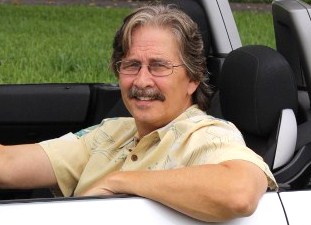 Josh Rosenberg
We don't just talk cars ... we teach how to buy them.

Older Pre-2015 Mercedes-Benz C-Class
Overview And Best Price Strategies

In today's very high-priced used car market, it may be the right time to look at "older" models that have aged well as a way to save significant dollars. The Mercedes C-Class is clearly one of those models and can definitely be a viable and more economical option at this time.

And because they are a "luxury" vehicle, many were very well maintained and driven less than average miles. They are out there. And significant savings are there as well for those shoppers open to an older C-Class.

Shoppers can use the information below to compare different trims and model years as well as then proceed to get the best possible purchase price by following the recommended buying tactics ... and yes, even at wholesale.

The Mercedes-Benz C-Class is one of the most popular choices in the entry-level luxury/sport sedan market. As Mercedes' least expensive model, the C-Class has made its brand-name prestige more accessible to a whole new group of carbuyers. It offers refinement, style, capable performance and leading safety features at reasonable luxury brand prices. And performance-enthusiasts love the AMG models with its g-force speed and athletic prowess.

Before giving some background information on the C-Class, we always recommend "shopping around" for more informed decision-making. Worthy rivals deserving a look would include the Audi A4, which is perhaps more luxury-oriented, and the BMW 3-Series, which is more sporty. The C-Class represents more of a nice middle-ground of both.

The C-Class's third-generation debuted for the 2008 model year and was produced through the 2014 model year. This generation is offered in four trim levels: C300 Luxury, C300 Sport, C350 and C63 AMG. Powering both the C300 Luxury and C300 Sport is a 3.0-liter V6 engine that's good for 228 horsepower and 258 pound-feet of torque. The C300 Luxury comes with a 7-speed automatic transmission (optional on the Sport), while the Sport is outfitted with a 6-speed manual.

Both C300 models have an available all-wheel-drive system (4Matic), so used C300's can be found with AWD for those shoppers in locations with inclement weather. The C-Class C350 comes only in the Sport trim and employs a 3.5-liter V6 that produces 268 horsepower and 258 lb-ft of torque. It can be found the 7-speed automatic only.

The top-of-the-line performance C-Class of this generation is the C63 AMG. This is a sports edition powered by a prodigous 6.2-liter V8 engine that delivers a robust 451 horsepower and 443 lb-ft of torque, and is coupled with a 7-speed automatic transmission. A used C63 AMG can blast from a standstill to to 60 mph in a blazingly-fast 4.4 seconds. It also sports 18-inch wheels, revised suspension and steering, a wider front track, upgraded brakes and aggressively bolstered seats, as well as unique exterior styling elements.

Changes during this production run include a redesigned instrument cluster on Sport models for the 2009 model year, and the addition of a Dynamic Handling package (on RWD Sport models only) which includes shift paddles, faster steering, an active suspension and 18-inch AMG wheels in 2010. In addition, 2010 also saw keyless entry/ignition and a back-up camera made available.

There was a update for 2012 which upgraded the interior significantly making it much more upscale and new LED taillights were added. A new C250 model was introduced outfitted with a 1.8-liter turbocharged four-cylinder engine that output 201 horsepower and was matched with a seven-speed automatic transmission. And the also updated C350 got a new 302-horsepower V6.

The second-generation Mercedes C-Class generation was produced for the 2001 through 2007 model years. There were many changes, models and body styles during this run. Initially, the models included the 168-horsepower V6 C240 sedan and 215-horsepower V6 C320 sedan. In 2002, the C320 wagon and C230 Kompressor two-door hatchback coupe, with a 192-horsepower supercharged four-cylinder, were added to the lineup.

Also added in 2002 was the C32 AMG, powered by a 3.2-liter supercharged V6 engine rated at 349 horsepower. Used Mercedes C-Class models can also be found with the 4Matic all-wheel-drive system beginning with the 2003 model, when it first became available on sedan and wagon models. The 2003 C-Class also saw the addition of the C320 two-door hatchback, the C240 wagon and the supercharged C230 sedan.

In 2004, a number of different Sport upgrades were introduced while the C-Class got a refreshed interior and exterior in 2005. Also in 2005, the 362-horsepower V8 C55 AMG replaced the C32.

More significant changes took place for 2006. Both the hatchback coupe and wagon were dropped, while the Sport and Luxury models made their debuts with different suspension tunings, transmission choices, wheel sizes, interior features and design elements. The 201-horsepower V6 C230 Sport and 268-horsepower C350 Sport were joined by the C350 Luxury (same engine as the Sport) and 228-horsepower V6 C280 Luxury (Luxury models were also available with 4Matic all-wheel drive).

Overall, an older Mercedes-Benz C-Class can make a lot of sense today for those looking for a luxury sedan without an outrageous price.


How To Buy At The Best Price

There are actually several different ways to buy an older Mercedes C-Class at the lowest price, and even at wholesale. You can click on the links to each of the following methods to get the specific instructions.

First of all, here's a Lowest Price Used Car Buying Guide that details a super effective method, one that often beats down prices even to wholesale levels. And somewhat related to this, here's another excellent method that identifies Price-Distressed Cars Right On Dealer Lots. These are vehicles they are so desperate to unload they would welcome your wholesale offer.

In addition, you can also try the Public Car Auctions in your own geographic area. While there can be a lot of junk vehicles at these auctions, there are often absolute gems sprinkled in as well. This article reviews what to expect at open-to-the-public car auctions and how to locate them in your own area.

Also ... for those of you who might be interested in a brand new Mercedes C-Class, if the price was crazy good, here's info on exactly How To Get The Best Price On A New C-Class. This works just phenomenally well.



Other Pages Of Possible Interest:
Additional Models Of Possible Interest:


Auto Broker Magic
West Palm Beach, Florida
Site Map | Disclosure
© copyright 2009 - 2021, Josh Rosenberg. All Rights Reserved.