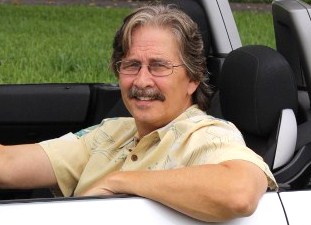 Josh Rosenberg
We don't just talk cars ... we teach how to buy them.

Older Audi A4 Overview And How
To Buy At The Best Price

We're simply big fans of the Audi A4. With its responsive handling and driving performance, coupled with its high quality materials and stylish design, we think these older A4 models can make a solid choice as a used luxury car purchase. This is assuming patient shopping for the relatively lower mileage vehicles still out there.

The A4 is also quite versatile in terms of meeting family needs, typically available as a sedan, cabriolet (convertible) or even as a wagon (the Avant). And with 60 cubic feet of cargo space in the Avant, this quattro 4-wheel drive gives families an outstanding alternative to an SUV with its much better fuel efficiency and far superior driving dynamics.

For those possibly interested in buying an older Audi A4, here's a general overview:

Many car buyers may have forgotten, or are perhaps too young to know, that the A4 was pretty much single-handedly responsible for rejuvinating the lagging Audi brand with its introduction in the mid 90's. It successfully put Audi on equal footing with other German luxury carmakers.

And it's just gotten better with time. What's more, the A4 can be considered "economical", in the sense of the total package of features as well as the driving ability. Also, the gas mileage for the A4 is quite good. For the A4 2.0T, for example, it's 24 mpg city and 32 mpg on the highway.

The fourth generation A4 sedan and wagon began in 2009 and was produced through 2014. They are roomier, have more high tech features and still better driving dynamics than their predecessors.

Powering these sedans is either a turbocharged 2.0 liter inline-4 that pumps out 211 horsepower or a 3.2 liter V6 that generates 265. Wagons come only with the 2.0 liter engine. Although a front-wheel-drive four-cylinder model is also available, most come standard with Audi's Quattro AWD system and a 6-speed automatic transmission.

The A4 Cabriolets from this newest generation also come with either the 2.0 liter turbocharged inline-4 or the 3.2 liter V6, however, they have less power, coming in at 200 horsepower and 255, respectively. And they can be found with front-wheel drive and a continuously variable transmission (CVT) or with Quattro AWD and the 6-speed automatic.

The third-generation A4 was produced for the 2006 - 2008 model years. This really was more of a refresh than a total redesign and included more powerful engines, a revised chassis and some updated styling. These upgrades occurred in the sedan and wagon in 2006, while they didn't take place in the Cabriolet until the 2007 model year. The Cabriolet also got a quieter ride, thanks to a new acoustic soft top.

There were two available models during this generation: the 2.0T and the 3.2. Standard features on the base 2.0T include items such as a power driver seat and dual-zone climate control, while the 3.2 adds heated leather seats and 17 inch wheels. Used A4 models can also be found with optional features such as a navigation system and an premium audio system.

Powering this era of A4s is either a turbo charged 200 horsepower four-cylinder (matched to a 6-speed manual transmission) or a 255 horsepower V6 matched with a 6-speed automatic. The Cabriolet comes with a 170 horsepower turbo 4-cylinder or a 220 horsepower V6. And every one of these cars has a very high fun-to-drive factor.

The A4's second-generation spanned the 2002 through 2005 model years and featured new sheet metal, a redesigned body structure and an overall sportier look and personality. These A4 models are powered by either a 170 horsepower 1.8 liter turbocharged four-cylinder engine or a 220 horsepower 3.0 liter V6. Both can be found with either a 6-speed manual transmission or a continuously variable transmission (the CVT was new for this generation.) The A4 Cabriolet was also introduced during these years, making its debut for the 2003 model year.

Overall, we think an older Audi A4 can still be a good choice as a used luxury car purchase with careful shopping due to its sharp handling, refined design and top-notch build quality.



How To Get The Best Price On An Older Audi A4:

There are actually several different ways to buy a used A4 at the lowest price, and even at wholesale. You can click on the links to each of the following methods to get the specific instructions.

First of all, here's a Lowest Price Used Car Buying Guide that details a super effective method, one that often beats down prices even to wholesale levels. And somewhat related to this, here's another excellent method that identifies Price-Distressed Cars Right On Dealer Lots. These are vehicles they are so desperate to unload they would welcome your wholesale offer.

In addition, you can also try the Public Car Auctions in your own geographic area. While there can be a lot of junk vehicles at these auctions, there are often absolute gems sprinkled in as well. This article reviews what to expect at open-to-the-public car auctions and how to locate them in your own area.

Also ... for those of you who might be interested in a brand new Audi A4, if the price was crazy good, here's info on exactly How To Get The Best Price On A New A4. This works just phenomenally well.



Other Pages Of Possible Interest:


Additional Models Of Possible Interest:


Auto Broker Magic
West Palm Beach, Florida
Site Map | Disclosure
© copyright 2010 - 2021, Josh Rosenberg. All Rights Reserved.