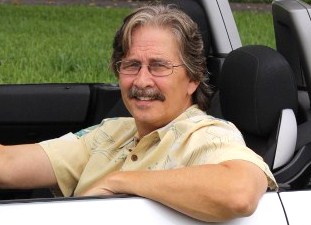 Josh Rosenberg
We don't just talk cars ... we teach how to buy them.

Older Pre-2017 Mercedes-Benz E-Class
Overview And Buying Advice

Thanks to its renowned combination of performance, comfort and safety, the Mercedes-Benz E-Class has been a top choice in the midsize luxury car segment for years. Its sleek and refined design, outstanding build and materials quality, as well as its leading-edge high-tech features, have placed it in high demand in the pre-owned marketplace, whether in sedan, wagon or coupe body styles.

And in today's very high-priced used car market, it may be the right time to look at "older" models that have aged well as a way to save significant dollars. The Mercedes E-Class is clearly one of those models and can definitely be a viable and more economical option at this time.

And because they are a "luxury" vehicle, many were very well maintained and driven less than average miles. They are out there. And significant savings are there as well for those shoppers open to an older E-Class.

Also broadening its appeal is the wide range of available models which range from fuel-efficient diesels to super-performance AMG versions. Especially popular are the V6-powered variants like the E320 and E350 that offer both solid performance and fuel economy along with their inherent luxury, as well as V8 models like E430, E500 and E550 that deliver inspiringly powerful and precise road dynamics.

The fourth-generation E-Class was introduced for the 2010 model year and produced through 2016. And new with this generation was a coupe available in E350 and E550 trims.

This generation also got a fairly significant styling refresh replacing the circular quad headlights with a sharper, more angular look. And very unusually, prices on the 2010 models were actually reduced (likely due to the financial crisis), despite the addition of new features such as a seven-speed automatic transmission, Bluetooth, a standard eight-speaker stereo system, auto-dimming mirrors, and the COMAND electronic interface system.

The 2011 model added a diesel engine E350 version as well as a new convertible choice, while standard safety features added PreSafe (crash anticipation controls) and Attention Assist (drowsiness alerts).

For 2012 all models got increased power with better gas mileage via engine upgrades.

2013 added an all-wheel-drive version of both the E350 and the E400 hybrid (24/31 mpg city/highway), while the 2014 model year saw a sleeker front end restyling and the E350 diesel renamed as the E250. Also, all-wheel-drive became standard on the E63.

Also significant for 2014 was new a safety package which included front and rear collision-mitigation systems as standard, and an updated Driver Assistance package with adaptive cruise control and lane-departure prevention as an option. This is also when Mercedes added the Mbrace telematics system with smartphone integration.

The E-Class's third-generation was produced for the 2003 to 2009 model years. Initially, models consisted of the 221-horsepower V6 E320 sedan, the 302-horsepower V8 E500 sedan and the E320 wagon (same engine as the sedan) which was carried over from the previous generation. The 469-horsepower supercharged V8 E55 AMG came later in the same year.

The third-generation wagon made its debut for 2004 and can be found in both E320 and E500 forms. Used Mercedes E-Class sedans and wagons can also be found with optional 4Matic all-wheel drive (it was standard on the E500 wagon until it was discontinued following the 2006 model). In 2005, the E55 AMG wagon was added, while in 2007, the AMG models got a larger V8 engine (507-horsepower, 0 - 60 mph in 4.3 seconds) minus the supercharger and were renamed the E63 AMG.

The diesel E-Class E320 CDI also made its return in 2005 after being absent for five years. Very quick for a diesel with a 0 to 60 mph time of just 7 seconds. Stricter emissions standards, however, kept it out of five states: California, Maine, Massachusetts, New York and Vermont. For 2006, the E350, with its new 268-horsepower 3.5-liter V6, replaced the E320.

In 2007, the E320 diesel got a "Bluetec" clean-burning diesel engine and became available everywhere in 2008. Also in 2007, due to a new 5.5-liter V8 engine the E500 became the E550. And used Mercedes-Benz E-Class shoppers should note that for the 2009 model year, while mostly unchanged, the E-Class was given a new hard-drive-based navigation system and an updated audio system.

This generation of E-Class received high praise for its elegant design, sumptuous cabin and confident road manners. Actually, other than a unique coupe model and some minor design revisions, there is very little difference in both features and performance with the new 2010 generation. The key is to find a used model with reasonable mileage and a documented record of regular maintenance.

The second-generation E-Class was produced for the 1996 - 2002 model years and introduced the now famous four ellipsoid headlights. While this E-Class was several inches longer than its predecessor, it was equipped with essentially the same chassis. Initially, the models consisted of three sedans: the 134-horsepower diesel E300D diesel, the 217-horsepower inline six-cylinder E320 and the 275-horsepower V8 E420.

There were many changes for 1998, including a turbo engine for the diesel that boosted output to 174-horsepower, 4Matic all-wheel drive became available, the wagon returned, the inline-6 was dropped in favor of a 221-horsepower V6 and the E420 became the E430 due to a somewhat larger 4.3-liter V8 engine.

The high-performance E55 AMG made its debut for 1999 with a 349-horsepower V8, as did side curtain airbags. For 2000, the E-Class received some front end and cabin revisions, added stability control as well as front and rear side airbags as standard features and dropped the diesel model. There were then only minor changes until the next generation debuted in 2003.

An E-Class from this generation was well-built and durable, making for a more-than-solid used luxury car choice despite their age. Used buyers should remember, however, that even normal and expected maintenance repairs on a Mercedes are expensive. While these models may serve you very well, it is strongly recommended to opt only for those with a complete and up-to-date service history.

Overall, an older Mercedes E-Class can make a viable and more economical option in today's extremely high-priced luxury car market. And we can make a number of suggestions to help you save when buying one.


How To Buy At The Best Price

There are actually several different ways to buy an older E-Class at the lowest price, and even at wholesale. You can click on the links to each of the following methods to get the specific instructions.

First of all, here's a Lowest Price Used Car Buying Guide that details a super effective method, one that often beats down prices even to wholesale levels. And somewhat related to this, here's another excellent method that identifies Price-Distressed Cars Right On Dealer Lots. These are vehicles they are so desperate to unload they would welcome your wholesale offer.

In addition, you can also try the Public Auto Auctions in your own geographic area. While there can be a lot of junk vehicles at these auctions, there are often absolute gems sprinkled in as well. This article reviews what to expect at open-to-the-public car auctions and how to locate them in your own area.

Also ... for those of you who might be interested in a brand new Mercedes E-Class, if the price was crazy good, here's info on exactly How To Get The Best Price On A New E-Class. This works just phenomenally well.



Other Pages Of Possible Interest:
Additional Models Of Possible Interest:


Auto Broker Magic
West Palm Beach, Florida
Site Map | Disclosure
© copyright 2009 - 2021, Josh Rosenberg. All Rights Reserved.