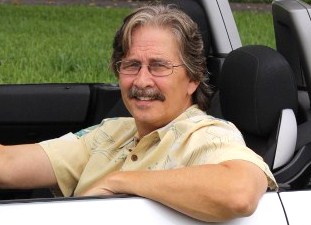 Josh Rosenberg
We don't just talk cars ... we teach how to buy them.

2002 - 2005 Ford Thunderbird: Model Info
And How To Get The Best Price

Potential used Ford Thunderbird buyers can use this information to help identify which models may be the best fit as well as how to then purchase one at the best possible price ... and yes, even at wholesale.

Ford reintroduced the Thunderbird in 2002 and it quickly won the Motor Trend Car Of The Year" honor (for the fourth time). Basically, it's a recreation of the 1955-1957 Thunderbird in a modern style.

While the critical acclaim and reviews for the new Retro Bird were largely quite positive, the vehicle failed to attract significant consumer support. Less than 10,000 were sold in 2004 and, in 2005, Ford decided to pull the plug.

Our own opinion is that Ford had changed the car much closer to a "luxury" car, and away from the "sports car" driving feel of the old classic. Too bad, it's a beautiful convertible, has all the amenities, and it is indeed a pleasure to drive. But it's true that it's just not a sports car and is more of a blend between luxury and performance.

And it's mostly this last generation of Thunderbird, its eleventh, that we see out there in the used market. And many are still in remarkably good shape ... a testament perhaps to the caliber of owner who originally purchased them. The older, "classic" Thunderbird of days gone by can be found at car collector auctions, a market we do not participate in.

For those shopping for a used Thunderbird of this newer era, here's some background information that may be helpful, followed by some buying tips.

Under the hood is an aluminum, 3.9-liter, dual-overhead-cam V-8 engine that's good for 252 horsepower. It's paired with a a close-ratio 5-speed-automatic transmission.

Standard features for the base Deluxe model include head and chest side-impact airbags, four-wheel antilock (ABS) disc brakes, leather upholstery, dual zone climate control, power windows, power door locks, power seats, a 15-inch leather-wrapped, 4-spoke steering wheel with audio and cruise controls, speed-sensitive wipers, an AM/FM radio/stereo system with a 6-disc CD changer and Ford's SecuriLock and passive anti-theft systems. In addition, the Premium model came with traction control, heated seats and chrome alloy wheels.

These Thunderbirds can also be found with several options, including chrome wheels instead of the painted ones, an interior upgrade package, all speed traction control and a removable hardtop with the T-Bird's "trademark" porthole windows instead of the standard power-folding soft top with its heated glass rear window.

Year-to-year changes:

2003: While the 3.9-liter V8 remained the same, it was given a 28 horsepower boost to 280. Also new was a manual-shift feature for the 5-speed automatic as well as some instrument cluster revisions.

2004: There were only slight revisions for 2004, including restyled wheels, a standard univeral garage-dooe opener and the availability of a Light Sand interior trim package.

2005: A 50th Anniversary model was offered with Cashmere metallic paint with a matching removable top and Medium Light Stone cloth convertible top and soft boot, special interior trim accents, 17-inch wheels with 16 spokes and a cashmere accented hub ring to match the paint, and a numbered commemorative plaque mounted inside the glove compartment.

Built on the same platform as the Lincoln LS, the Thunderbird's V8 engine can only be described as "silky smooth". Steering, road feel and response are also very impressive. But if you're looking for "thrills", this car probably isn't for you. If you're looking for "elegance" and "style" in a hardtop convertible, the Thunderbird may be just right.

No doubt, the Thunderbird is one nice car. We had a 2003 here not too long ago and were indeed impressed by the smooth and quiet ride as well as the handling. And as a "looker" ... yep, it was turning quite a few heads. And for those considering buying one, we can suggest a number of ways to help you save.

Buy at wholesale?

So lastly, there are actually several different ways to buy a used Thunderbird at the lowest price, and even at wholesale.

First of all, here's a lowest price used car buying guide that details a very effective method, one that often beats down prices even to wholesale levels. And somewhat related to this, here's another method that identifies price-distressed cars right on dealer lots. These are vehicles they are so desperate to unload they would welcome your wholesale offer.

In addition, you can also try the public car auctions in your own geographic area. While there can be a lot of junk vehicles at these auctions, there are often absolute gems sprinkled in as well. This article reviews what to expect at open-to-the-public car auctions and how to locate them in your own area.

And for those of you who might be interested in a brand new Ford if the price was really good, here's info on exactly how to get the best price on any new car. This works just phenomenally well.



Other Pages Of Possible Interest:
Additional Models Of Possible Interest:


Auto Broker Magic
West Palm Beach, Florida
Site Map | Disclosure
© copyright 2008 - 2021, Josh Rosenberg. All Rights Reserved.