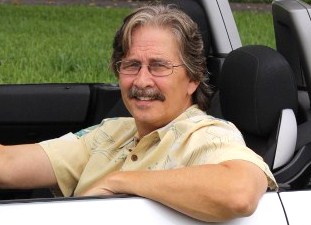 Josh Rosenberg
We don't just talk cars ... we teach how to buy them.

Older Audi TT Overview (Pre-2015 Models)
And How To Buy At The Best Price

For those who wonder, the Audi TT gets its name from the "Tourist Trophy", a motorsports event held on the Ilse of Man. That being said, this dynamic and elegant vehicle isn't truly a sports car. It's too luxurious for that. It's really a luxury sport coupe, but it's still a whole lot of fun to drive.

The TT is available as an athletic 1.8 liter 180 horsepower turbocharged incline 4-cylinder front-wheel drive version, or as a roadster 225 horsepower Quattro (all-wheel-drive) version. There's also a highly praised 3.2 liter V6 with 250 horsepower and a 2.0 liter that replaced the 1.8 in 2008.

Along with its low-cut, sleek, head-turning design and athletic abilities, the TT's interior and feature quality is top notch and what we would expect from an Audi.

For those possibly interested in buying an older TT, here's a general overview of the available models:

2008 brought the TT's first redesign since it debuted in 2000 (Audi skipped the TT for the 2007 model year) and it was produced through 2014. It is slightly longer (5 inches) than its predecessor, yet actual curb weight is down. And it sports one of the most original looks of the past decade, while the interior maintains its often copied metallic highlights and high quality materials.

This second-generation TT is available in two trims: the 2.0T with a 2.0 liter 200-horsepower turbocharged four-cylinder engine that replaced the 1.8T, and the 3.2 Quattro with a 250-horsepower V6 and all-wheel drive, available in a either hatchback coupe or roadster body styles. These used 2.0T and 3.2 Quattro models can be found with either a six-speed manual transmission or a six-speed S tronic twin-clutch sequential transmission (formerly called the Direct Shift Gearbox, or DSG).

Typical features found in this second-generation Audi TT include full power accessories, 17-inch wheels, run-flat tires, leather upholstery, a CD player, and a tilt and telescoping steering wheel. Used Audi TT models can also be found with the Premium Package that added power and heated front seats, a multifunction steering wheel, an auto-dimming rearview mirror, a 6-disc CD changer and a power-operated top for the roadster. The 3.2 model basically comes with the Premium Package as standard.

Stand-alone options can also be found in some of these models and include xenon headlights, navigation, Bluetooth connectivity, upgraded leather, rear park assist, 18-inch wheels with high-performance tires, a dedicated iPod interface, satellite radio and adjustable suspension dampers. There's also an S-line package that includes 19-inch wheels, some styling enhancements and a short-throw shifter on the manual 3.2.

The first-generation TT was introduced for the 2000 model year and carried through the 2006 model. Originally, it was only available as a hatchback coupe and was powered by Audi's very capable 1.8 liter 180-horsepower turbocharged inline-4. These models can be found in both front-wheel or all-wheel drive Quattro forms and with either the standard five-speed manual transmission or the optional six-speed manual.

The 2001 model year saw the introduction of both the roadster and 225-horsepower Quattro versions. In 2003, an automatic transmission, with six speeds, became available for the first time.

However, the most significant change for this generation came in the 2004 model year when the TT's 250-horsepower 3.2-liter V6 version and outstanding six-speed automanual gearbox was introduced.

Standard features for most Audi TT's from this generation include leather upholstery, automatic climate control, a CD player, HID headlights and 16-inch wheels. The midlevel 225-horsepower models add 17-inch wheels and a power top on roadsters. The top-of-the-line 250-hp versions come with a modified exhaust system, a firmer suspension, an aluminum shifter cover and some minor exterior enhancements. Some of these Audi TT's can also be found with options such as heated seats, navigation, a Bose audio system and 18-inch wheels.

Overall, we remain very big fans and believe the TT makes a good choice as a used car purchase for those looking for a nice sporty coupe or roadster with a balanced combination of sophistication, style and performance. However, this assumes careful shopping for the relatively lower mileage vehicles still out there.


How To Get The Best Price

There are actually several different ways to buy a used TT at the lowest price, and even at wholesale. You can click on the links to each of the following methods to get the specific instructions.

First of all, here's a Lowest Price Used Car Buying Guide that details a super effective method, one that often beats down prices even to wholesale levels. And somewhat related to this, here's another excellent method that identifies Price-Distressed Cars Right On Dealer Lots. These are vehicles they are so desperate to unload they would welcome your wholesale offer.

In addition, you can also try the Public Car Auctions in your own geographic area. While there can be a lot of junk vehicles at these auctions, there are often absolute gems sprinkled in as well. This article reviews what to expect at open-to-the-public car auctions and how to locate them in your own area.

Also ... for those of you who might be interested in a brand new Audi, if the price was crazy good, here's info on exactly How To Get The Best Price On A New Audi. This works just phenomenally well.



Other Pages Of Possible Interest:


Additional Models Of Possible Interest:


Auto Broker Magic
West Palm Beach, Florida
Site Map | Disclosure
© copyright 2009 - 2021, Josh Rosenberg. All Rights Reserved.