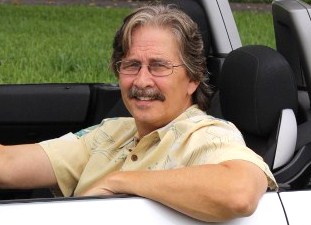 Josh Rosenberg
We don't just talk cars ... we teach how to buy them.

Used Jeep Wrangler Overview
And Wholesale Sources




Potential used Jeep Wrangler buyers can use this information to help identify which models may be the best fit as well as how to then purchase the vehicle at the best possible price ... and yes, even at wholesale.

We happen to think the Wrangler is one versatile and fun-to-drive vehicle. There's no doubt that it's "rugged" and can pretty much take whatever's thrown at it ... perhaps the best of them all. But even J.D Power gives them a perfect 5 rating (out of 5) for Feature And Accessory Quality. This isn't something most people think about when it comes to the Wrangler.

This is evidence that although the look is still the famously classic World War II model, the modern day Wrangler has come a long way. And when it comes to driving, whether you're motoring down the highway, driving through city streets or taking on the most demanding offroad obstacles, the Wrangler is nimble, quick and precise.

For shoppers who may be interested in buying a used Wrangler, here's some background information on the models you'll most liked encounter in the second-hand marketplace.

Pre-2011 Generation: The Wrangler was redesigned in 2007 and this run was produced through the 2010 model year. Among a number of changes, perhaps the most notable was the introduction of the first four-door Wrangler (the Unlimited model). Some revised styling also took place along with new safety features.

Both the two and four-door versions were made about 5.5 inches wider than the earlier generation of Wranglers for added passenger comfort and the wheelbases were also extended. The Wrangler also gained about 300 pounds, but its stiffer structure and additional insulation made for a quieter ride.

In addition, engine power was increased with a new 202 horsepower, 3.8 liter V6 engine that replaced the previous 147 horsepower four-cylinder and 190 horsepower V6 engines (all models are currently powered by this engine). This new engine is coupled with either the standard six-speed manual transmission or the optional four-speed automatic. Most models are four-wheel-drive, though a rear-drive version of the Unlimited is also available.

Three trim levels are available: The X is fairly bare bones in terms of features, then there's the midlevel Sahara followed by the serious off-road-oriented Rubicon. The Rubicon comes standard with heavy-duty axles, electronically locking front and rear differentials and extra-low gearing. All trims can be found in two body styles, either the short-wheelbase two-door or the long-wheelbase four-door Unlimited.

New standard safety features on all models include antilock brakes (ABS) as well as an antiskid system with rollover sensors. New optional safety features include front side airbags that are designed to protect the head and torso.

Also, used Wrangler models from this generation can be found with off-road optional features such as an electronic-disconnecting front stabilizer bar, locking differentials, and off-road-oriented tires.

The previous generation of Wrangler was produced for the 1997 through 2006 model years. It had a classic Jeep face but added a new dash that modernized the interior, while a coil-spring suspension significantly improved on-road passenger comfort. In addition, dual front airbags were added and antilock brakes (ABS) were offered as an optional feature. Naturally, the Wrangler's off-road agility remained due to its continued ample ground clearance, skid plates and a crawl gear for the transfer case.

The engine for the base Wrangler SE model was a 2.5-liter, 120 horsepower inline-4. Powering the Sport was a 4.0-liter, 190 horsepower inline-6 (the Sport also had fancier wheels and graphics), while under the hood of the Sahara was a 4.0-liter six (the Sahara also came with air-conditioning, upgraded upholstery and a CD player). Transmission choices included a 5-speed manual or a 3-speed automatic, which became a 4-speed automatic for 2003.

Also in 2003, the Wrangler X and Rubicon (with its enhanced off-road features such as a super-low range in the transfer case, 31-inch tires and locking front and rear Dana axles) were introduced.

The 2004 model year saw the debut of the Wrangler Unlimited model. While it still featured two doors, its 10-inch larger wheelbase allowed for a significant increase in rear legroom and cargo space. The Rubicon version of the Unlimited then debuted in 2005, while a 6-speed manual transmission replaced the 5-speed.

The Jeep Wrangler, with its now iconic look, has largely been deemed the top off-roader ever since it was first made available to the public. And overall, we think it makes a more than solid choice as a used SUV purchase, especially for those seeking off-road prowess.

Lastly, there are actually several different ways to buy a used Wrangler at the lowest price, and even at wholesale.

First of all, here's a lowest price used car buying guide that details a very effective method, one that often beats down prices even to wholesale levels. And somewhat related to this, here's another method that identifies price-distressed cars right on dealer lots. These are vehicles they are so desperate to unload they would welcome your wholesale offer.

In addition, you can also try the public car auctions in your own geographic area. While there can be a lot of junk vehicles at these auctions, there are often absolute gems sprinkled in as well. This article reviews what to expect at open-to-the-public car auctions and how to locate them in your own area.

And for those of you who might be interested in a brand new Wrangler if the price was really good, here's info on exactly how to get the best price on any new car. This works just phenomenally well.



Other Articles Of Possible Interest:
- 2012 Jeep Wrangler
- 2011 Jeep Wrangler
- 2010 Jeep Wrangler
- 2013 Jeep Grand Cherokee
- 2012 Jeep Grand Cherokee


Additional Articles Of Possible Interest:
- Jeep Grand Cherokee 2011
- 2010 Jeep Grand Cherokee
- 2009 Jeep Grand Cherokee
- Used Jeep Liberty
- Used Jeep Cherokees



Auto Broker Magic
West Palm Beach, Florida
Site Map | Disclosure
© copyright 2015, Josh Rosenberg. All Rights Reserved.