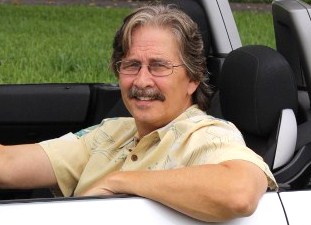 Josh Rosenberg
We don't just talk cars ... we teach how to buy them.

Older Pre-2011 Jeep Grand Cherokee
Overview And Buying Advice

Lower mileage older Grand Cherokees are getting harder and harder to find. That said, buyers can be rewarded for careful and patient shopping because they are indeed still to be found and can make solid purchases for those looking for an older SUV.

And we happen to be big fans of this Jeep. A lot of people may have forgotten (or be too young to know) that this vehicle was really one of the pioneering SUVs that initiated the whole SUV craze that took place in the 1980's and 1990's.

It was designed to be smooth and maneuverable enough for comfortable urban driving, roomy enough for the family, stylish enough to get someone's attention and capable enough to handle the rough and tumble of more remote driving challenges. It succeeded on every count.

What also set it apart from most of SUVs produced by the American automakers, was its carlike unibody chassis. Most of the rest of the domestic SUV competition were simply building their SUVs on truck platforms.

The surprisingly smooth, quiet and comfortable drive, coupled with Jeep's patented "go anywhere" ability of the 4-wheel drive, resulted in the Grand Cherokee becoming one of the top sellers in the SUV segment.

Produced from 1999-2004, the second-generation Grand Cherokee is slightly smaller and not as feature-laden as later models. It's equipped with a solid front axle rather than the current independent setup, and they also have recirculating-ball steering rather than of rack-and-pinion.

This generation received high grades for its roomy yet manageable size and the four-wheel-drive's impressive off-road capabilities. It began with two trims: the Laredo and the Limited. And there were two engines: a 195 horsepower 4.0 liter inline-6 or a 235 horsepower 4.7 liter V8. The V8 got particularly high marks for its added power without significantly diminishing fuel efficiency as compared to the V6.

Starting in the 2001 model year, the V8 was coupled with a five-speed automatic transmission. And in 2002, Jeep introduced three new models: the Special Edition, Sport and Overland. Also new was a more powerful 265 horsepower V8 as well as more available features, with still more added in 2003.

The third-generation Grand Cherokee was introduced in 2005 and produced through the 2010 model year. The Overland model debuted in 2006, as did standard stability control, while the turbodiesel was introduced in 2007.

The 2007 model year also added new entertainment and navigation systems, as well as the Hill Start and Hill Descent systems. And the 5.7 liter Hemi got a power boost for 2009 while still getting better gas mileage performance.

This generation is available in three primary trims: the Laredo, the midlevel Limited and the toplevel Overland. There's also the hard-to-find Grand Cherokee SRT8, the most powerful Jeep ever made, that comes with a 420 horsepower 6.1 liter V8 and a lowered sport suspension.

The standard engine for is a 210 hp 3.7 liter V6, but there are also two different V8 engines that include a 305 horsepower 4.7 liter and a 357 horsepower 5.7 liter, as well as an optional CRD engine, a 3.0 liter turbodiesel V6 that generates 215 horsepower and 375 pound-feet of torque.

All of these Grand Cherokees are equipped with a five-speed automatic transmission and all are available with either two-wheel drive or four-wheel drive except the SRT8, which is AWD only.

In our opinion, and in a lot of others as well, these older Grand Cherokees were one of the top choices among both domestic and foreign midsize SUVs, and good ones can still be found out there. And we can also make a number of suggestions to help you save when buying one.


How To Buy At The Best Price

There are actually several different ways to buy an older Grand Cherokee at the lowest price, and even at wholesale. You can click on the links to each of the following methods to get the specific instructions.

First of all, here's a Lowest Price Used Car Buying Guide that details a super effective method, one that often beats down prices even to wholesale levels. And somewhat related to this, here's another excellent method that identifies Price-Distressed Cars Right On Dealer Lots. These are vehicles they are so desperate to unload they would welcome your wholesale offer.

In addition, you can also try the Public Car Auctions in your own geographic area. While there can be a lot of junk vehicles at these auctions, there are often absolute gems sprinkled in as well. This article reviews what to expect at open-to-the-public car auctions and how to locate them in your own area.

Also ... for those of you who might be interested in a brand new Jeep Grand Cherokee, if the price was crazy good, here's info on exactly How To Get The Best Price On A New Grand Cherokee. This works just phenomenally well.



Other Pages Of Possible Interest:
Additional Models Of Possible Interest:


Auto Broker Magic
West Palm Beach, Florida
Site Map | Disclosure
© copyright 2008 - 2021, Josh Rosenberg. All Rights Reserved.