Other Resources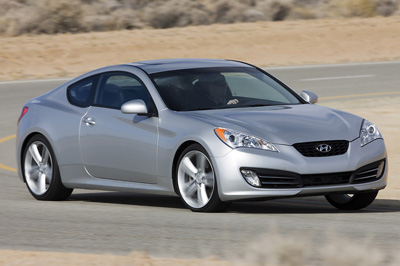 We don't just talk cars ... we teach how to buy them.

2012 Volvo S60 Features
Review And Pricing


(See Also: "How To Buy A New Volvo S60 At The Lowest Price")

The 2012 Volvo S60 is an entry-level luxury sedan with stylish good looks, strong yet fuel efficient engines, an appealing combination of ride quality and handling, a long list of safety features, all-wheel drive availability and a special more sport-oriented version.

With its curvy, coupelike design, the 2012 S60 is one of the sportiest looking midsize sedans in its class. It also offers a choice of two different turbo engines, both with the type of lively performance more typical of the notable Volvo turbos of the past, and with solid fuel economy performance given the level of power.

Also a plus is its competitive pricing, often coming in thousands less than it's rivals. That said, it's always wise to check out the top class contenders to make the most informed final buying decision. Those worthy of a look would include the Acura TL, the Audi A4, the BMW 328i, the Cadillac CTS and the Mercedes-Benz C300.

Trims, Standard Features And Options:

The 2012 Volvo S60 is available in two primary trims corresponding to their engine size: T5 and T6.

Standard features on the S60 T5 include full power accessories, an 8-way power driver seat, dual-zone automatic climate control, cruise control, Bluetooth, driver memory settings, power-folding rear headrests, heated mirrors, T-Tec cloth upholstery, a leather-wrapped tilt/telescoping steering wheel, 17-inch wheels and an 8-speaker audio system with a CD player, satellite radio, HD radio, a USB/iPod audio interface and an auxiliary audio jack.

Moving up to the T6 model adds the more powerful engine, a sport-tuned suspension, all-wheel drive, a different steering tuning with adjustable settings, 18-inch wheels, a leather interior and an auto-dimming rearview mirror.

The S60 T6 R-Design model further enhances performance with shorter and stiffer springs, stiffer front and rear bushings and a strut tower brace that stiffens the chassis. It also comes with sportier design accents to the front and rear ends, unique leather/textile sport seats, a special steering wheel and 18-inch Diamond Cut wheels.

There are also a number of optional packages available. The Premium package includes an 8-way power passenger seat, leather upholstery for the T5, a sunroof, an auto-dimming rearview mirror and bi-xenon headlights. The available Multimedia package chips in with navigation, a rearview camera and a 12-speaker premium surround-sound system, while the Technology package includes adaptive cruise control, a driver-attention warning system, a lane-departure warning system, a pedestrian detection system and a collision warning system with automatic braking. Also available is the Climate package which includes heated front seats, headlight washers, heated windshield washers and automatic wipers.

There's also the Dynamic package for the T5 which includes the T6's sport-tuned suspension and adjustable steering settings as well as 18-inch wheels.

Options available separately as stand-alones include keyless entry/ignition, front and rear parking sensors, and a blind-spot warning system.

Engines, Powertrain And Gas Mileage:

Under the hood of the front-wheel-drive 2012 S60 T5 is a turbocharged 2.5-liter inline-5 engine that outputs 250 horsepower and 266 pound-feet of torque. It's paired with a 6-speed automatic transmission. Volvo says that in performance tests, the T5 went from a standstill to 60 mph in a quick 6.8 seconds. Not bad for a car with an EPA gas mileage rating of 20 mpg city and 30 mpg on the highway.

Powering the standard AWD S60 T6 is a 3.0-liter turbocharged inline-6 that's good for 300 horsepower and 325 pound-feet. It's also paired with the 6-speed automatic transmission and has been timed in the 0 to 60 mph sprint in just 5.9 seconds. Its EPA-estimated gas mileage comes in at a respectable 18 mpg city and 26 mpg highway.

Safety:

Not surprising for an automaker who has always placed a high priority on safety, the 2012 Volvo S60 comes with a host of standard safety features, including traction control, stability control, antilock disc brakes (ABS), front-seat side airbags, full-length side curtain airbags, front head restraints and City Safety (automatically applies the brakes at speeds of up to 19 mpg when an imminent impact is detected and the driver has not reacted in a timely fashion).

In addition, the Technology package, described above in the features section, adds a number of additional sophisticated safety features. Stand-alone optional safety features also include a blind-spot warning system as well as front and rear parking sensors.

Govenment crash tests had not yet been completed on the 2012 S10 at the time of this writing.

Interior:

The S10's cabin is attractive, well-designed, comfortable and user friendly, while its materials are of the appropriate high quality for this segment. The seating, particularly in the front is roomy and supportive, a big plus on long road trips. The rear quarters, however, while comfortable for many, will be found on the tight side in terms of legroom for taller passengers.

Trunk space comes in at an adequate but still smallish 12 cubic feet. Helpful, however, is the fact that both the rear seats and the front passenger seat fold down and there's also a separate ski pass-through.

Drive:

On the road, the 2012 Volvo S60 offers a nice balance of refined road manners and capable handling. And there's plenty of available power with either engine, excellent braking, responsive steering and secure grip in the curves, particularly with the AWD T6 which transfers different amounts of power to specific wheels for optimal traction.

Even the T5 lines up well with normally-aspirated V6 rivals such as the BMW 328i and Mercedes C300 because its turbocharged output produces more low-end torque. It's likely that most drivers will be pleased with the S10's overall performance.

How To Get The Lowest Price:

Best Negotiating Tactic: Well, there's definitely a 'best way' when it comes to new car buying. If you want to get the best bottomline, out-the-door price you need to know exactly who to talk to at the dealership, how to make the contact and how to make this person eager to quickly drop prices as low as possible to get your sale.

Here's the details on exactly how to get the best price on a new Volvo S60 ... or any other car.

Sticker And Invoice Price:

2012 Volvo S60:

T5: sticker: $30,975, invoice: $29,117

T6: sticker: $37,700, invoice: $35,438
T6 R-Design: sticker: $42,275, invoice: $39,739


Still More Savings:

The secret to low-rate car loans, big insurance savings ... and more

Other Models Of Possible Interest:

2011 Volvo C70 Review
Used Volvo Model Buying Guide
Used Volvo V70 Overview
2012 Volkswagen Passat Review
2012 Honda Civic Information


Additional Models Of Possible Interest:

2012 Volkswagen CC Overview 2012 Hyundai Sonata Information 2012 Ford Mustang Overview 2012 Ford Focus Information 2012 Hyundai Elantra Overview


Auto Broker Magic
West Palm Beach, Florida
Site Map | Disclosure
© copyright 2012 - 2013, Josh Rosenberg. All Rights Reserved.