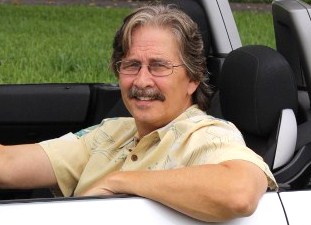 Josh Rosenberg
We don't just talk cars ... we teach how to buy them.

2010 Dodge Charger Overview


(See Also: "The Ultimate New Car Negotiation Secret")

The 2010 Dodge Charger is one of the top big American V8 sedans available, as well as one of the last. While Charger V6 versions frankly don't stand out from the pack, all versions sport its distinctive design, roomy cabin and comfortable ride.

But it's the V8's impressive straightline acceleration that provides the thrills many driving enthusiasts seek and that has made the Charger a special vehicle and a commercial success.

The 2010 Charger also can trace some of its genes to its short-lived merger with Daimler-Benz. Indeed, its five-speed automatic transmission comes from Mercedes and the Mercedes E-Class and S-Class sedans have contributed some suspension components. The end result is a well-built, well-designed vehicle that proves there's still a strong consumer following for powerful sedans.

And "powerful" is the key word. The Charger's Hemi V8 (5.7 liter) in the R/T model generates a prodigious 368 horsepower. It also features valve timing and cylinder deactivation technologies that reduce its fuel consumption close to that of the 250 horsepower 3.5 liter V6 model.

Want still more power? Well, the Charger SRT8 is equipped with a 6.1 liter V8 that produces a blistering 425 horsepower and has been timed from a standstill to 60 mph in a scant 5.3 seconds.

Trims, Standard Features And Options:

The 2010 Dodge Charger is available in four trims: SE, SXT, R/T and SRT8, each with a progressively larger engine. While rear-wheel drive is standard, SXT and R/T models are also offered with all-wheel drive.

Even the base model Charger SE is fairly well-equipped with standard features including full power accessories, 17 inch alloy wheels, keyless entry, air conditioning, cruise control, a tilt/telescoping steering wheel and a 4-speaker sound system with a CD player and auxiliary audio jack.

The Charger SXT comes with a larger V6 engine, 18 inch wheels (on AWD versions only), power-adjustable pedals, heated side mirrors, foglamps, a power driver seat, a 60/40-split-folding rear seat and satellite radio.

There's also a popular equipment group for the SXT that adds leather upholstery, heated front seats, a power passenger seat, automatic headlamps, an upgraded 6-speaker audio system, dual-zone automatic climate control and 18 inch alloy wheels on RWD models.

The Charger R/T model includes all of the SXT's popular equipment group features plus the powerful 5.7 liter V8 engine.

Available options for the SXT and R/T are similar, and include a rear entertainment system with Sirius Backseat TV, a touchscreen stereo system with 30GB of digital music storage, a sunroof, Bluetooth, a navigation system with real-time traffic and an iPod interface (for the SXT, the final two features require the popular equipment group).

There's also a Charger SXT DUB Edition that features a 13-speaker Kicker audio system, 20 inch chrome-clad wheels, DUB exterior badging and embroidered leather seats.

The Popular Equipment package for the R/T includes steering-wheel-mounted audio controls, a surround-sound audio system, 18 inch chrome-clad wheels, a compass and a trip computer.

The Road/Track Performance package offers sport-tuned suspension and steering, 20 inch wheels, Alcantara upholstery and heated performance sport seats (Bluetooth can also be added).

The Daytona package is the same as the Road/Track package, but also features an upgraded performance exhaust, a special exterior color and Daytona graphics.

Finally, the Super Track Pack High-Performance package adds a larger rear stabilizer bar, front and rear self-leveling shock absorbers, 20 inch Goodyear Eagle F1 Super Car tires, less intrusive stability control and a shorter rear axle ratio.

In addition, Xenon headlights are available as a stand-alone option on the R/T.

The Charger SRT8 comes much like an R/T with the Road/Track package, plus the most powerful Hemi V8 engine, a hood scoop, high-performance brakes, a limited-slip rear differential and unique exterior trim accents. There's also a Super Bee package for the SRT8 which includes 20 inch ultra-bright wheels, an either bright orange or yellow exterior and special Super Bee graphics.

Engines, Powertrain And Gas Mileage:

Each Charger model comes with a different engine. And while all models come standard with rear-wheel drive, the all-wheel drive system available on the SXT and R/T models can both automatically or manually disconnect the front driveshafts for a slight improvement in fuel efficiency.

Powering the base SE is a 2.7 liter V6 that produces 178 horsepower and 190 pound-feet of torque. It's mated with a four-speed automatic transmission and is EPA gas mileage rated at 18 mpg city and 26 mpg on the highway.

The SXT is equipped with a 3.5 liter V6 that delivers 250 horsepower and 250 lb-ft of torque. The SXT also comes with a four-speed automatic transmission in rear-wheel drive models, while all-wheel drive versions get a five-speed automatic. Gas mileage estimates for the RWD come in at 17 mpg city and 25 mpg highway, while the AWD is rated at 17 city and 23 highway.

Powering the Charger R/T is a robust 5.7 liter V8 that's good for 368 horsepower and 398 lb-ft of torque and comes with a five-speed automatic. The RWD gets gas mileage of 16 mpg city and 25 mpg highway, while the AWD is rated at 16 and 23, respectively.

The SRT8 is the most powerful Charger with its 6.1 liter V8 that delivers 425 horsepower and 420 lb-ft of torque. It also is equipped with the five-speed automatic transmission. Fuel economy estimates for the SRT8 come in at 13 mpg city and 19 on the highway.

Safety:

Side curtain airbags are standard on all Chargers. Stability control and antilock disc brakes (ABS) are also standard on all models except the SE (available as options). In addition, self-sealing tires are available as an option on SXT, R/T and SRT8 models.

In government crash testing, the 2010 Dodge Charger earned five out of five stars for both frontal and rear side crash protection.

Interior:

The interior of the Charger is fairly simple, yet attractive and user-friendly, and consists of solid materials quality. The seats are comfortable and those in the SRT8 or Road/Track package offer lots of lateral support as well.

Overall, there's plenty of space and legroom due to the Charger's large size and long wheelbase. That said, the Charger's inclining roof line does interfere with rear-seat access somewhat as well as reduce rear headroom enough to challenge tall passengers a bit. And because an emphasis is put on cabin space, the trunk's cargo capacity comes in at 16 cubic feet, not particulary large for a big sedan.

Drive:

When it comes to driving performance, it's the impressive V8-powered acceleration and great engine sounds that will likely please enthusiasts. Most of the exhilaration will be found in its massive straight line thrust. Overall ride quality is perhaps surprisingly smooth, quiet and pleasant for such a large and powerful machine.

Charger's with the V6 engines, however, don't really standout in terms of performance as compared with other V6 sedans, and are also less fuel efficient.

Prices:

2010 Dodge Charger Sedan:

SE, RWD: dealer price: $24,390, invoice price: $23,690

SXT, RWD: dealer price: $26,150, invoice price: $25,292
SXT, AWD: dealer price: $29,490, invoice price: $28,331

RT, RWD: dealer price: $31,370, invoice price: $30,042
RT, AWD: dealer price: $33,470, invoice price: $31,953

SRT8, RWD: dealer price: $38,180, invoice price: $36,239

Related Resource:

How To Buy A New Charger Below Invoice

It's totally unnecessary to pay retail prices on new cars, especially given the current economic environment. Here's the super easy and effective method for paying the least for a new car.

Other Models Of Possible Interest:

Used Dodge Charger
2011 Dodge Charger
2010 Dodge Challenger
Used Dodge Challenger
Used Dodge Caliber
Dodge Dakota Used


Additional Model Reviews Of Possible Interest:

Used Dodge Ram
Used Chevy Camaro
2010 Ford Mustang
Review: 2011 Chrysler 300
Used Chrysler 300
2010 Ford Taurus



Auto Broker Magic
West Palm Beach, Florida
Site Map | Disclosure
© copyright 2010 - 2015, Josh Rosenberg. All Rights Reserved.