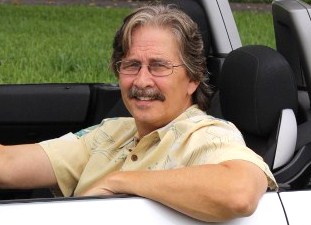 Josh Rosenberg
We don't just talk cars ... we teach how to buy them.

2010 Mazda 3
Features And Prices




Related: How To Get A New Mazda 3 At The Lowest Price




When it comes to the economy sedan segment, it's just plain hard to top the 2010 Mazda 3. With its higher-end interior, athletic handling, strong powertrains, versatile body styles and solid build quality, it has an awful lot going for it. (Here's updated information on the brand new 2013 Mazda 3.)

In fact, when word got out some time ago that the 2010 model was getting a major redesign, there was a considerable worry that Mazda might goof up an already good thing. As they say. "If it ain't broke,don't fix it".

Fortunately, all turned out well ... actually, even better. While retaining most of the previous model's chassis (except for the use of high-strength steel and a retuned suspension for improved body control), the 2010 Mazda 3 is indeed basically an all-new car. It's gotten a revised exterior design, more power, improved fuel economy, an upgraded interior and new upscale features.

What's more, the responsive steering continues to build driver confidence, while the amount of vibration has been still further reduced. The overall result is a more capable and pleasing car of what was already a proven fun and refined car to drive.

While the base 2.0 liter four-cylinder engine hasn't been changed in terms of power production, the addition of a new five-speed automatic transmission has increased fuel economy. And the larger four-cylinder engine got a boost to 2.5 liters and 167 horsepower while improving gas mileage by 1 mpg on the highway. Overall, these two power plants are the most fiesty in the economy sedan class.

While the Mazda3's dimensions are unchanged, the most noticable changes can be found in the all-new exterior and interior designs. The exterior was restyled to maximize aerodynamics to both increase gas mileage and decrease wind noise. The interior received a more modern and stylish look while material quality was also upgraded. In fact, the cabin of a fully loaded Grand Touring can certainly pass for entry-level luxury sedan.

Standard Features And Options:

The 2010 Mazda 3 is offered in both four-door compact sedan and hatchback models.

The 3 i model (sedan only) is available in three trims: SV, Sport and Touring. Standard features on the SV includes 16 inch steel wheels, power windows, power mirrors, a 60/40 fold-down rear seatback, a height-adjustable driver seat, a tilt/telescoping steering column, steering-wheel audio controls, and a four-speaker stereo with a CD player and an auxiliary audio jack.

The 3 i Sport model has all of the above, plus air conditioning, a temperature display and an optional automatic transmission.

The 3 i Touring adds 16 inch alloy wheels, power door locks, remote keyless entry, cruise control, Bluetooth phone and audio connection, and a six-speaker stereo.

The 3 s Sport (available as sedan or hatchback) adds a larger engine, different front and rear fascias, dual exhausts, foglights, 17 inch alloy wheels, a rear lip spoiler, electroluminescent gauges, upgraded upholstery, a leather-wrapped steering wheel and shift knob, more aggressively bolstered front seats, and a trip computer.

The top-of-the-line 3 s Grand Touring model adds heated side mirrors, automatic bi-xenon headlights with auto-leveling and corner swivel illumination, leather upholstery, heated front seats, an eight-way power driver seat with driver memory, and dual-zone automatic climate control.

Satellite radio and an iPod interface are also available on all models as dealer-installed options.

There's also a Moonroof & Bose package available on the the 3 i Touring and all 3 s trims that includes a sunroof and a ten-speaker surround-sound system with an in-dash 6-disc CD changer. In addition, there's an optional Tech package on the 3 s models that features keyless entry, keyless ignition, satellite radio and a navigation system with steering wheel controls and a small display screen.

Engines, Powertrain And Gas Mileage:

Powering the 2010 Mazda 3 i is a 2.0 liter inline-4 that generates 148 horsepower and 135 pound-feet of torque. It's paired with a five-speed manual as the standard transmission. However, a five-speed automatic transmission is optional on all models except the 3 i SV.

Powering the Mazda 3 s is the 2.5 liter inline-4 good that produces 167 horsepower and 168 lb-ft of torque. It's coupled with a standard six-speed manual transmission, while the five-speed automatic is optional.

The EPA estimated gas mileage for an automatic 3 i comes in at 24 mpg city and 33 mpg on the highway. With the manual transmission, performance improves by 1 mpg city. The 3 s is rated at 22 mpg city and 29 highway with the automatic, while the manual comes in at 21 mpg city.

Safety:

Standard safety features on all 2010 Mazda 3 models includes antilock disc brakes (ABS) with brake assist, front side airbags, side curtain airbags, and active front head restraints. In addition, traction control and stability control are standard on all trims above the 3 i Touring (not available on the 3 i SV and 3 i Sport).

Interior:

In addition to its performance appeal, the 2010 Mazda 3 is also a class leader when it comes to cabin design, features and quality. Interiors are attractive, well-designed and user-friendly. All models feature a modern look, high-quality materials, comfortable seating, and ample space.

It should be noted, however, that the optional sunroof does cut into the front headroom for taller drivers. While the sedan offers adequate room, the 3 hatchback offers additional versatility and practicality. Cargo capacity comes in at 17 cubic feet with the hatchback and 11.8 cubes with the sedan.

Drive:

Many economy car drivers will likely be surprised by the Mazda 3's refined road manners. And with its performance-oriented chassis tuning, communicative steering and strong grip, the 3 can handle those back twisty roads with minimal body roll.

For those shoppers with more driving-enthusiast preferences or those downsizing from a larger and more powerful vehicle, 3s with the beefed-up 2.5 -liter engine, the same that powers the midsize Mazda 6, would likely have wider appeal.

How To Get The Lowest Price:

Best Negotiating Tactic: Well, there's definitely a 'best way' when it comes to new car buying. If you want to get the best bottomline, out-the-door price you need to know exactly who to talk to at the dealership, how to make the contact and how to make this person eager to quickly drop prices as low as possible to get your sale.

Here's the details on exactly how to get the best price on a new Mazda 3 ... or any other car.

Price:

2010 Mazda Mazda 3 Sedan:

i SV, manual: listed retail price: $15,045, invoice price: $14,108

i Sport, manual: listed retail price: $15,975, invoice price: $14,975
i Sport, auto: listed retail price: $16,825, invoice price: $15,768

i Touring, manual: listed retail price: $17,500, invoice price: $16,397
i Touring, auto: listed retail price: $18,350, invoice price: $17,190

s Sport, manual: listed retail price: $18,740, invoice price: $17,559
s Sport, auto: listed retail price: $19,540, invoice price: $18,305

s Grand Touring, manual: listed retail price: $21,500, invoice price: $20,133
s Grand Touring, auto: listed retail price: $22,300, invoice price: $20,879

2010 Mazda Mazda 3 Hatchback:

s Sport, manual: listed retail price: $19,230, invoice price: $18,016
s Sport, auto: listed retail price: $20,030, invoice price: $18,762

s Grand Touring, manual: listed retail price: $21,500, invoice price: $20,133
s Grand Touring, auto: listed retail price: $22,300, invoice price: $20,879


Other New And Used Models Of Possible Interest:

Used Mazda 3 Overview & Best Buy Guide
2011 Mazda 3 Review
2012 Mazda 3 Review
Review: 2010 Mazda 6
2011 Mazda 2 Review
2011 Mazda CX-9


Additional Pages Of Possible Interest:

Used Mazda 6 Info & Wholesale Sources
Mazda 5 Overview & Wholesale Auction Info
2009 Mazda RX-8 Review
Used Mazda Model Overview & Best Price Tips
Used Mazda Miata Wholesale Auction Sources
2009 Mazda CX7 Info



Auto Broker Magic
West Palm Beach, Florida
Site Map | Disclosure
© copyright 2009 - 2015, Josh Rosenberg. All Rights Reserved.