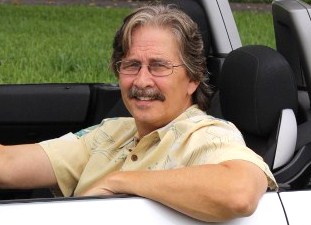 Josh Rosenberg
We don't just talk cars ... we teach how to buy them.

Our Favorite Older Mazda's
Pros And Cons

You can't often say both "great performance" and 'affordable prices" when talking about a car. It's usually one or the other. But with Mazda, this is pretty much the name of their game.

And "older" vehicles are making more and more sense as used car prices have skyrocketed, and in particular, those with relatively low mileage ... and they are out there. And an older Mazda could certainly fit the bill, literally. I often find some driven an easy 6 or 7 thousand miles a year, and sometimes less. They offer a very good way to save money these days.

Whether you're researching the Mazda3, the Miata, the RX-8, the Mazda6 and others, the same descriptions keep coming up ... high performance and handling levels, seat comfort, quality features, energetic engines and affordable pricing.

In fact, after reading this, you may want to see if there are indeed some of these older models worthy of consideration in your own area by going here to Edmunds.com because pretty much all dealers list their vehicles there.

Then click on the "Used Cars For Sale" tab, put in the make and model and usually you may be surprised by some that really stand out. Then you can sort by "Oldest First" to save time. There's usually some lower mileage, well-maintained gems at any given time. I often wonder how they survived all these years but there they are. Then whenever you're ready you can click on "Check Availability" to contact the dealer and start the negotiation process or just to get more information. With today's high prices there's simply major dollars to be saved here.

Here's our impressions on several different models (click the link for additional info):

Mazda3: The Mazda3 has a history of winning awards year after year. The reason? It's combination of performance, driving fun and pricing make it hard to beat in either the sedan or hatchback segment. Even the base model packs an impressive engine and more upscale interior design features.

The original, first-generation Mazda 3 was produced from 2004-'09 in both sedan and four-door hatchback body styles. The "i" trims came with a 148-horsepower 2.0 liter four-cylinder engine. The "s" trims were equipped with a 156-horsepower 2.3 liter four-cylinder. A 4-speed automatic transmission was optional with the 2.3 liter engine for 2004 and 2005. Beginning in 2006, it was replaced with a 5-speed automatic. Also in 2006, Mazda3s sold in California-emissions states were partial-zero-emissions-vehicle certified.

The 2010 model year introduced the second-generation Mazda 3 and was produced through 2013. While this version had similar underpinnings to its predecessor, changes were made to improve its power, ride quality, fuel economy and interior refinement. The "s" trims are now powered by a 2.5-liter inline-4 that produces 167 horsepower and 168 lb-ft of torque. It's paired with either a 6-speed manual transmission or the optional 5-speed automatic. In addition, 2012 3i Touring and Grand Touring models got the more efficient Skyactiv-G 2.0-liter four-cylinder engine (155 hp and 148 lb-ft).

Overall Pros: Capable handling, lively engines, high materials and build quality, good looks, hatchback versatility, lots of features and performance for the dollar.

Overall Cons: Mediocre gas mileage with the 2.3-liter engine, top safety features weren't standard on the lower trims, rear legroom is on the tight side.

Mazda 5: The Mazda5 is literally a "mini"van due to its smaller size. Still, it accommodates six passengers while offering Mazda's renowned sporty looks and agile handling. Toss in an attractive interior, solid construction, good gas mileage, easy parking and affordable pricing, and the Mazda5 makes an appealing case for itself.

In terms of history, the Mazda5 debuted for the 2006 model year and ran through the redesign for 2012 (there was no 2011 Mazda 5). The uplevel Grand Touring model was added for 2007. In 2008, the Mazda 5 got a revised front and rear design, as well as a new center control panel, electroluminescent gauges, an auxiliary audio jack, rear seat air vents and controls and additional flip-down armrests.

Mazda5 shoppers should also note that pre-2008 models were equipped with a 4-speed automatic transmission (as opposed to the more recent 5-speed automatic) which results in lower gas mileage efficiency. It should also be noted that stability control was unavailable until becoming standard on all trims for the 2010 model year.

Overall Pros: Agile and maneuverable, dual sliding doors, good size for smaller families, relatively low price.

Overall Cons: Tight third row, power shortage when fully loaded, no stability control until 2010.

Mazda6: It's hard to "get respect" in the midsize sedan category long dominated by the likes of the Honda Accord and Toyota Camry, but the Mazda6 certainly does. With its edgy design, responsive driving dynamics and strong 4-cylinder and V6 engines, this vehicle has been shaking things up since 2003.

Each model has two trim levels: the i and the s. From 2003 through 2008, the i was powered by a lively 4-cylinder, 160-horsepower engine with either a 5-speed manual transmission or a 5-speed automatic. The s was equipped with a 215-horsepower V6 with either the manual or a 6-speed automatic transmission. Various models that meet most individual needs included the Sport, Grand Touring, Grand Sport and, new for 2009, the SV.

The Mazda6 went into its second generation for the 2009 model year and carried through 2013. Powering this version is a choice of two engines: a 2.5-liter four-cylinder that pumps out 170 horsepower and 167 pound-feet of torque, or a 3.7-liter V6 that's good for a hefty 272 horsepower and 269 lb-ft. The four-cylinder can be found with either a 6-speed manual transmission or a 5-speed automatic. The V6 is 6-speed automatic only.

Overall Pros: Engaging drive, smooth transmissions, attractive design, nice interior.

Overall Cons: Pre-2009 models are somewhat less powerful and fuel efficient than rivals, also no stability control until 2009, rear passenger room is on the tight side.

Mazda CX-7: Like other Mazda vehicles, the introduction of the CX-7 (produced from 2007 - 2012) into the midsize crossover SUV market was clearly aimed at driving enthusiasts who also happened to have family needs. This 5-passenger SUV has sporty looks, both inside and out, agile handling and comes in five models: i SV, i Sport, i Touring, s Touring and s Grand Touring.

Under the hood of the "i" models (after 2008) is a 2.5-liter naturally aspirated four-cylinder engine that produces 161 horsepower and 161 pound-feet of torque. Powering the "s" models is a 2.3-liter turbocharged four-cylinder that delivers 244 horsepower and 258 lb-ft. The 2.5-liter engine is paired with a 5-speed automatic transmission and front-wheel-drive, while the turbo comes with a 6-speed automatic and either the standard FWD or optional all-wheel drive. The turbocharged engine was the only engine available until the 2009 model year.

Typical standard features include full power accessories, 17-inch alloy wheels, stability control, air conditioning, cruise control, keyless entry and a 4-speaker audio system with a CD player and an auxiliary audio jack. Higher trims add features such as automatic climate control, 18 or 19-inch alloy wheels, leather upholstery, a leather-wrapped steering wheel and gearshift knob, Bluetooth and foglights. Used CX-7s can also be found with options such as navigation, a rearview camera, a sunroof and a Bose sound system with satellite radio.

Overall Pros: Athletic handling, brisk acceleration from the turbocharged engine, sporty design, solid build quality, high crash test scores.

Overall Cons: Mediocre fuel economy, runs on premium fuel, not as spacious as some competitors.

Mazda Miata

: This nicely athletic convertible was a hit from the get-go with its debut in 1990. With its inspiring incline 4-cylinder engine and its quick and precise maneuverability, it continues to provide open-road thrills at an affordable price.

It's third-generation was produced between 2006 and 2015 and came with a 170 horsepower 2.0-liter incline four-cylinder engine. This is nearly as much power as the turbocharged MazdaSpeed models produced in 2004 and 2005. You can match this with a 5-speed or 6-speed manual transmission, or a 6-speed automatic, depending on the model.

The previous-generation Miata was produced for the 1999 to 2005 model years. While this car also has the sharp steering and overall dynamic handling the Miata is famous for, it is also a bit smaller than the current generation and therefore a bit more cramped. Originally under the hood of this second-generation Miata was a 1.8 liter four-cylinder engine that delivered 140 horsepower and 119 pound-feet of torque (it got a power boost to 155-hp for 2001).

These used Miatas can be found with either the standard 5-speed manual transmission or the optional 4-speed automatic. Like the third-generation, the base trims were lightly equipped, but used models can also be found with more upscale features such as leather upholstery and a Bose sound system.

Overall Pros: Outstanding handling and fun-to-drive factor, relatively low price for the performance level, low operating costs and strong reputation for reliability.

Overall Cons: Tight fit for larger/taller drivers, small trunk, base models sparsely equipped.

Wholesale buying?

There are actually several different ways to buy a used Mazda at the lowest price, and even at wholesale.

First of all, here's a lowest price used car buying guide that details a very effective method, one that often beats down prices even to wholesale levels. And somewhat related to this, here's another method that identifies price-distressed cars right on dealer lots. These are vehicles they are so desperate to unload they would welcome your wholesale offer.

In addition, you can also try the public car auctions in your own geographic area. While there can be a lot of junk vehicles at these auctions, there are often absolute gems sprinkled in as well. This article reviews what to expect at open-to-the-public car auctions and how to locate them in your own area.

And for those of you who might be interested in a brand new Mazda if the price was crazy good, here's info on exactly how to get the best price on any new car. This works just phenomenally well.



Other Pages Of Possible Interest:
Additional Models Of Possible Interest:


Auto Broker Magic
West Palm Beach, Florida
Site Map | Disclosure
Copyright 2009 - 2021, Josh Rosenberg. All Rights Reserved.