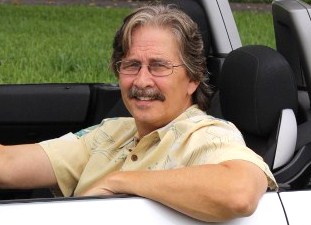 Josh Rosenberg
We don't just talk cars ... we teach you how to buy them.

Older Pre-2013 Mazda3 Overview
And Best Price Strategies

In today's very high-priced used car market, it may be the right time to look at "older" models that have aged well as a way to save significant dollars. The Mazda3 is one of those models and can definitely be a viable and more economical option at this time. And relatively lower mileage candidates can still be found out there.

In fact, after reading this, you may want to see if there are indeed some of these older models worthy of consideration in your own area by going here to Edmunds.com because pretty much all dealers list their vehicles there.

Then click on the "Used Cars For Sale" tab, put in the make and model and usually you may be surprised by some that really stand out. Then you can sort by "Oldest First" to save time. There's usually some lower mileage, well-maintained gems at any given time. I often wonder how they survived all these years but there they are. Then whenever you're ready you can click on "Check Availability" to contact the dealer and start the negotiation process or just to get more information. With today's high prices there's simply major dollars to be saved here.

Potential used Mazda3 buyers can use the information below to help identify which models may be the best fit as well as how to then purchase the vehicle at the best possible price ... and yes, even at wholesale. The accolades that came with the Mazda3's introduction in 2004 were immediate ... and ongoing with later models. Edmunds.com consistently gave it both its "Editor's Most Wanted" and "Consumers Most Wanted" awards. And Cars.com gave it its "Best Bet" award, just to quickly name a couple.

And in addition, Consumer Reviews over at Edmunds gave them a rating of a whopping 9.3 out of 10. And what says more about a car than the opinions of people who actually owned them it?

The first Mazda3 generation was produced for the 2004 through 2009 model years, available as either a sedan or a four-door hatchback. The "i" trims came with a 148-horsepower 2.0 liter four-cylinder engine. The "s" trims had a 156-horsepower 2.3 liter four-cylinder. A 4-speed automatic transmission was optional with the 2.3 liter engine for 2004 and 2005. Beginning in 2006, it was replaced with a 5-speed automatic. Also in 2006, Mazda3s sold in California-emissions states were partial-zero-emissions-vehicle certified.

Among its most notable features were its easy steering and precise handling, athletic engine (particularly the 2.3 liter), stylish design, front seat space and affordable price. The best description of this vehicle I've heard is, "value-based performance".

By 2007, the sedan was offered in five available models: i, i Touring, s, s Touring and s Grand Touring, while the hatchback was offered in three: s, s Touring and s Grand Touring trims.

During this production run, typical standard features for the base i sedan included 15-inch wheels, a tilt/telescoping steering wheel, a 60/40-split-folding rear seat with a center armrest, an engine immobilizer, 4-wheel disc brakes and a 4-speaker audio system with a CD player and an audio input jack. The popular i Touring model added such features as full power accessories, 16-inch alloy wheels, keyless entry, air-conditioning, steering-wheel-mounted audio controls, an upgraded audio system, cruise control and a height-adjustable driver seat.

The s models came with all of the above, plus a more powerful engine, unique interior trim accents and a leather-wrapped steering wheel with audio controls. The s Touring also featured 17-inch alloy wheels and body side sills, while the upscale s Grand Touring model came with automatic climate control, leather upholstery, heated front seats, a trip computer and rain-sensing wipers.

Older models can also be found with options such as navigation (only in the Grand Touring), a sunroof, an in-dash CD changer and satellite radio.

The second-generation Mazda3 was produced from 2010 through 2012. While this version had similar underpinnings to its predecessor, changes were made to improve its power, ride quality and interior refinement. The "s" trims are now powered by a 2.5-liter inline-4 that produces 167 horsepower and 168 lb-ft of torque. It's paired with either a 6-speed manual transmission or the optional 5-speed automatic.

In addition, 2012 3i Touring and Grand Touring models got the more efficient Skyactiv-G 2.0-liter four-cylinder engine (155 hp and 148 lb-ft).

This version come in six trims: i SV, i Sport, i Touring, s Touring, i Grand Touring and s Grand Touring, while the hatchback comes only in the four higher trims. Features progress from items such as 1-touch power windows, a height-adjustable driver seat, 4-wheel ABS and steering-wheel-mounted audio controls in the SV to leather upholstery, heated front seats and navigation in the top-of-the-line Grand Touring.

And the previous generation's "attractive" interior was upgraded to one of the best in its class with high-grade materials and plenty of features, while the hatchback offers particularly generous storage room as well. Both body styles also come with a convenient 60/40 split-folding rear seat for added cargo capacity when needed.

Like its predecessor, this Mazda3 offered a level of refined road manners that belie its "economy car" status ... and even moreso. Blessed with a performance-oriented chassis tuning as well as quick and fairly responsive steering, this Mazda3 is a capable and confident handler. Even so, its highway ride is likely still smooth enough to satisfy most, although perhaps some used to softer suspensions may find it on the firm side.

Here's a summary of the more significant changes over these years to bear in mind.

Year-To-Year Changes:

2005: A new sp23 model was introduced and included leather seats and 17 inch alloy wheels.

2006: The short-lived sp23 model was dropped. Instead, the s Touring and s Grand Touring models were added. The features of the s Touring included front side airbags, curtain side airbags and 17 inch wheels.

The s Grand Touring added to the S Touring a leather interior, heated front seats, automatic climate control, trip computer, and xenon headlamps. And all s models were given standard antilock brakes (ABS).

2007: Added a performance model, traction/antiskid control, and some minor cosmetic changes. The MazdaSpeed hatchback was introduced featuring a sport-tuned suspension, xenon headlights, leather upholstery, larger brakes, and 18 inch wheels.

2008: Largely unchanged for the 2008 model year, however, front-seat side airbags and full-length side curtain airbags became standard on all s trim levels.

2009: Antilock brakes (ABS), front-seat side airbags and full-length side curtain airbags are all now standard safety features across the entire model lineup. And the four-door sedan models were given a standard remote trunk release on the keyless entry fob.

2010: Under went a major redesign including a revised styling, additional power, better fuel economy, an upgraded cabin and new upscale features.

2011: Stability control became standard on all models, while the Grand Touring model was given a standard sunroof and Bose audio system, but lost its standard adaptive xenon headlights.

2012: The new Skyactiv-G powertrain became available and improves both power and gas mileage compared to the standard 2.0-liter version. In addition, some new trim levels were added, there were some minor changes to the interior and exterior designs, as well as some additional standard features.

All in all, we believe an older Mazda3 can still make a solid and more dollar-friendly choice in today's market. And we can make some suggestions that will save money when buying one.


How To Buy At The Best Price

There are actually several different ways to buy an older Mazda3 at the lowest price, and even at wholesale. You can click on the links to each of the following methods to get the specific instructions.

First of all, here's a Lowest Price Used Car Buying Guide that details a super effective method, one that often beats down prices even to wholesale levels. And somewhat related to this, here's another excellent method that identifies Price-Distressed Cars Right On Dealer Lots. These are vehicles they are so desperate to unload they would welcome your wholesale offer.

In addition, you can also try the Public Auto Auctions in your own geographic area. While there can be a lot of junk vehicles at these auctions, there are often absolute gems sprinkled in as well. This article reviews what to expect at open-to-the-public car auctions and how to locate them in your own area.

Also ... for those of you who might be interested in a brand new Mazda3, if the price was crazy good, here's info on exactly How To Get The Best Price On A New Mazda3. This works just phenomenally well.



Other Pages Of Possible Interest:
Additional Models Of Possible Interest:


Auto Broker Magic
West Palm Beach, Florida
Site Map | Disclosure
© copyright 2009 - 2021, Josh Rosenberg. All Rights Reserved.