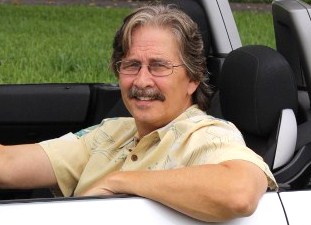 Josh Rosenberg
We don't just talk cars ... we teach how to buy them.

2011 Nissan Versa Features
Review And Pricing




While the 2011 Nissan Versa isn't designed to provide a lively driving experience, it still has a lot going for it as an entry-level vehicle that offers interior roominess, solid construction, terrific fuel efficiency, a peppy 1.8-liter engine, affordibility and access to some upscale features not typically found in thus segment.

That said, available as either a sedan or hatchback, the Versa's base models are indeed sparsely equipped. Its most economical trim doesn't come with any power accessories at all or even a radio, but the ride is soft, the seats are comfortable, there's room for four tall passengers and there's a good-sized trunk. It's competent transportation with some pluses for just under ten grand.

On the other hand, the Versa can be also be outfitted as one of the best-equipped small cars available with typical features such as air conditioning, power accessories and a radio, along with premium features such as navigation, Bluetooth, an iPod interface and keyless entry/ignition ... one of the few in its class with such offerings.

Worthy rivals perhaps also deserving of consideration would include the Ford Fiesta, the Honda Fit and the Mazda 2.

Trims, Standard Features And Options:

The 2011 Nissan Versa is a subcompact offered in both sedan and hatchback body styles. The 1.6 Base and 1.6 models are sedan only. The 1.8 S and 1.8 SL models are both sedan and hatchback.

Standard features on the 1.6 Base are minimal and include 14-inch steel wheels, intermittent wipers, a tilt steering wheel and four audio speakers (without a stereo, however), while the 1.6 adds antilock brakes, air-conditioning and the availability of an automatic transmission.

Moving up to the Versa 1.8 S adds power mirrors, 15-inch steel wheels, a stereo, a 6-disc CD changer, an auxiliary audio jack and front seats with additional cushioning. The optional Power Plus package adds keyless entry, cruise control, power windows, power doorlocks and padded door armrests. The Versa 1.8 SL adds upgraded cloth upholstery, a 6-speaker audio system, 15-inch alloy wheels, a height-adjustable driver seat, 60/40 split rear seatbacks in the sedan and front and rear center armrests.

There's also a Convenience package for the sedan that includes a leather-wrapped steering wheel with audio controls, keyless entry/ignition and Bluetooth, as well as a Premium package for the hatchback that's essentially the sedan's Convenience package plus 16-inch alloy wheels.

In addition, interior ambient lighting and an auto-dimming rearview mirror are available options for the 1.8 S (sedan only) and the 1.8 SL, while there's also an optional sunroof for the hatchback. Lastly, the 1.8 SL can also be outfitted with a touch-screen navigation system with real-time traffic, satellite radio and an iPod interface.

Incidentally, here's an infographic listing the 12 carmakers who've given the biggest new car price discounts off MSRP (includes Nissan).

Engines, Powertrain And Gas Mileage:

The 2011 Versa is offered with a choice of two engines. The 1.6-liter four-cylinder is sedan-only and generates 107 horsepower and 111 pound-feet of torque. It's paired with either a standard 5-speed manual transmission or an optional 4-speed automatic. In performance tests, a 1.6-liter Versa with a manual transmission was timed from a standstill to 60 mph in a respectable 9.4 seconds. Models with this engine have an EPA-estimated gas mileage rating of an impressive 26 mpg city and 34 mpg on the highway with the manual, while the automatic is rated only slightly lower at 26 mpg city and 33 mpg highway.

There's also a 1.8-liter four-cylinder that outputs 122 horsepower and 127 pound-feet of torque. The standard tranmission on the 1.8 S is a 6-speed manual, while a 4-speed automatic is optional on the 1.8 S and standard on the 1.8 SL sedan. The 1.8 SL hatchback comes with a continuously variable automatic transmission (CVT). The EPA-estimated gas mileage for this engine comes in at 26 mpg city and 31 mpg highway with the manual, 24 city and 32 highway with the automatic and 28 and 34, respectively, with the CVT.

Safety:

Standard safety features on all 2011 Versas include front side airbags and side curtain airbags. Antilock brakes are standard on all models except the base, where they are optional. In addition, traction control and stability control are standard on the 1.8 SL and an available option on the 1.8 S.

In government crash testing, the 2011 Versa received four out of five stars in all front- and side-impact occupant protection categories.

Interior:

For a subcompact, the 2011 Nissan Versa has a surprisingly spacious cabin. It's ample legroom provides for comfortable quarters both front and rear for taller passengers, while its tall roof allows for plenty of headroom. While the look of the interior isn't exciting, the quality is actually quite good and the controls and gauges are easy to see and user-friendly.

The seating is comfortable and supportive, particularly in the more fully-cushioned front seats. Cargo space is also generous with the sedan's trunk providing 13.8 cubic feet of storage and the hatchback providing 50 cubic feet by lowering the split rear seat.

Drive:

With its softly tuned suspension, the 2011 Versa offers the kind of smooth ride more typically associated with larger cars. Both engines provide adequate power and the handling is competent enough to satisfy most drivers ... and all with excellent fuel economy. The best of the group in terms of driving, however, would be the 5-speed manual 1.6 and the 1.8 SL hatchback with the CVT.

Related:

How To Buy A New Nissan Versa At The Lowest Price: Before listing MSRP and invoice prices for the 2009 Versa, here's a technique that will show you how to buy a new car at the best possible price, especially given the current slow economic environment.


Price: 2011 Nissan Versa Sedan:

1.6 Base, manual: list price: $9,990, invoice price: $9,759

1.6, manual: list price: $11,240, invoice price: $10,974
1.6, automatic: list price: $12,240, invoice price: $11,945

1.8 S, manual: list price: $13,570, invoice price: $13,096
1.8 S, automatic: list price: $14,570, invoice price: $14,057

1.8 SL, automatic: list price: $16,470, invoice price: $15,884

2011 Nissan Versa Hatchback:

1.8 S, manual: list price: $13,520, invoice price: $13,048
1.8 S, automatic: list price: $14,520, invoice price: $14,009

1.8 SL, CVT: list price: $16,900, invoice price: $16,297

Other Vehicles Of Possible Interest:

Used Nissan Versa Overview & Buying Guide
Review: 2011 Nissan Sentra Features And Prices
2011 Nissan Altima Price And Feature Information
Nissan Maxima Invoice 2011 Prices And Features
2011 Nissan Murano Price And Feature Review
2011 Nissan Rogue Features And Prices
2012 Nissan Altima Review


Additional Models Of Possible Interest:

2012 Nissan Rogue Overview
Pre-owned Nissan Sentra Info & Auction Sources
Used Nissan Altima Overview & Wholesale Sources
Pre-owned Nissan Maxima Buying Guide
Pre-owned Nissan Murano Info & Wholesale Strategies
Pre-owned Nissan Rogue Wholesale Auction Sources
Pre-owned Nissan Model Highlights & Auction Sources



Auto Broker Magic
West Palm Beach, Florida
Site Map | Disclosure
© copyright 2011 - 2015, Josh Rosenberg. All Rights Reserved.