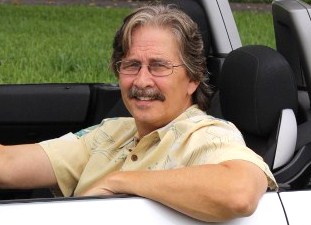 Josh Rosenberg
We don't just talk cars ... we teach how to buy them.

2012 BMW 1-Series 128i and 135i
Features And Prices


(See Also: "The Ultimate New Car Negotiation Secret")

The 2012 BMW 1-Series once again offers impressive driving dynamics amidst a high quality environment. Available as either a coupe or convertible, the latest 1-Series boasts energetic engines, an engaging drive, surprising fuel economy given the power, a comfortable ride, lots of available features and topnotch build quality.

But perhaps at the top of the list is what's found under the hood ... the same choice of two outstanding inline-6 engines found in the 3-Series. The 128i comes with a naturally aspirated 230-horsepower version, while the 135i is outfitted with a turbocharged, direct-injected variant that pumps out 300 horsepower and provides acceleration on a par with many performance cars.

Trims, Standard Features And Options:

Both the 2012 BMW 1-Series coupe and convertible come in two trims: 128i and 135i.

Standard features on the 128i include an engine start/stop button, heated power mirrors, power door locks, power windows, dual-zone automatic climate control, cruise control, automatic headlights, 8-way manual front seats, premium vinyl "leatherette" upholstery, keyless entry, automatic rain-sensing wipers with heated windshield jets, a 3-spoke leather steering wheel with audio controls, a tilt/telescoping steering wheel, 17-inch wheels, run flat tires, chrome-tipped exhaust tips, halogen headlights, halogen foglights, a trip computer, a tire pressure monitor, a full array of safety featurres (see below) and a 10-speaker audio system with a CD player, MP3 player, HD radio and iPod connectivity.

The 128i convertible is similarly equipped but adds a power soft top and a special convertible climate control setting.

Moving up to the BMW 135i adds the more powerful engine, a sport-tuned suspension, 18-inch wheels, a sunroof (coupe), adaptive xenon headlights and unique lower front and rear fascias.

(Incidentally, here's an infographic on the 12 automakers who've been giving the best new car deals off MSRP.)

In terms of options, the Convenience package includes rear parking sensors, keyless entry/ignition, xenon headlights on the 128i and an alarm system. The available Premium package includes 8-way power front seats, leather upholstery, driver memory functions, Bluetooth, auto-dimming mirrors, BMW Assist emergency telematics and a sunroof on the 128i.

There's also the 128i Sport package which adds a sport-tuned suspension, a higher top speed, "Shadowline" exterior trim sport seats and a different set of 17-inch wheels, while the 135i Sport package includes an M Sport steering wheel along with the sport seats, Shadowline trim and the higher top speed. Both models can also be outfitted with the The M Sport package which essentially adds to each model's Sport package with unique wheels and a dark headliner, while also adding the M steering wheel to the 128i and an aerodynamic body kit to the 135i.

Most of the features in the non-Sport packages are also available as stand-alone options. Other stand-alone options include navigation, a Harman Kardon upgraded audio system, a heated steering wheel and heated front seats.

Engines, Powertrain And Gas Mileage:

Both 128i models are rear-wheel drive while a 6-speed manual transmission is standard and a 6-speed automatic is optional. Powering the 128i is a 3.0-liter inline-6 that delivers a healthy 230 horsepower and 200 pound-feet of torque. In performance tests, a 128i coupe with a manual transmission was timed from a standstill to 60 mph in just 5.9 seconds. The convertible covered the same sprint in 6.7 seconds.

The EPA-estimated gas mileage, with either transmission, is 18 mpg city and 28 mpg on the highway ... very respectable numbers given the acceleration potential. Fuel economy for the automatic convertible is slightly lower at 18 mpg city and 27 highway.

Also rear-wheel drive, the 135i comes with a standard 6-speed manual transmission or an optional 7-speed automated manual (called DCT). Under the hood is a turbocharged, direct-injected inline-6 engine that's good for a robust 300 horsepower and 300 pound-feet of torque. The 135i coupe with a manual transmission does the 0 to 60 mph sprint in an extremely quick 5.0 seconds.

Despite this speed, the i135's EPA-estimated gas mileage is even better than the 128i's, coming in at 20 mpg city and 28 on the highway, while the automatic manual is rated at 18 and 25, respectively. The fuel economy for the convertible with a manual transmission comes in at 19 city and 28 highway.

Safety:

Standard safety features for 2012 i128s and i135s include stability control, traction control, antilock disc brakes (ABS), hill-start assist for manual models, front-seat side airbags, front active head restraints, full-length side curtain airbags on the coupe, extended front-seat side airbags that also protect occupants' heads on the convertible as well as pop-up rollover hoops on the convertible.

Government crash tests had not yet been conducted at the time of this writing.

Interior:

The 1-Series' cabin is well-designed, attractive, user-friendly and of comparable quality for the segment. The seating is generally comfortable, however, those who put a higher value on driving performance and are willing to pay the price would be better served by the excellent sport seats included in the Sports package.

While the front seat is adequately roomy, the rear accommodations are quite limited and best left for small adults and children. The coupe's trunk space, however, comes in at a decent 13 cubic feet. When the top is down, the convertible's trunk has a capacity of 8.5 cubic feet.

Drive:

The drive of the 1-Series is responsive and engaging, just as one would expect from a BMW. Rivals will be hard pressed to keep up on those back twisty roads. It's likely that most drivers will be more than satisfied with its quick and smooth acceleration, responsive steering, confident body control and overall fun-to-drive athleticism with either engine.

Most impressive, however, is the i135 with its sport-tuned suspension and powerful inline-6 turbo. Even with all of its power and nimble handling abilities, the i135 still manages to stay smooth and comfortable around town.

Also, For 'Used' Car Buyers ...

Those of you in the market for a used car may want to check out this article about how to buy a used car at the lowest price. It details a super effective buying method, one that often beats down prices to wholesale levels.

And somewhat related to this, here's another excellent method that identifies Price-Distressed Cars Right On Dealer Lots. These are vehicles they are so desperate to unload they would welcome your wholesale offer.

In addition, you can also try the Public Car Auctions in your own geographic area. While there can be a lot of junk vehicles at these auctions, there are often absolute gems sprinkled in as well. This article reviews what to expect at open-to-the-public car auctions and how to locate them in your own area.

2012 BMW 1-Series List And Invoice Prices:

128i Coupe: list: $30,950, invoice: $28,475
135i Coupe: list: $39,050, invoice: $35,925

128i Convertible: list: $36,600, invoice: $33,670
135i Convertible: list: $43,800, invoice: $40,295

Other Models Of Possible Interest:

2011 BMW 1-Series Overview
2011 BMW 3-Series Information
2011 BMW 5-Series Review
2011 BMW Z4 Overview
Review: 2011 BMW X5
Used BMW 3-Series Shopping
2013 Cadillac ATS Overview


Additional Models Of Possible Interest:

Used BMW 5-Series Guide
Used BMW M3 Best Prices
Used BMW 335i Info
Used Z4 Wholesale Purchase Guide
Used BMW X5 Overview
Other Used BMW Models



Auto Broker Magic
West Palm Beach, Florida
Site Map | Disclosure
© copyright 2012 - 2021, Josh Rosenberg. All Rights Reserved.