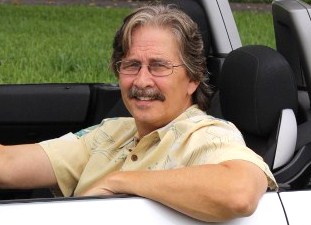 Josh Rosenberg
We don't just talk cars ... we teach how to buy them.

Older Pre-2013 Honda Civic Overview
And Best Price Advice

Older Civics were extremely well made and can still make a solid and economical choice as a used vehicle. Potential older used Honda Civic buyers can use this information to help identify which models may be the best fit as well as how to then purchase at the best possible price ... and yes, even at wholesale.

The Civic is probably one of the best passenger vehicles ever made when it comes to reliability, functionality and cost to operate. It's also great on gas. The gas mileage for a 2004 Honda Civic automatic, for example, is 30 mpg city and 38 mpg hwy, while a 2007 comes in at 30 mpg city and 40 mpg highway. And the Honda Civic Hybrid gets 48 mpg city and 47 mpg hwy.

It was the introduction of the Civic, in 1973, that paved the way for Honda's eventual wide acceptance in the U.S. car market. And over the years, the Civic has continued to offer improved engine performance while maintaining fuel economy.

Whether looking for a sedan, coupe or hatchback in a compact vehicle, the Civic likely has a model that fits your needs.

More available older Civics still found in the marketplace are the seventh and eighth generations. The eighth generation and was produced beginning with the 2006 model and carried through 2011. Models include the base DX, LX, EX, EX-L and Si. The sedan also comes in DX Value Package, LX-S, Hybrid and GX models.

And more "serious" driving enthusiasts may want to consider the Civic Si Hatchback that comes with a lively 197 horsepower, 2.0-liter four-cylinder engine, a six-speed manual transmission and a front limited-slip differential. With its sport-tuned suspension and 17-inch wheels, its all-around performance is really at a level typical of cars priced thousands of dollars more.

All of these trims come with a wide range of safety features, including antilock brakes (ABS), front-seat side airbags and full-length side curtain airbags. Feature levels are pretty limited on the DX and those looking for more premium features such as air-conditioning and full power accessories will have to move up to the higher trims.

While all body styles and trim combinations were offered in 2006, the Si sedan was introduced for 2007. The limited-edition Mugen Si model debuted for 2008, as did leather upholstery as an option.

The earlier seventh-generation Civic was produced for the 2001-2005 model years. Body styles consisted of a coupe, sedan and two-door hatchback. The available trims were those typically offered by Honda: DX, LX and EX, as well as several specialty trims such as VP, HX, SE and Hybrid.

Year to Year Early Civic Changes:

2002 Honda Civic: A sporty Si hatchback model was introduced that was 9 inches shorter than the other body styles. Coming only with a manual transmission, this fun-to-drive Si was rated at 160 horsepower and featured antilock brakes, electric-assist power steering, a sport suspension, and a sunroof. In addition, regular coupes and sedans got suspension revisions to improve ride, handling and interior noise levels.

2003 Honda Civic: The Civic Hybrid sedan with a gasoline-electric powertrain was introduced. In addition, most Civics were outfited with new gauges, and the HX and LX gained a CD player as standard equipment. The LX got a height-adjustable driver's seat like the EX. Sedans were given restyled taillights and EX coupes got alloy wheels.

2004 Honda Civic: All Civics were given revised front and rear styling. LX models got standard keyless entry and 15 inch wheels (were 14 inch). EX sedans were given standard alloy wheels and the Hybrid joined the LX and EX by offering a height-adjustable driver seat.

2005 Honda Civic: No changes were made in anticipation of a fairly significant redesign coming in 2006.

2006 Honda Civic: Received new styling, new safety equipment, more power, and a new gasoline/electric Hybrid model with 110 horsepower (was 93). The Si hatchback was discontinued in favor of a sporty Si coupe. The front-wheel-drive sedan was larger outside, but smaller inside. Coupes were slightly smaller, both inside and out.

Civics were given head-protecting curtain side airbags (standard). Antilock brakes became standart equipment on all models.

2007 Honda Civic: A sedan version of the sporty Si was introduced.

2008 Honda Civic: New EX-L and new Si trims. All Si models got a 197 horsepower 2.0 liter four-cylinder engine. Also new was the high-performance Civic MUGEN Si sedan with special suspension tuning and unique trim.

2009 Honda Civic: Two new trims were introduced, the LX-S and DX Value Package, as were several new high-tech features including Bluetooth availability and a USB audio input. There was also a slight tweak to the exterior front and rear ends as well as some new wheel designs.

2010 Honda Civic: After several changes last year, the 2010 is essentially unchanged.

2011 Honda Civic: Only some minor trim level changes, including no longer offering a manual-transmission EX-L or the EX-L with navigation.

2012 Honda Civic: New for 2012 is a useful, if somewhat subtle, redesign. While there were some modest styling changes, of more significance is a new model offering improved gas mileage performance, as well as the Si being on the receiving end of a power boost. While the fuel economy numbers for most 2012 Civic models are right around the same as last year, the new Civic HF offers an impressive EPA rating of 41 mpg on the highway.

Overall, due to its history for reliability, good fuel economy, environmental awareness and superior performance, it's no surprise that we believe the Civic makes a solid choice as a used car purchase.

Buy at wholesale?

So lastly, there are actually several different ways to buy an older Civic at the lowest price, and even at wholesale.

First of all, here's a lowest price used car buying guide that details a very effective method, one that often beats down prices even to wholesale levels. And somewhat related to this, here's another method that identifies price-distressed cars right on dealer lots. These are vehicles they are so desperate to unload they would welcome your wholesale offer.

In addition, you can also try the public car auctions in your own geographic area. While there can be a lot of junk vehicles at these auctions, there are often absolute gems sprinkled in as well. This article reviews what to expect at open-to-the-public car auctions and how to locate them in your own area.

And for those of you who might be interested in a brand new Civic if the price was crazy good, here's info on exactly how to get the best price on any new car. This works just phenomenally well.



Related articles:
Additional related articles:


Auto Broker Magic
West Palm Beach, Florida
Site Map | Disclosure
© copyright 2009 - 2021, Josh Rosenberg. All Rights Reserved.