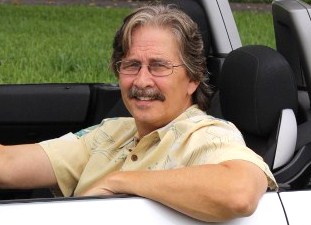 Josh Rosenberg
We don't just talk cars ... we teach how to buy them.

2011 Honda Civic Features
Review and Pricing


(See Also: How To Get The Best New Honda Civic Deal)

There's just so much to like once again with the 2011 Honda Civic. It's a small car that's fun to drive, gets good gas mileage, has a solidly-constructed and comfortable cabin, is available in both sedan and coupe body styles, has strong resale values and has earned a solid reputation for reliability.

The Civic has long been at the top of the small car segment thanks to its impressive road manners and outstanding build-quality and reliability history. It also doesn't hurt that it is available in a wide choice of powertrains and body styles, increasing its appeal to a broader market. In addition to coupe and sedan offerings, there's also the Civic Hybrid and the natural-gas powered Civic GX. And for drivers interested in higher-performance, there's also the Civic Si.

As good as the Civic is, it's usually a good idea to check out the competition for an informed decision. Worthy rivals would include the Mazda 3, perhaps the Civic's strongest competitor when it comes to performance. The Volkswagen Jetta and the recently redesigned Hyundai Elantra have their own set of strengths. And for those in the market for a hybrid, the Toyota Prius is still top dog.

Trims, Standard Features And Options:

The 2011 Honda Civic is classified as a compact car and is offered in both sedan and coupe forms, each with five primary trims: DX, LX, EX, EX-L and Si. The Civic sedan is also available in several other trims: DX-VP (Value package), LX-S, Hybrid and GX.

The Civic DX comes with the basics, with standard features including power windows, a tilt/telescoping steering wheel, 15-inch steel wheels and a height-adjustable driver seat. No, it doesn't even include a stereo. However, the DX sedan's optional Value package adds air conditioning, a 4-speaker CD/MP3 audio system and an auxiliary audio jack.

The LX then adds power mirrors, power doorlocks, 16-inch steel wheels, cruise control, keyless entry, a center console with a sliding armrest and a folding rear seatback, while the LX-S sedan adds a leather-wrapped steering wheel, front sport seats, alloy wheels, a rear spoiler and a chrome exhaust outlet.

Moving up to the Civic EX adds a sunroof, a 6-speaker audio system (coupes get an exclusive subwoofer), 16-inch alloy wheels, a sunroof, a 60/40-split rear seatback with a fold-down armrest, ambient console lighting, steering-wheel-mounted audio controls and a USB input. The EX-L then tacks on leather upholstery, heated front seats and heated exterior mirrors.

The more sport-oriented Civic Si is equipped much like the EX, but also gets a more powerful engine, a sport-tuned suspension, sport seats, 17-inch alloy wheels, performance tires, foglights and unique interior trim accents.

For those looking for fuel-sippers, the GX is similarly equipped as the LX, while the Hybrid comes with the EX's features plus automatic climate control.

There aren't a whole lot of available options. Si, EX, EX-L and Hybrid models can be equipped with a navigation system with Bluetooth phone connectivity and satellite radio, while the Hybrid can also add heated leather seats.

Engines, Powertrain And Gas Mileage:

The 2011 Honda Civic is a front-wheel-drive vehicle offered with a choice of available engines and transmissions. Powering the DX, LX and EX models is a 1.8-liter four-cylinder engine that outputs 140 horsepower and 128 pound-feet of torque. It's paired with a standard 5-speed manual transmission while a 5-speed automatic is optional.

The Civic GX has a 1.8-liter engine fueled with natural gas and produces 113 horsepower. In terms of emissions, it's the cleanest mass-producted internal-combustion-engine car in the United States. Its cruising range, however, is limited to 200 mileages, but refueling apparatus can be installed in your garage.

The 2011 Civic Hybrid is equipped with a gasoline/electric hybrid powertrain, featuring a 1.3-liter four-cylinder engine that produces 110 horsepower and is coupled with a continuously variable transmission (CVT). Under the hood of the Civic Si is a 2.0-liter four-cylinder good for 197 horsepower. It's paired with a 6-speed manual transmission only as well as a limited-slip front differential. It can go from a standstill to 60 mph in a very respectable 7.1 seconds.

One of the positive attributes of a Honda Civic is above-average fuel economy for almost all models. The EPA-estimated gas mileage of those with the standard 1.8-liter engine is 25 mpg city and 36 mpg on the highway with the automatic, and 26 mpg city and 34 mpg highway with the manual. Gas mileage for the GX comes in at 24 city and 36 highway. As expected, the Hybrid is the best in the lineup, standing at 40 mpg city and 45 mpg highway. The gas mileage for the Civic Si comes in at 21 and 29, respectively.

Safety:

Standard safety features across all Civic models include antilock brakes (four-wheel on the EX and SI, the others have rear drums), front-seat side airbags, full-length side curtain airbags and active front head restraints. In addition, stability control is standard on the EX-L, Hybrid and Si (not available on other models).

In government crash tests, the 2011 Honda Civic scored the highest rating of five stars for front-impact occupant protection. In side-impact testing, the Civic earned five stars for rear passenger protection and four stars for front passenger protection.

Interior:

The 2011 Honda Civic's cabin is attractive, comfortable and user-friendly. Gauges and controls are well-designed and easy to see and use, while its materials quality is generally above average, but not outstanding. The seating, both front and rear, is comfortable and supportive. And the rear floor is completely flat, allowing for extra middle-passenger legroom. The trunk of the Civic sedan has a cargo capacity of 12 cubic feet. The Hybrid's capacity drops to 10 cubes while the GX's drops to 6.

A unique element of the Civic's interior is the placement of a digital speedometer and gas gauge at the base of the windshield, in addition to the usual analog tachometer in back of the steering wheel. Most find it easier to make a quick speed check, but some have found it a little distracting.

Drive:

One of the top qualities of the Honda Civic is its more capable and confident handling than one typically finds in a compact car (outside of the more performance-biased Mazda 3). While most drivers will likely be pleased with the Civic's road manners, those wanting more can opt for the Civic Si's more powerful engine and sporty suspension.

The overall ride quality is generally quite smooth, although not outstanding in this regard. Road noise, however, is on the high side, which is somewhat of a weak spot for most Hondas. The natural-gas Civic GX is quite slow, as one would expect. But so is the Hybrid, a bit disappointing as compared to the Toyota Prius.

How To Get The Lowest Price:

Best Negotiating Tactic: Well, there's definitely a 'best way' when it comes to new car buying. If you want to get the best bottomline, out-the-door price you need to know exactly who to talk to at the dealership, how to make the contact and how to make this person eager to quickly drop prices as low as possible to get your sale.

Here's the details on exactly how to get the best price on a new Honda Civic ... or any other car.

Also, For 'Used' Car Buyers ...

Those of you in the market for a used car may want to check out this article about how to buy a used car at the lowest price. It details a super effective buying method, one that often beats down prices to wholesale levels.

And somewhat related to this, here's another excellent method that identifies Price-Distressed Cars Right On Dealer Lots. These are vehicles they are so desperate to unload they would welcome your wholesale offer.

In addition, you can also try the Wholesale Auctions in your own geographic area. While there can be a lot of junk vehicles at these auctions, there are often absolute gems sprinkled in as well. This article reviews what to expect at open-to-the-public car auctions and how to locate them in your own area.

Prices:

2011 Honda Civic Coupe:

DX, manual: list price: $15,605, invoice price: $14,388
DX, auto: list price: $16,405, invoice price: $15,122

LX, manual: list price: $17,555, invoice price: $16,176
LX, auto: list price: $18,355, invoice price: $16,910

EX, manual: list price: $19,605, invoice price: $18,057
EX, auto: list price: $20,405, invoice price: $18,790

EX-L, auto: list price: $21,955, invoice price: $20,212

Si, manual: list price: $22,205, invoice price: $20,441


2011 Honda Civic Sedan:

DX, manual: list price: $15,805, invoice price: $14,571
DX, auto: list price: $16,605, invoice price: $15,305

DX-VP, manual: list price: $16,555, invoice price: $15,259
DX-VP, auto: list price: $17,355, invoice price: $15,993

LX, manual: list price: $17,755, invoice price: $16,360
LX, auto: list price: $18,555, invoice price: $17,094

LX-S, manual: list price: $18,355, invoice price: N/A (approx. $16,910)
LX-S, auto: list price: $19,155, invoice price: $17,644

EX, manual: list price: $19,605, invoice price: $18,057
EX, auto: list price: $20,405, invoice price: $18,790

EX-L, auto: list price: $21,955, invoice price: $20,212

Si, manual: list price: $22,405, invoice price: $20,625

Hybrid, CVT: list price: $23,950, invoice price: $22,042

GX, auto: list price: $25,490, invoice price: N/A (approx. $24,020)

Other Models Of Possible Interest:

Used Honda Civic Buying Guide
Used Honda Civic Coupe Buying Guide
2013 Honda Civic Positives & Negatives
2012 Honda Civic Review
Honda Accord 2012 Overview
2011 Honda Accord Information
2011 Honda Fit Review
2011 Honda CR-Z Overview


Additional Models Of Possible Interest:

Honda CRV 2011 Highlights
Honda Odyssey 2011 Review
Used Honda Accord Buying Guide
Used Honda Fit Buying Guide
Used Honda Accord Coupe Buying Guide
Used Honda CR-V Buying Guide
Used Honda Odyssey Buying Guide
Used Honda Model Buying Guide



Auto Broker Magic
West Palm Beach, Florida
Site Map | Disclosure
© copyright 2010 - 2021, Josh Rosenberg. All Rights Reserved.