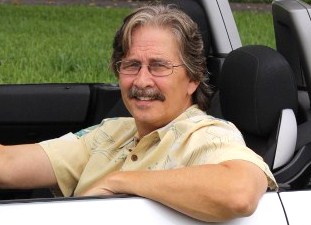 Josh Rosenberg
We don't just talk cars ... we teach how to buy them.

2012 Honda Civic Features
Review And Pricing


(See Also: "How To Get The Lowest Price On A New Honda Civic")

The 2012 Honda Civic is once again among the leaders in the compact car segment, although no longer as dominant as it once was due to major improvements by solid competitors. It has had an illustrious history of providing pleasant, reliable and fuel efficient transportation, while also offering enough powertrain and body style choices to meet the needs of a large portion of car shoppers.

And new for 2012 is a useful, if somewhat subtle, redesign. While there were some modest styling changes, of more significance is a new model offering improved gas mileage performance, as well as the Si being on the receiving end of a power boost. While the fuel economy numbers for most 2012 Civic models are right around the same as last year, the new Civic HF offers an impressive EPA rating of 41 mpg on the highway.

While the new 2.4-liter engine (up from 2.0) for the Si generates livelier torque for those who value a fiester drive, both gas mileage and power were increased for the Civic Hybrid model as well.

Inside, cabin space has been increased with 3 additional inches of upfront shoulder room as well as 1.6 inches of additional rear legroom. And new features include a very nice 5-inch information display, additional iPod connectivity availability and standard stability control across the entire lineup.

All told, the 2012 Civic remains a solid and appealing choice. But that said, strong moves by competitors in recent years has leveled the playing field for the once dominant Civic. Those shopping the small car segment may also want to consider worthy rivals such as the Chevy Cruze, the Ford Focus the Hyundai Elantra and the Volkswagen Jetta.

Trims, Standard Features And Options:

The 2012 Honda Civic is available in either coupe or sedan form. It's wide range of trims include the DX, LX, EX, Si, and Hybrid. There will also be a super-clean Natural Gas model offered later in the year.

Standard features on the base Civic DX model include power windows, a rear window defroster with timer, a 12-volt power outlet, 2-speed intermittent wipers, a tire pressure monitoring system, daytime running lights, auto-off headlights, a tilt/telescoping steering wheel, a fold-down rear seatback and 15-inch steel wheels.

Moving up to the very popular LX model adds air-conditioning, power door locks, power mirrors, a multi-information display (i-MID) with a color screen, cruise control, illuminated steering-wheel-mounted audio and i-MID controls, keyless entry, body-color door handles and a 4-speaker stereo system with a CD player and auxiliary/USB audio inputs.

The new fuel-economy oriented Civic HF sedan is equipped like the LX, but has upgrades to boost fuel efficiency, including aerodynamic cast-aluminum wheels, low-rolling-resistance tires, a rear spoiler and more wind resistant underbody panels.

Those who opt for the Civic EX get a sunroof, auto-on/off headlights, Bluetooth, rear disc brakes, 16-inch alloy wheels, an outside temperature display, variable intermittent wipers, 60/40 split-folding rear seatbacks and a premium 7-speaker audio system, while the top-of-the-line EX-L adds a leather interior, a leather-wrapped steering wheel and heated front seats. Also available is an optional voice-controlled navigation system with real-time traffic and satellite radio.

The Civic Hybrid is offered in two models. The base hybrid comes standard with features similar to the regular EX sedan, plus exterior mirrors with turn signals, a rear spoiler, 15-inch alloy wheels, low-rolling-resistance tires, LED taillights and a 160-watt, 6-speaker audio system. The Civic Hybrid "Leather" trim is outfitted like the regular EX-L with features such as leather upholstery, heated front seats and heated mirrors.

The sportier-performing Civic Si models come standard with a larger and more powerful engine, a sport-tuned suspension, 17-inch alloy wheels, a limited-slip front differential, front and rear spoilers, a chrome exhaust tip and foglights. Standard interior features include most of those found in the EX model, in addition to front sport seats, Bluetooth, a leather-wrapped steering wheel, gauges with red backlights, a unique Power Monitor display, an aluminum shift knob and a 7-speaker audio system.

Engines, Powertrain And Gas Mileage:

The 2012 Civic is a front-wheel-drive vehicle with most models equipped with a 1.8-liter four-cylinder engine that produces 140 horsepower and 128 pound-feet of torque. A 5-speed manual transmission is standard while a 5-speed automatic is optional (both the HF and EX come standard with the automatic).

The EPA-estimated gas mileage for this engine is quite good, ranging from a low of 28 mpg city and 36 mpg on the highway with the manual transmission to a high of 29 mpg city and 41 mpg highway with the HF.

Under the hood of the Civic Hybrid is a 1.5-liter gasoline four-cylinder engine and an electric motor that was given a power boost this year. They combine to generate 110 horsepower and 127 pound-feet of torque and are mated with a continuously variable automatic transmission (CVT). The fuel economy for the Hybrid is EPA-rated at 44 city and 44 highway, a 3 mpg improvement over last year's model.

Powering the Civic Si is a 2.4-liter four-cylinder (up from a 2.0-liter last year) which pumps out 201 horsepower and 170 pound-feet. It's paired only with a 6-speed manual transmission and, despite the added gusto, still manages a commendable EPA rating of 22 mpg city and 31 mpg on the highway.

Safety:

Standard safety features on all 2012 Honda Civics include stability control, antilock brakes (four-wheel discs on the Si and EX), brake assist, front-seat side-impact airbags and side curtain airbags.

Govenment crash tests had not yet been completed on the new Civic at the time of this writing. However, the 2011 Honda Civic received five out of five stars for front-impact occupant protection (both front and rear), five stars for rear passenger protection in side impacts and four stars for front passenger protection in side impacts.

Interior:

The Civic's cabin is attractive, well laid-out and user-friendly. A plus this year is the addition of a 5-inch information and entertainment monitor display and interface with hands-free phone use. Passenger room has also been slightly enlarged this year, as has the trunk to a total capacity of 12.5 cubic feet in the sedan and 11.7 cubes in the coupe. Due to the battery pack, trunk space in the hybrid is smaller at 10.7 cubic feet.

The seating is comfortable and supportive both front and rear. However, while the overall look and feel of the interior is adequate, it has fallen behind those of strong competitors who have upgraded in recent years. There's just a bit too much low quality plastic that detracts from its appeal.

Drive:

On the road, the 2012 Civic is one of the top-driving cars in its segment. The sedan and coupe models both possess a nice balance between ride quality and handling ... and all accomplished while turning in an impressive fuel economy performance. The suspension does a commendable job of muting the impact of most road bumps and rough spots, the power produced by the 1.8-liter engine is quite adequate and the steering is precise. That said, wind noise is higher than average on the highway.

Those seeking a more athletic performance will likely be pleased with the Civic Si. It's added torque, sport-tuned suspension and improved electric-assist power steering make it a distinctly livelier and more capable car to drive.

How To Get The Lowest Price:

Best Negotiating Tactic: Well, there's definitely a 'best way' when it comes to new car buying. If you want to get the best bottomline, out-the-door price you need to know exactly who to talk to at the dealership, how to make the contact and how to make this person eager to quickly drop prices as low as possible to get your sale.

Here's the details on exactly how to get the best price on a new Honda Civic ... or any other car.

Also, For 'Used' Car Buyers ...

Those of you in the market for a used car may want to check out this article about how to buy a used car at the lowest price. It details a super effective buying method, one that often beats down prices to wholesale levels.

And somewhat related to this, here's another excellent method that identifies Price-Distressed Cars Right On Dealer Lots. These are vehicles they are so desperate to unload they would welcome your wholesale offer.

In addition, you can also try Wholesale Auto Auctions in your own geographic area. While there can be a lot of junk vehicles at these auctions, there are often absolute gems sprinkled in as well. This article reviews what to expect at open-to-the-public car auctions and how to locate them at no cost in your own area.

Prices:

2012 Honda Civic Coupe:

DX, manual: sticker: $15,605, invoice: $14,388
DX, auto: sticker: $16,405, invoice: $15,122

LX, manual: sticker: $17,655, invoice: $16,268
LX, auto: sticker: $18,455, invoice: $17,002

EX, manual: sticker: $19,705, invoice: $18,148
EX, auto: sticker: $20,505, invoice: $18,882

EX-L, auto: sticker: $21,955, invoice: $20,212

Si, manual: sticker: $22,205, invoice: $20,441


2012 Honda Civic Sedan:

DX, manual: sticker: $15,805, invoice: $14,571
DX, auto: sticker: $16,605, invoice: $15,305

LX, manual: sticker: $17,855, invoice: $16,452
LX, auto: sticker: $18,655, invoice: $17,185

HF, auto: sticker: $19,455, invoice: $17,919

EX, auto: sticker: $20,505, invoice: $18,882

EX-L, auto: sticker: $21,955, invoice: $20,212

Si, manual: sticker: $22,405, invoice: $20,625

Hybrid, CVT: sticker: $24,050, invoice: $22,134
Hybrid Leather, CVT: sticker: $25,250, invoice: $23,234

Other Models Of Possible Interest:

Used Honda Civic
2013 Honda Civic
Used Honda Civic Coupe
2012 Honda Accord
2011 Honda Accord
2013 Honda CR-V


Additional Models Of Possible Interest:

2011 Honda Fit
Used Honda Accord
Used Honda Fit
Other Used Hondas
Used Civic Coupe
2012 Hyundai Sonata



Auto Broker Magic
West Palm Beach, Florida
Site Map | Disclosure
© copyright 2012 - 2021, Josh Rosenberg. All Rights Reserved.