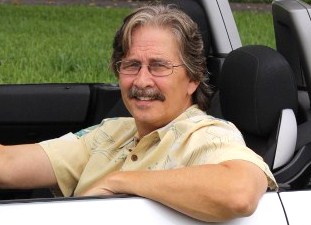 Josh Rosenberg
We don't just talk cars ... we teach how to buy them.

Used Mitsubishi Galant Overview And How
To Buy At The Best Price




The Mitsubishi Galant is a solid choice for those who don't follow the crowd. While being one of the more economical family sedans, its V6 versions are one of the more engaging to drive.

The V6 engines have plenty of power, the ride is smooth and controlled and the steering is crisp and responsive. For those not familiar with this more performance-oriented sedan, a drive in one will likely raise your eyebrows.

And with the redesign in 2004 (the Galant's most recent generation which has carried through to the 2012 model), the interior became one of the most distinctive in its class and we just love the nighttime blue backlighting. The Rockford Fosgate sound system is also a very good one as well. Seating is also comfortable and the roominess was increased as compared to the previous generation.

The Mitsubishi Galant has been around since 1969, starting off as just a compact car, but growing into a larger mid-size. The current ninth-generation Galant, is noted for its athletic V6 engine, confident ride quality and assertive handling. And following the redesign, all Galants came standard with 4-wheel disc brakes, keyless entry and full power accessories.

There are many Galant trims available, including the DE, ES, LS, GTS, SE, Sport V6 and Ralliart (although by 2010, the model choices had been reduced to two: ES and SE). The DE and ES trims were both initially powered by a 2.4-liter four-cylinder engine which produced 160 horsepower.

The LS and GTS models were equipped with a 3.8-liter V6 engine that pumped out 230 horsepower. And all Galant V6 models also come with a manual shift mode and ABS.

The GTS was initially the sportier trim of this generation. It came with a sport-tuned suspension, a special grille, a rear spoiler, leather interior and a sunroof. It also sported 17-inch alloy wheels while the rest of the Galants featured standard 16-inch steel wheels.

Over recent years, there's been a number of changes to the Galant that used model shoppers should be aware of:

In 2005, all Galants added standard front-side airbags.

In 2007, Mitsubishi redesigned the Galant's exterior, both front and rear. 2007 also marked the launch of the sport-oriented Ralliart trim. The Ralliart featured a robust 258-horsepower V6 engine coupled with a 5-speed "Sportronic" automatic. This Ralliart also came standard with traction control.

In 2008, the Galant lineup was slimmed down a bit when the SE and GTS models were discontinued, leaving just the DE, ES and Ralliart.

For 2009, a new front grille and taillights were introduced, while there were further revisions to the trim levels which saw the base DE trim dropped and the introduction of the Sport Edition (SE) and Sport V6 models.

The Galant lineup was reduced once again down to just two models (where it still stands today) in 2010: ES and SE. Also discontinued was the V6 engine, leaving only what by then was a fairly uninspiring four-cylinder as compared to improved engines offered by rivals over the years. In addition, stability control became standard, noise insulation was improved and the SE came with standard navigation, a back-up camera, satellite radio and a premium audio system.

For 2011, the SE gained additional standard features including a power sunroof, an auto-dimming rearview mirror and a programmable garage door opener, while some can now be found with the new leather upholstery option.

There were no changes in 2012 and it was announced that this would be its last year of production.

This production run was also a strong safety performer. In government crash tests, the Galant earned five out of five stars for both frontal and side-impact protection for both the driver and passengers.

The Galant's previous eighth-generation was available for the 1999 to 2003 model years. This was the first Galant offered with a V6 version and its exterior design was favorably compared to BMW sedans. In 2002, it got a significant design refresh both outside and in. New, more upscale features added included a sunroof, Infinity sound systems and 16-inch wheels.

This Galant version, despite a small backseat and average powertrains, can provide adequate transportation for those looking for a second car at a low price.

Overall, the Galant is good looking, comfortable and affordable with engaging V6 performance. We think that pre-2010 models in particular can make a solid and economical choice as a used car purchase.



How To Get The Best Price On A
Pre-Owned Mitsubishi Galant:

There are actually several different ways to buy a used Galant at the lowest price, and even at wholesale. You can click on the links to each of the following methods to get the specific instructions.

First of all, here's a Lowest Price Used Car Buying Guide that details a super effective method, one that often beats down prices even to wholesale levels. And somewhat related to this, here's another excellent method that identifies Price-Distressed Cars Right On Dealer Lots. These are vehicles they are so desperate to unload they would welcome your wholesale offer.

In addition, you can also try the Public Auto Auctions in your own geographic area. While there can be a lot of junk vehicles at these auctions, there are often absolute gems sprinkled in as well. This article reviews what to expect at open-to-the-public car auctions and how to locate them in your own area.

Also ... for those of you who might be interested in a brand new vehicle, if the price was crazy good, here's info on exactly How To Get The Best Price On New Cars, Trucks Or SUVs. This works just phenomenally well.



Other Pages Of Possible Interest:

Additional Models Of Possible Interest:



Auto Broker Magic
West Palm Beach, Florida
Site Map | Disclosure
© copyright 2009 - 2016, Josh Rosenberg. All Rights Reserved.