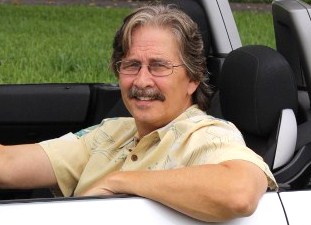 Josh Rosenberg
We don't just talk cars ... we teach how to buy them.

Used Nissan Sentra Model Info
And Best Buying Price Tips

As Nissan's #2 best-selling car, the Sentra is probably one of the most "global" vehicles out there. It was engineered in both Japan and the United States, styled in California, the interior was designed in Germany and the car is built in Mexico (just a little trivia for you).

Competing against some of the industry's finest (i.e. the Toyota Corolla as well as the Honda Civic), we're of the opinion that the Sentra is definitely worth considering because of its solid build quality and bang for the buck when compared to the competition. Any car that has successfully existed since 1982 has to have a lot going for it.

For those possibly interested in buying a used Sentra, here's a general overview of the more recent used models:

Sentras have a good reputation for a comfortable driving experience as well as nimble handling and plenty of features. Used car ratings for Nissans have also been solid (#7 out of 33 - see Used Car Reliabilty Ratings).

Consumer ratings (by people who actually own the car) are also better than most. Consumers at MSN Auto, for example, give it an 8.7 out of 10 and also give the more performance oriented SE-R model a whopping 9.7.

In addition, gas mileage ratings are also a big positive ranging in the mid-to-high 20's in the city to mid 30's on the highway, depending on automatic or manual transmissions.

While still a bit in the shadow of better known cars in its segment, the Sentra remains a solid choice thanks to its high-performance version, high fuel efficiency and low maintenance costs.

And with the redesign introduced in the 2007 model, and has carried through to current models, the Sentra has gotten even better. It now looks a lot more like an Altima or Maxima and some used models can be found with more features than is normally expected in an economy car, including a keyless start and Bluetooth connectivity. Thanks to the longer wheelbase on which the car now rides, the cabin is roomy, with ample headroom and legroom for 6-footers.

A used Nissan Sentra can be found in five models: 2.0, 2.0 S, 2.0 SL, SE-R and SE-R Spec V. All models except the performance-oriented Sentra SE-R are powered by a 2.0 liter inline-4 that produces 140 horsepower. Under the hood of the SE-R is a 2.5 liter four that generates 177 horsepower, while the SE-R Spec V comes with a modified version of the 2.5 liter engine and pumps out 200 horsepower.

Used Sentras from this generation can be found with either a 6-speed manual transmission or a continuously variable transmission (CVT). The Spec V is 6-speed manual only. In addition, there's also an "FE+" designation (standing for "Fuel Economy Plus") for all Sentra models except the SE-R trims. As the name implies, FE+ models get slightly better gas mileage performance.

The SE-R, particularly the Spec V version, provides impressive performance whether sprinting from a standstill to 60 mph in just 6.7 seconds or demonstrating outstanding grip in the corners. There's no question it offers a lot of performance for the dollar.

The prior Sentra generation, its fifth, was produced for the 2000 through 2006 model years. These used Sentra models are also in sedan form only, consisting of a base XE, a fairly well-equipped GXE and a top-of-the-line SE model.

Initially, they were all powered by a 1.8 liter inline-4 that's good for 126 horsepower and can be found with either 4-speed automatic or 5-speed manual transmissions. The athletic SE-R was reintroduced in 2002, consisting of the standard SE-R with 165 horsepower and a 5-speed manual and the SE-R Spec V with 175 horsepower, a 6-speed manual transmission and 17 inch wheels.

This earlier Sentra generation has proven to have a solid record for mechanical reliability and also has won praise for its functional cabin design, long list of available features and fun-to-drive SE-R models.

Overall Pros: Fairly spacious cabin, simple yet functional interior design, quiet on the highway, performance SE-R Spec V variant available.

Overall Cons: Satisfactory but uninspired handling, ride is on the firm side, smallish rear seat in older models, so-so manual transmission.

All in all, we think the Sentra makes a solid choice as a used vehicle purchase, particularly when considering price and value for the dollar.



How To Get The Best Price On A
Pre-Owned Nissan Sentra:

There are actually several different ways to buy a used Sentra at the lowest price, and even at wholesale. You can click on the links to each of the following methods to get the specific instructions.

First of all, here's a Lowest Price Used Car Buying Guide that details a super effective method, one that often beats down prices even to wholesale levels. And somewhat related to this, here's another excellent method that identifies Price-Distressed Cars Right On Dealer Lots. These are vehicles they are so desperate to unload they would welcome your wholesale offer.

In addition, you can also try the Public Auto Auctions in your own geographic area. While there can be a lot of junk vehicles at these auctions, there are often absolute gems sprinkled in as well. This article reviews what to expect at open-to-the-public car auctions and how to locate them in your own area.

Also ... for those of you who might be interested in a brand new Nissan Sentra, if the price was crazy good, here's info on exactly How To Get The Best Price On A New Sentra. This works just phenomenally well.



Other Pages Of Possible Interest:

Additional Models Of Possible Interest:



Auto Broker Magic
West Palm Beach, Florida
Site Map | Disclosure
© copyright 2009 - 2016, Josh Rosenberg. All Rights Reserved.