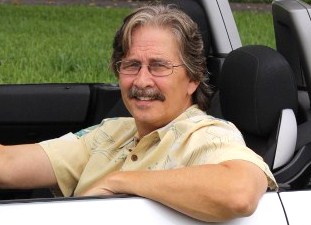 Josh Rosenberg
We don't just talk cars ... we teach how to buy them.

Used Nissan 350Z Overview And How
To Buy At The Lowest Price

Nissan has a long and successful history of producing "Z" sports cars. And having driven several of them back in the day, we can state that the 350, produced from 2003 - 2009, was another fine addition. This is a car with significant performance abilities, yet with attractive pricing given the competition.

And given today's soaring used car prices, shoppers are turning more and more to "older" models with relatively lower mileage that were well maintained. And they are still out there to be found with careful and patient shopping.

The 350Z is very quick out of the blocks, the handling is precise, it has excellent brakes and, of course, there's that unique sleek design. Still, with all its performance characteristics, it's just fine as a daily driving vehicle as well. For those who may be interested, here's some background information:

The Nissan 350Z can be found as either a Coupe or Roadster (the convertible hardtop can be automatically lowered in about 20 seconds). It made its debut in the 2003 model year and was produced through 2008 for the coupe and 2009 for the roadster.

Initially, there was only a coupe, while the roadster made its debut for 2004. The coupe came in base, Enthusiast, Performance, Touring and Track versions (Track models came with lightweight wheels and Brembo brakes). Available trims for the roadster include the Enthusiast and the Touring. Many buyers seem to be drawn to the Touring model, perhaps because in terms of luxury features, the Touring includes the leather seats and navigation as an option.

All models are equipped with a 3.8-liter V6 engine with rear-wheel drive. This provides plenty of power yet fuel economy is still reasonable (20 to 26 mpg, plus an impressive 20 gallon capacity). A used Nissan 350Z can also be found with either a 6-speed manual or 5-speed automatic transmission (however, the Track model is manual only). The 6-speed manual coupe, for example, does 0 to 60 mph in less than 6 seconds.

Edmunds.com said, " ... this is one of the best performance buys on the market", and "a bargain compared to anything that can run with it".

Initially, the V6 engine was good for a healthy 287 horsepower and 274 lb-ft of torque. Overall changes to the vehicle during the first few years were quite minor, although a 350Z 35th-anniversary edition was produced for the 2005 model year (the manual model was good for 300 horsepower, but a little less torque).

For 2006, all manual 350Z's got the Anniversary Edition's 300-horsepower V6. Other significant changes also took place in 2006 including additional standard features, improvements to the interior's quality, larger brakes for non-Brembo models, a mild styling refresh, speed-sensitive steering and optional navigation. The Performance model was discontinued while the Grand Touring model made its debut. It's much the same as the Touring but adds the Brembo brakes and wheels from the Track model.

For the 2007 model year, all 350Z's were given an updated V6 that boosted output up to a very robust 306 horsepower. The Track model was discontinued and replaced by the coupe-only Nismo 350Z, which dropped some of the luxury features in exchange for higher-performance upgrades, including a stiffened chassis, special wheels, firmer shock absorbers and springs, and some aerodynamic enhancements.

In addition, the Nismo 350Z came with unique red and black cloth seats, a gray-faced tachometer and a numbered plaque with its production run build order.

The coupe was offered in base, Enthusiast, Touring, Grand Touring and Track models, while the roadster came in Enthusiast, Touring and Grand Touring models.

While there are some differences depending on model year, typical standard features on the base model included full power accessories, remote keyless entry, alloy wheels, automatic climate control, HID headlamps, a CD player and a tire-pressure monitor, while opting for an Enthusiast model adds traction control, a limited-slip rear differential, cruise control, an auto-dimming rearview mirror and a power soft top on the roadster.

The Touring model comes with a leather interior, power front seats, heated front seats, an upgraded stereo system and side airbags on the roadster. The Grand Touring then tops things off with upgraded Brembo brakes with four-piston calipers, 18-inch front and 19-inch rear lightweight wheels, stability control and front and rear spoilers, while the driving-enthusiast intended Track model comes with the Grand Touring's performance upgrades but without the Touring's luxury features.

In terms of safety, four-wheel ventilated disc brakes with ABS come standard across the board. Used 350Z shoppers may want to focus in on those models which had the optional side and head-protecting side curtain airbags installed. Regular side airbags were standard on the Touring and Grand Touring roadsters and optional on the Enthusiast.

Overall positives for the Nissan 350Z would include its athletic and engaging drive. The V6 is a strong engine and produces a distinctive exhaust note as it displays impressive grip through corners. Of course, it also offers head-turning sports car looks and a price that's attractive given the competition.

On the downside, the 350Z doesn't really make for a good daily driver. The ride quality can be harsh due to its stiff suspension and its road and tire noise can be bothersome. Its cabin is also fairly simply furnished and there are some lower-quality materials. Roadster shoppers should also bear in mind that its storage capacity is minimal.


How To Get The Best Price

There are actually several different ways to buy a 350Z at the lowest price, and even at wholesale. You can click on the links to each of the following methods to get the specific instructions.

First of all, here's a Lowest Price Used Car Buying Guide that details a super effective method, one that often beats down prices even to wholesale levels. And somewhat related to this, here's another excellent method that identifies Price-Distressed Cars Right On Dealer Lots. These are vehicles they are so desperate to unload they would welcome your wholesale offer.

In addition, you can also try the Public Auto Auctions in your own geographic area. While there can be a lot of junk vehicles at these auctions, there are often absolute gems sprinkled in as well. This article reviews what to expect at open-to-the-public car auctions and how to locate them in your own area.

Also ... for those of you who might be interested in a brand new vehicle, if the price was crazy good, here's info on exactly How To Get The Best Price On New Cars, Trucks And SUVs. This works just phenomenally well.



Other Older Nissans Of Possible Interest:
Additional Older Models Of Possible Interest:


Auto Broker Magic
West Palm Beach, Florida
Site Map | Disclosure
© copyright 2008 - 2021, Josh Rosenberg. All Rights Reserved.