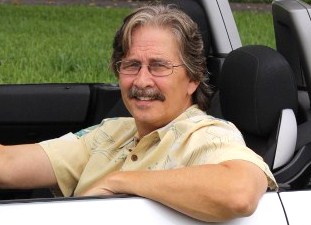 Josh Rosenberg
We don't just talk cars ... we teach how to buy them.

Older Subaru Legacy Overview And How
To Buy At The Best Price

In today's used car market many shoppers are turning to older, reliable, lower mileage models as a way of saving significant dollars as used vehicle prices continue to soar.

And the Legacy is Subaru's longest running model at over three decades old. Such a long run is a strong indication that this model has done a lot of things right, as noted by countless positive reviews over the years. And there are still lower mileage candidates to be found out there with careful shopping. And by "older", we're referring here to mostly the 4th and 5th Generation models produced from 2003 to 2014. That's where the biggest savings are.

With its all-wheel drive, the Legacy has a big advantage over other mid-size sedans for people looking for slip and slide protection without having to opt for a larger and heavier vehicle. But there's much more to this vehicle as well.

In it's 3rd Generation, produced for the 2003 to 2009 model years, the Legacy was available as both a sedan or wagon (no more wagons after 2007). During this production run, the most significant changes were the addition of the WRX STI's turbocharged engine, placing the powerful Legacy GT into a category typically occupied by European cars.

Driving performance is both sporty and comfortable in this version with it's standard 2.5 liter engine. The ride is quieter than expected and the steering is perfectly weighted.

But opt for one with the turbocharged Legacy GT and you have an especially fun-to-drive car. And the GT Limited spec B sedan, also with turbo, throws in 18 inch wheels, a firmer suspension and a six-speed manual transmission.

Its interior materials are also superior in its class and are again mindful of more expensive European cars with their more premium standard features.

This Legacy has also been an accomplished competitor in rallies all over the world. SSCA ProRally and Rally America results from the many Legacy teams have been impressive. The Legacy, and its Outback stablemate, has also won the Alcan Winter Rally a number of times.

Older Legacy shoppers should note that its fifth Generation was introduced for the 2010 model year and produced through the 2014 model. It was offered in a total of seven trims: 2.5i, 2.5i Premium, 2.5i Limited, 2.5GT Limited, 3.6R, 3.6R Premium and 3.6R Limited (names based on the powertrain). This version was made roomier with an upgraded interior, given a more aggressive exterior design as well as more powerful engines.

The standard engine found under the hood is a 2.5-liter horizontally opposed four-cylinder that produces 170 horsepower and can be found with either a 6-speed manual transmission or a continuously variable transmission (CVT). Also available are a turbocharged 2.5-liter boxer-4 that pumps out 265 horses and is coupled with a 6-speed manual, as well as a 3.6-liter six-cylinder boxer that's good for 256 horsepower and is equipped with a 5-speed automatic.

In terms of features, even the base model comes well-equipped with standard features including air-conditioning, an electronic parking brake, a tilt-and-telescoping steering wheel with integrated audio controls and a 4-speaker audio system with an auxiliary audio jack. Moving up the trim level adds more upscale features such as leather upholstery, Bluetooth, dual-zone automatic climate control, heated and powered front seats, and a premium Harman Kardon sound system.

It should be noted that during the previous 4th Generation, while the base model didn't offer much in terms of amenities, the other models were also very well-equipped, making the it every bit as refined as some midsize luxury cars.

The two basic trims of this earlier Generation consisted of 2.5i and 2.5GT choices. Powering the 2.5i was a 2.5-liter boxer-4 that produced 168 horsepower, while the 2.5GT was equipped with a turbo version of the same engine that pumped out a robust 250-horsepower. Both of these models can be found in the second-hand market with either a 5-speed manual transmission or an automatic with four speeds in the 2.5i and five in the 2.5GT.

In subsequent years, several models were added, most notably the 2.5GT spec.B and the 3.0 R (both sedan only). The 2.5GT spec.B is essentially a 2.5GT with significant handling upgrades, while the 3.0 R is a luxury version powered by a 245-horsepower 3.0-liter flat-6 mated with a 5-speed automatic transmission.

The previous generation, it's third, was produced for the 2000 - 2004 model years and is considered a more rugged all-weather type of performer than its followers. The model lineup included the base L, sporty GT and premium GT Limited. In addition, a Brighton value wagon model was offered in 2000 only. Solid, lower mileage candidates are more difficult to find, however.

While these models may not have the overall refinement of the newer versions, they are all well-equipped with standard features including air conditioning, cruise control, antilock brakes, power accessoreis, a tilt steering wheel and, of course, AWD.

Under the hood of all models was a smooth and capable 2.5-liter four-cylinder engine good for 165 horsepower coupled with either the standard 5-speed manual transmission or the optional 4-speed automatic. Used Legacy shoppers should also note that the L model became more upscale and a L Special Edition trim ( renamed the 35th Anniversary Edition in 2004) was added for 2003.

How To Get The Best Price

There are actually several different ways to buy a used Legacy at the lowest price, and even at wholesale. You can click on the links to each of the following methods to get the specific instructions.

First of all, here's a Lowest Price Used Car Buying Guide that details a super effective method, one that often beats down prices even to wholesale levels. And somewhat related to this, here's another excellent method that identifies Price-Distressed Cars Right On Dealer Lots. These are vehicles they are so desperate to unload they would welcome your wholesale offer.

In addition, you can also try the Public Car Auctions in your own geographic area. While there can be a lot of junk vehicles at these auctions, there are often absolute gems sprinkled in as well. This article reviews what to expect at open-to-the-public car auctions and how to locate them in your own area.

Also ... for those of you who might be interested in a brand new Subaru Legacy, if the price was crazy good, here's info on exactly How To Get The Best Price On A New Legacy. This works just phenomenally well.



Other Pages Of Possible Interest:

Additional Models Of Possible Interest:


Auto Broker Magic
West Palm Beach, Florida
Site Map | Disclosure
© copyright 2011 - 2021 Josh Rosenberg. All Rights Reserved.