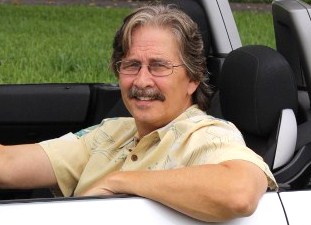 Josh Rosenberg
We don't just talk cars ... we teach how to buy them.

2012 Subaru Forester Overview


(See Also: "How To Buy A New Forester At The Lowest Price")

When it comes to the small crossover SUV segment, the 2012 Subaru Forester ranks with the leaders thanks to its comfortable ride, spacious interior, ample cargo capacity, long list of standard features and strong available turbocharged versions.

In addition, it comes with standard all-wheel drive and impressive ground clearance, making for an extra benefit of providing solid off-road capabilities. At the same time, its ability to get off the beaten path doesn't come at the sacrifice of ride quality as it's equally adept at providing a pleasant and comfortable driving experience around town and on the highway. And for those who want some extra get-up-and-go, the turbocharged version will be happy to oblige.

As much as the new Forester may have going for it, it's always a good idea to check out other worthy competitors before making a final buying decision. Those worthy of consideration would include the Chevy Equinox, the Honda CR-V, the Kia Sorento and the Toyota RAV4, each with their own unique advantages.

Trims, Standard Features And Options:

The 2012 Subaru Forester is offered in six trims: 2.5X, 2.5X Premium, 2.5X Limited, 2.5XT Premium, 2.5X Touring and 2.5XT Touring.

Standard features on the already well-equipped base model 2.5X include power mirrors, power door locks, power windows, air-conditioning, cruise control, keyless entry, automatic headlights, halogen headlights, a trip computer, a power liftgate, a tire pressure monitor, vehicle anti-theft and engine immobilizer, 16-inch steel wheels, dual exhaust pipes, a tilt steering wheel, a height-adjustable driver seat, a full array of safety features (see below) and a 4-speaker audio system with a CD player, MP3 player and an auxiliary audio jack.

Moving up to the 2.5X Premium adds an 8-way power driver seat, a panoramic sunroof, 17-inch alloy wheels, a tilt/telescoping steering wheel, reclining rear seatbacks, Bluetooth, USB/iPod integration and roof rails.

The 2.5X Limited goes on to add leather upholstery, automatic climate control, foglights and the All-Weather package which includes heated front seats, heated mirrors and a windshield wiper de-icer, while the 2.5XT Premium adds all of the above plus the turbocharged engine, a rear roof spoiler and a hood scoop.

The 2.5X Touring has everything from the 2.5X Limited plus dual-zone automatic climate control, a rearview camera, electroluminescent instruments, bi-xenon headlights, a subwoofer and a one-touch folding rear seatback, while the 2.5XT Touring combines everything from the 2.5X Touring and 2.5XT Premium.

In terms of options, a portable Tom Tom Navigation system is available for the 2.5X Premium, as is the All-weather package. Limited and Touring models can be outfitted with a dash-mounted navigation system that includes voice controls, a rearview camera, text messaging, a 6-speaker sound system and an auxiliary audio/video input jack. Stand-alone options include satellite radio and a number of different exterior trim accents.

Engines, Powertrain And Gas Mileage:

All Subaru Foresters are all-wheel drive. Under the hood of 2.5X models is a 2.5-liter horizontally opposed (flat) four-cylinder engine that produces 170 horsepower and 174 pound-feet of torque, while powering the XT models is a turbocharged version of the same engine that's good for a lively 224 horsepower and 226 pound-feet. 2.5X and 2.5X Premium models come standard with a 5-speed manual transmission, while a 4-speed automatic is optional. The 2.5X Limited, 2.5XT Premium, 2.5X Touring and 2.5XT Touring all come standard with the 4-speed automatic.

Gas mileage for the 2.5X, whether standard or automatic, is EPA-estimated at 21 mpg city and 27 mpg on the highway, about average for the segment. Fuel economy for the XT turbocharged models drops to 19 mpg city and 24 highway. However, its 0 to 60 mph time comes in at a very quick 6.8 seconds (automatic 2.5X models make the same sprint in an adequate but uninspiring 10.1 seconds).

Safety:

Standard safety features across all 2012 Subaru Foresters include stability control, traction control, antilock brakes (ABS) with brake assist, front-seat side airbags and front and rear side curtain airbags.

In government crash tests, the Forester received an overall rating of four stars (out of five), consisting of four stars for overall frontal-impact occupant protection and three stars for side-impact occupant protection.

Interior:

The 2012 Forester's cabin is attractive, comfortable, versatile and user-friendly. The Forester is also right up there as one of the roomiest in its class (like the CR-V and RAV4, it also straddles the compact/midsize SUV line).

The seating is comfortable and supportive both front and rear. Cargo capacity is also ample with 33.5 cubic feet with the 60/40-split rear seatback raised, expandable to 68.3 cubic feet by folding it down.

Slight downsides to the interior would be a bit too much use of hard plastics and a fairly tight middle rear seat when at the 5-passenger capacity.

Drive:

The drive of the 2012 Forester is both confident and comfortable. Both engines compare favorably in terms of power and fuel economy, while the steering is precise and maneuverability is enhanced by a tight turning circle. That said, its 4-speed automatic transmission, while smooth and competent, is lagging the more efficient 5-speeds of most competitors.

Even so, the 2012 Forester puts in a capable road performance, especially the 2.5XT versions. In addition, its off-road abilities don't come at the sacrifice of overall ride quality, as the driving experience remains comfortable and smooth in normal driving. Road and wind noise is also not an issue, coming in about on par with other SUVs in the segment.

How To Get The Lowest Price:

Best Negotiating Tactic: Well, there's definitely a 'best way' when it comes to new car buying. If you want to get the best bottomline, out-the-door price you need to know exactly who to talk to at the dealership, how to make the contact and how to make this person eager to quickly drop prices as low as possible to get your sale.

Here's the details on exactly how to get the best price on a new Subaru Forester ... or any other vehicle.

Invoice And Sticker Prices




| Model | Invoice Price | Sticker Price |
| --- | --- | --- |
| 2.5X, manual | $19,489 | $20,595 |
| 2.5X, auto | $20,580 | $21,795 |
| 2.5X Premium, manual | $21,960 | $23,295 |
| 2.5X Premium, auto | $22,869 | $24,295 |
| 2.5X Limited, auto | $24,905 | $26,595 |
| 2.5XT Premium, auto | $25,407 | $27,095 |
| 2.5X Touring, auto | $26,094 | $27,895 |
| 2.5XT Touring, auto | $27,992 | $29,895 |


Still More Savings:

The secret to low-rate car loans, big insurance savings ... and more

Other Models Of Possible Interest:

Subaru Outback 2013 Pros And Cons
2012 Subaru Outback Review
Used Subaru Impreza Buying Guide
Used Subaru Legacy Guide
Pros + Cons: 2013 Subaru Impreza
2012 Kia Sorento Review


Additional Models Of Possible Interest:

Used SUV Purchasing Guide
Ford Escape 2012 Review
Used Honda CR-V Purchasing Guide
Review: 2012 Toyota Highlander
Nissan Rogue 2012 Overview
Overview: Jeep Grand Cherokee 2012



Auto Broker Magic
West Palm Beach, Florida
Site Map | Disclosure
© copyright 2012 - 2015, Josh Rosenberg. All Rights Reserved.