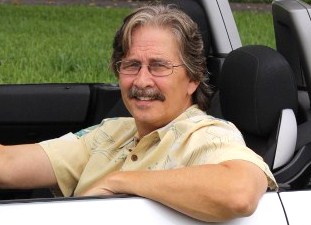 Josh Rosenberg
We don't just talk cars ... we teach how to buy them.

Used Hyundai Tiburon Overview

We're big fans of the Tiburon for car buyers looking for something stylish and sporty at a reasonable price, yet is still comfortable for everyday driving as well. Because Hyundai discontinued the Tiburon following the 2008 model year, they are becoming harder and harder to find in good condition and with reasonable mileage. But they are indeed out there with careful and patient shopping.

We've driven a number of them over the years and have always been impressed with their tight handling, energetic power (particularly the GT V6 model), ease of steering, supportive seating and the clutch-shift interaction of the manual transmission. These cars are just a lot of fun to drive.

The base GS trim comes with a 4-cylinder 138 horsepower 2.0 liter engine. As you might expect, a 5-speed manual transmission is standard, but an automatic transmission is available as an option. The GS is also outfitted with a long list of standard equipment.

The Tiburon GT would be a more athletic choice for those interested in beefing up performance. The GT is equipped with a 2.7 liter 172 horsepower V6. It also has an upgraded suspension, larger 17 inch wheels and firmer spring rates.

Additional features on the GT include alloy wheels, automatic climate control, cruise control and a rear spoiler. Move on up to the GT Limited and a sunroof, leather seats and an 440 watt Infinity sound system are added on.

The top-of-the-line SE trim provides the most dynamic ride and is just loaded with features, including a six-speed manual gearbox, a premium Kenwood sound system, a high-mounted spoiler and aluminum pedals.

When it comes to shopping for a used Hyundai Tiburon, we are primarily talking about its second generation - those produced for the 2003 through 2008 model years. We really don't recommend those from the first generation which made its debut in 1997 and was produced through the 2001 model year. There was no Tiburon produced for 2002.

Unless a particular vehicle has extraordinarily low mileage and has been extremely well maintained, we tend to pass on this first generation due to age and the fact that Hyundai really hadn't found its stride yet. The second generation Hyundai is also vastly superior when it comes to performance as well.

Used Tiburon shoppers should note that after its 2003 debut, the 2004 Tiburon's base 2.0-liter inline four was fitted with continuously variable valve timing, while in the looks department a rear spoiler became standard. Also offered in 2004 was the Tiburon GT V6 Special Edition which was essentially a GT loaded with options as well as special badges and trim accents.

For 2005, Hyundai made some interior and exterior styling revisions. On the outside, the Tiburon got a new lower front fascia and grill, new headlights and foglamps, new taillights, redesigned side mirrors and some new badging. On the inside, the interior was upgraded with new seat cloth, floor mats, an overhead console and center air vent controls. In addition, 6-speed manual models got a new shift knob.

For 2006, the GT Limited model was added with its beige leather upholstery and a 440-watt Infinity sound system.

Hyundai again made exterior changes to the Tiburon for 2007, including revised front and rear fascias, front fenders, headlights, taillights, hood and exhaust tips. The interior was also upgraded with blue backlit gauges, chrome accents and MP3 capability. In addition, SE models got standard stability control, traction control, a track-tuned suspension, larger brake rotors and a full-size spare tire.

In its final year of production, 2008, all Tiburon models were given standard satellite radio and an upgraded Kenwood audio system.

Most drivers interested in a Tiburon tend to place a higher value on a sportier appearance and performance. As such, our more highly recommended model is the Tiburon SE with its V6 engine paired with a 6-speed manual gearbox. It's red front brake calipers, foglamps and high-mounted rear spoiler also give the SE a sportier look. It's also pretty well loaded inside, including the premium audio system, aluminum pedals and auxiliary gauges.

Overall, even though these can be hard to find, they are fun enough and feature-laden enough to consider. There's just a lot of performance, features and unique styling at attractive pricing if you can come across a good one.


Best Price?

Well, in the case of the Tiburon, I'd have to say it's really tough to guarantee a best price strategy because so few are available at any one time, which usually eliminates pitting one seller against another. I guess just keep your eyes peeled for a private seller who needs to unload one for one reason or another.

Another possibility would be to continually checkout Public Auto Auctions in your own geographic area, and perhaps beyond. While there can be a lot of junk vehicles at these auctions, there can also be absolute gems sprinkled in as well. This article reviews what to expect at open-to-the-public car auctions and how to locate them in your own area.

Also ... for those of you who might be interested in a brand new vehicle, if the price was crazy good, here's info on exactly How To Get The Best Price On A New Car, Truck Or SUV. This works just phenomenally well.


Other Pages Of Possible Interest:
Additional Models Of Possible Interest:


Auto Broker Magic
West Palm Beach, Florida
Site Map | Disclosure
© copyright 2007 - 2021, Josh Rosenberg. All Rights Reserved.