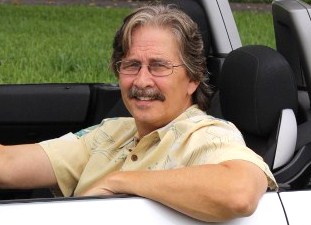 Josh Rosenberg
We don't just talk cars ... we teach how to buy them.

Older Pre-2015 Hyundai Genesis Overview
And How To Buy At The Lowest Price

It's pretty simple ... older Hyundai Genesis models can be an outstanding bargain in the luxury car segment. And don't just take our word for it. Just read reviews all over the internet and they pretty much all fundamentally agree that the Genesis is a great car at a great price. In fact, it won the prestigious 2009 North American Car of the Year award in its inaugural year (this generation has carried through to the 2014 model). It was also well built, giving them a longer life as a viable and economical used car option.

Of course, the "Hyundai" name brand doesn't have the badge recognition and prestige of competitors like Acura, Audi, Cadillac and BMW. But for those who haven't been following the Hyundai reinvention of the past 20 years, this might be a good time to start paying attention and to consider capturing some truly special automotive bargains.

This sedan is right on par with these deservingly-appreciated segment leaders, but offers a superior value for the price. And the good news for second-hand luxury car buyers is that we still see many of these in the used market, many with lower relative mileage because as a luxury car many were very well maintained.

For those interested in considering an older Hyundai Genesis purchase, here's a general overview of the vehicle:

These Genesis models are available in two models which are named based on their engines: 3.8 and 4.6.

Powering the 3.8 is a 3.8 liter V6 engine that produces a robust 290 horsepower and 264 pound-feet of torque. The 4.6 model is equipped with a 4.6 liter V8 with an impressive output of 375 horsepower and 333 lb-ft of torque. Both engines are mated with a six-speed automatic transmission with manual-shift controls.

Even the base 3.8 model is very well-equipped, including standard high-end features such as heated front seats, a leather interior, dual-zone automatic climate control and a 7-speaker audio system with satellite radio and iPod compatibility.

The 4.6 V8 adds additional features such as larger 18 inch alloy wheels, upgraded leather trim (both dash and doors), a wood and leather-trimmed steering wheel, an 8-way power passenger seat, driver memory functions, chrome exterior trim accents, a 6-disc CD changer and a 15-speaker Lexicon audio system.

These models can also be found with optional features such as navigation with real-time traffic (hard-drive-based), front and rear park assist, xenon headlights and Bluetooth connectivity.

Genesis shoppers should also note that adaptive cruise control, an electronic parking brake and a touchscreen navigation system were added as options for 2010. For 2011, the V8 got a power boost to 385-hp, while 2012 saw the introduction of the 5.0 and R-Spec models as well as the debut of the eight-speed automatic transmission (previously was six speeds).

The elegant exterior design of the Genesis demonstrates the lines, cuts and workmanship of a luxury sedan. Inside, the cabin continues this sophisticated ambiance with an attractive upscale design, high quality materials and soft-touch surfaces. There's also generous room for passengers, both front and rear, with comfortable and supportive seating.

On the road, the Hyundai Genesis cruises effortlessly, quietly and extremely smoothly ... nearly oblivious to road bumps and irregularities. There's plently of power and refinement in the V6 that will satisfy most drivers, but it's the 375 horsepower V8 that really shines, and with only a small sacrifice to fuel efficiency. (Gas mileage for the V6 is EPA rated at 18 mpg city and 27 mpg highway, while the V8 comes in at 17 city and 25 highway.)

Bear in mid, however, that the Genesis is engineered with soft suspension tuning to emphasize driving comfort over dynamic athleticism. This is not a "sport sedan". It's a refined and pampering drive that also provides outstanding acceleration.

In addition, in government crash tests, the Hyundai Genesis was awarded perfect five-out-of-five-star ratings for all occupants for both for front and side-impact protection.

With its long list of feature availability, absolutely top-notch material and build quality, and appealing prices, we think the Hyundai Genesis can make a solid choice as n older luxury sedan purchase.


How To Get The Best Price

There are actually several different ways to buy an older used Genesis at the lowest price, and even at wholesale. You can click on the links to each of the following methods to get the specific instructions.

First of all, here's a Lowest Price Used Car Buying Guide that details a super effective method, one that often beats down prices even to wholesale levels. And somewhat related to this, here's another excellent method that identifies Price-Distressed Cars Right On Dealer Lots. These are vehicles they are so desperate to unload they would welcome your wholesale offer.

In addition, you can also try the Public Auto Auctions in your own geographic area. While there can be a lot of junk vehicles at these auctions, there are often absolute gems sprinkled in as well. This article reviews what to expect at open-to-the-public car auctions and how to locate them in your own area.

Also ... for those of you who might be interested in a brand new Genesis, if the price was crazy good, here's info on exactly How To Get The Best Price On A New Genesis. This works just phenomenally well.



Other Pages Of Possible Interest:
Additional Models Of Possible Interest:


Auto Broker Magic
West Palm Beach, Florida
Site Map | Disclosure
© copyright 2011 - 2021, Josh Rosenberg. All Rights Reserved.