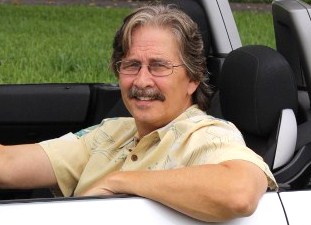 Josh Rosenberg
We don't just talk cars ... we teach how to buy them.

Used Mitsubishi Eclipse Overview And
How To Buy At The Best Price

The Eclipse had been around for over 20 years (from 1989 to 2012) ... a testament to its success as one of America's most popular sport cars at the time. The reason for its long run and wide acceptance can basically be boiled down to a combination of strong design styling, powerful engines, nimble performance and reasonable comfort ... all while maintaining quite affordable prices.

Unfortunately, these models, while fun to drive and fairly inexpensive, are getting harder and harder to find in good condition today. They just haven't aged well generally, although some "good ones" can still be found out there with a careful and geographically expanded search.

Like most vehicles with a long run, the Eclipse had undergone a number of changes to maintain its appeal. Its fourth and last generation debuted with the 2006 model year and continued through the 2012 model. This generation includes four trims: GS, SE, SE-V6 and GT. There were few changes during this run until 2009 when the SE models were dropped.

Under the hood of both the GS and SE is a 2.4 liter 4-cylinder engine rated at 162 horsepower and coupled with either a 5-speed manual transmission or a 4-speed automatic with a sequential Sportronic shift mode (still a lot of fun for those who prefer an automatic).

And Eclipse GT and SE-V6 models come with a powerful 3.8 liter V6, good for 263 horsepower. Used Eclipse GT models can be found with either a 6-speed manual transmission or a 5-speed automatic with a 5-speed Sportronic as an option. They're also equipped with a sport-tuned suspension and 18 inch alloy wheels.

Standard equipment on these used Eclipse models typically include full power accessories, 17 inch alloy wheels, foglights, air conditioning, keyless entry, a 6-speaker MP3 capable CD stereo and split-folding rear seats.

The 2009 model year also saw the addition of stability control to the GT and a mild front end redesign for a somewhat more aggressive look. Some used Eclipse models from these years can also be found with popular options such as a sunroof and a Rockford Fosgate audio system.

For 2011, the Eclipse came with a "blackout" roof and also lowered the suspension about half an inch for a lower center of gravity. Also new was the addition of a rear backup camera and Bluetooth hands free calling to the Sun and Sound package. There was also a GS Sport trim that got the GT model's 18-inch wheels and blackout front end.

In it's final year, the 2012 Eclipse got two fairly minor changes: brake override logic and a clear lip spoiler on the GT trim.

Many used Mitsubishi Eclipse shoppers may also be interested in its third-generation model, produced for the 2000 to 2005 model years. It also offers a hatchback body style, front-wheel drive and four-cylinder or V6 engines. It's also a bit smaller and somewhat less refined than the last generation.

These third-generaton RS and GS Eclipses were powered by a 2.4 liter four-cylinder that produced 154 horsepower. Found under the hood of the Eclipse GT's of these years is a 3.0 liter V6 that pumps out 205 horsepower. All of these models can be found with either a 5-speed manual transmission or a 4-speed automatic.

There were also few changes during these years, although in 2003 a GTS trim was added that had a slightly more powerful V6 (210 horsepower) and some additional equipment.

Also available from this run is the convertible Eclipse Spyder. While the Spyder GS has the same capable engine as the coupe, the big draw for the GT model is its 6-speed manual transmission option with a V6 engine rated at 260 horsepower. These are particularly fun to drive.

The last generation of Mitsubishi Eclipse Spyder convertible debuted for the 2007 model year. Trim levels and powertrains are the same as the hardtop (GS and GT).

The next most recent Spyder generation was offered from 2001 to 2005 (there was no 2006 Spyder). Like the hardtop, this Eclipse was slightly smaller than the more recent model with a few less features. Under the hood of this Spyder GS was a 2.4 liter four-cylinder that produced 147 horsepower. The GT was powered by a 200 horsepower 3.0-liter V6. And both can also be found with the 5-speed manual transmission or 4-speed automatic.

Overall, we think an Eclipse can make a fun and inexpensive choice for those seeking sleek styling and sporty performance. But again, versions still in good condition today with reasonable mileage are pretty few and far between. That said, here's some suggestions to try.


How To Get The Best Price

Here's a Lowest Price Used Car Buying Guide that details a super effective method, one that often beats down prices even to wholesale levels. And somewhat related to this, here's another excellent method that identifies Price-Distressed Cars Right On Dealer Lots. These are vehicles they are so desperate to unload they would welcome your wholesale offer.

In addition, you can also try the Public Car Auctions in your own geographic area. While there can be a lot of junk vehicles at these auctions, there are often absolute gems sprinkled in as well. This article reviews what to expect at open-to-the-public car auctions and how to locate them in your own area.

Also ... for those of you who might be interested in a brand new car, if the price was crazy good, here's info on exactly How To Get The Best Price On New Cars, Trucks And SUVs. This works just phenomenally well.



Other Pages Of Possible Interest:
Additional Models Of Possible Interest:


Auto Broker Magic
West Palm Beach, Florida
Site Map | Disclosure
© copyright 2009-2021, Josh Rosenberg. All Rights Reserved.