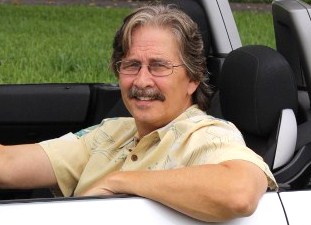 Josh Rosenberg
We don't just talk cars ... we teach how to buy them.

Pontiac Firebird Trans Am Overview

If you're looking for a "nice" Trans Am, you probably already know you have your work cut out for you. They are simply getting harder and harder to find.

With production stopped in 2002, the supply of the good specimens just keeps on shrinking with every passing year. Yet with its reputation as a true muscle car with almost breath-taking performance at a bargain price, the demand for the Firebird Trans Am persists among performance enthusiasts.

And who can blame them? The LS1 Firebirds were among the fastest ever produced. With an all-aluminum 5.7L V8, derived from the Corvette, producing 305 hp (310 after 2000) or 320 hp (325 after 2000) in the WS-6 "Ram Air" version, these Fourth Generation Firebirds are simply a blast to drive (although noisy). Many even believe these engines were purposely underrated by GM and actually produce up to an additional 40 horsepower.

Average quarter-mile times were reported at 13.4 seconds. With the WS-6 performance package, it's pretty much on a level playing field with a Porsche 911, which were priced at about $75,000. And while the Ford Mustang was kicking their behinds in the showroom, on the track a Mustang was left wondering what hit them.

Here's some background information for those who are considering buying one:

The most recent generation of Firebirds (and the ones we see the most at auctions) were produced for the 1993 - 2002 model years. At first, model choices were coupe only in base, Formula and Trans Am trims. Powering the base was a 3.4-liter V6 that produced 160 horsepower, while under the hood of the Trans Am was an LT1 5.7-liter V8 good for 275 horsepower. The choice of transmissions included a 4-speed automatic, a 5-speed manual (V6) and a 6-speed manual (V8).

In 1994, the Firebird convertible was reintroduced and the base Firebird's engine was upgraded in 1995 to a 200-horsepower 3.8-liter V6. For the 1996 model, the Trans Am's V8 was boosted to 285 horses, while Ram Air induction also returned for the V8, increasing output to 305 horsepower.

There was a model refresh for 1998 which added a new front fascia and a more powerful LS-1 5.7-liter V8 engine that upped output to 305 horsepower or 320 hp with Ram Air. Things mostly carried through largely unchanged through the 2002 model aside from some minor trim revisions and a further boost in power to 310 horses for the V8 in 2001.

Pontiac Trans Am shoppers should be mindful that while this car is fast, good looking and priced right, its downside is a fairly basic and unrefined interior. The seats are fairly plain and not completely supportive in all situations, overall roominess is on the tight side for a car this size and there's also a lot of lower-grade plastic trim and inferior feature components. That said, the gauges are large and well-placed and the cargo capacity is surprisingly useful.

Overall, the Firebird Trans Am scores highly for power-performance for the dollar, handling, body styling and cargo room, while its mechanical reliability has also generally been quite good. Negatives include a lower quality cabin, a somewhat small interior and T-tops that can be prone to leaking.

Still, the Trans Am is an iconic American muscle car that simply offers a lot of performance-bang for the buck. And for those who may be interested, while there aren't tons of these waiting to be scooped up, we can make a number of suggestions to help you get a Trans Am at a great price ... if you have some patience.


How To Get The Best Price

There are actually several different ways to buy a used Trans Am at the lowest price, and even at wholesale, although this has gotten a lot more challenging due to the fewer "good" models available at any given time. You can click on the links to each of the following methods to get the specific instructions.

First of all, here's a Lowest Price Used Car Buying Guide that details a super effective method, one that often beats down prices even to wholesale levels. And somewhat related to this, here's another excellent method that identifies Price-Distressed Cars Right On Dealer Lots. These are vehicles they are so desperate to unload they would welcome your wholesale offer.

In addition, you can also try the Public Car Auctions in your own geographic area. While there can be a lot of junk vehicles at these auctions, there are often absolute gems sprinkled in as well. This article reviews what to expect at open-to-the-public car auctions and how to locate them in your own area.

Also ... for those of you who might be interested in a brand new car, if the price was crazy good, here's info on exactly How To Get The Best Price On New Cars, Trucks And SUVs. This works just phenomenally well.



Other Pages Of Possible Interest:
Additional Models Of Possible Interest:



Auto Broker Magic
West Palm Beach, Florida
Site Map | Disclosure
© copyright 20008 - 2021, Josh Rosenberg. All Rights Reserved.