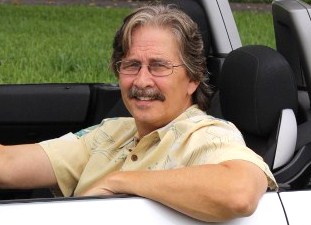 Josh Rosenberg
We don't just talk cars ... we teach how to buy them.

Used Saab Overview And How
To Get The Best Price

In today's very high-priced used car market, many shoppers are now looking for "older" models that have aged well as a way to save significant dollars. Some lower mileage Saabs may just fit the bill and be a viable and more economical option at this time. And well below average annual mileage candidates can still be found out there.

There's always been something rather "unique" about a Saab. It's never quite fit a precise description such as a "luxury" or "family" brand. Whether due to its often distinctive and edgy design, or some of its quirky features such as an ignition between the front seats and swiveling air vents, Saab models have always stood out on their own.

The bottom line? Although discontinued in 2011, Saabs are higher-end models with athletic handling, lively engines and plenty of appealing features ... and all with a clearly different and distinctive look.

That said, it's been a rocky road for Saab, culminating with their bankruptcy in December, 2011 ... making for some risks as well as opportunity.

Here's the pertinent history:

General Motors (GM) purchased half of Saab's automotive division in 1990. During the 90's, GM then revamped the 900 and included a host of leading-edge safety features, such as three rear 3-point seatbelts and rear side-impact protection. And by the end of the decade, the Saab 9-5 was introduced, its first premium four-door sedan, featuring a long list of new technologies such as ventilated seats and Active Head Restraints to prevent whiplash.

General Motors then purchased the other half of Saab in the 2000's. But sales began to fall off even though it held a strong brand position due to its cutting-edge safety technology. The problem was that GM let the models grow stale and more and more dependent on GM parts, platforms and design. Even new models like the 9-2X and the 9-7X were based on platforms from other GM brands.

While the 9-5 didn't get a redesign until the 2011 model year ... too little, too late ... the second-generation 9-3 lost its identifying and unique hatchback body style in favor of a mainstream sedan design. While this was done in an attempt to appeal to more American consumers, in our humble opinion it was one of the most important attributes which set it apart. The result was languishing sales.

More bad news for Saab, this was then followed by the financial crisis and General Motors' bankruptcy, which led to the sale of Saab to Dutch automaker Spyker Cars. Having its own financial difficulties during rough financial times, Spyker arranged a sale to a Chinese automaker. But GM nixed the sale because it didn't want its designs going to China as part of the deal. It was worried about copyright protection in China and feared its engineering would be stolen. And without GM's designs, the Chinese would have to redesign all models, something that didn't make financial sense to them. So, the deal fell through and Saab ended.

On the other hand, although getting older, this actually opened up some opportunities for used Saab enthusiasts here in the States.

While many prospective buyers were initially frightened off because of uncertainties regarding ongoing service issues, the fact is that there are still enough Saabs on the road to merit independent suppliers to make and sell parts and for independent garages to do the servicing.

Another plus for prospective buyers is that resale values dropped, meaning that prices are lower as compared with other alternatives. If you are a used Saab buyer, there are some good deals to be had with careful shopping.

Here's some information on a few of our favorites, followed by shopping pointers on how to get the best price.

Saab 9-3: The 9-3, for example, is a very spacious and comfortable car with a proven safety track record ... not to mention one of the better handling front-wheel-drive cars around. Available as a sedan, two-door convertible or wagon (the SportCombi), all are powered by a small-displacement, turbocharged engine that packs plenty of power, yet still provides respectable gas mileage.

Saab 9-5: And if you want a little more luxury, you can step up to the 9-5. Available as a sedan or wagon, the 9-5 has exceptionally comfortable seats and loads of passenger room. And it's powered by a 2.3 liter turbo four-cylinder engine rated at 260 horsepower. A 5-speed manual transmission is standard on this sport sedan, but an automatic transmission is also available with Sport and Manual modes that provide some very fun driving.

Saab 9-7X: The 9-7X is a luxury SUV that's just loaded with features. Actually, the only real major options are navigation and a rear-seat entertainment system. While built on a GM platform, the 9-7X has distinctive Saab alterations, including its tuned suspension. This is a comfortable and roomy SUV with a smooth ride and good power.

All in all, we think a lower mileage Saab can still make a good choice as a used car purchase for thosing seeking more than the status quo.


How To Get The Best Price

There are actually several different ways to buy a used Saab at the lowest price, and even at wholesale, although this has become more challenging as fewer and fewer lower mileage models are available. You can click on the links to each of the following methods to get the specific instructions.

First of all, here's a Lowest Price Used Car Buying Guide that details a super effective method, one that often beats down prices even to wholesale levels. And somewhat related to this, here's another excellent method that identifies Price-Distressed Cars Right On Dealer Lots. These are vehicles they are so desperate to unload they would welcome your wholesale offer.

In addition, you can also try the Public Car Auctions in your own geographic area. While there can be a lot of junk vehicles at these auctions, there are often absolute gems sprinkled in as well. This article reviews what to expect at open-to-the-public car auctions and how to locate them in your own area.

Also ... for those of you who might be interested in a brand new vehicle, if the price was crazy good, here's info on exactly How To Get The Best Price On A New Car, Truck Or SUV. This works just phenomenally well.



Other Older Model Overviews:

More Older Model Overviews:



Auto Broker Magic
West Palm Beach, Florida
Site Map | Disclosure
Copyright 2009 - 2021, Josh Rosenberg. All Rights Reserved.