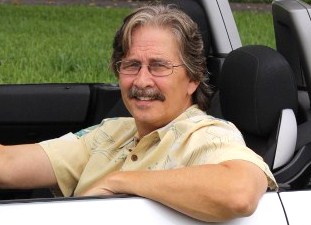 Josh Rosenberg
We don't just talk cars ... we teach how to buy them.

Older, Pre-2013 Toyota Highlander
Overview And Buying Tips

In today's extremely high and overpriced used car market, many shoppers are now looking for "older" models that have aged well as a way to save significant dollars. The Toyota Highlander would certainly qualify as one of these models, making them a viable and more economical option at this time.

We're specifically referring to the 1st and 2nd generation Highlanders, those produced before 2013. That's where the largest savings are. And well below average annual mileage candidates can still be found out there.

We happen to think of the Highlander very favorably as a used SUV. It was introduced in 2001 as one of the first mid-size SUV crossovers, so it's always been on the leading edge.

For those possibly interested in an older Highlander, here's a general overview of this popular SUV:

With it's car-like unibody design, these Highlanders provide better handling, a quieter drive and improved crashworthiness over Toyota's earlier SUV models. It's actually a bit like a large Camry, but with a more elegant interior and additional cargo-carrying abilities.

The 2nd generation Highlander was introduced for the 2008 model year. This is a larger vehicle than its predecessor, adding additional cargo space and passenger room.

This Highlander is available in three trims: base, Sport and Limited. Even the base Highlander is well-equipped including standard features such as full power accessories, air conditioning, 17 inch alloy wheels, privacy glass, a fold-flat third-row seat, a tilt/telescoping steering wheel and a CD stereo with an auxiliary input jack.

The Highlander Sport adds 19 inch wheels and a sport-tuned suspension along with other more upscale features such as a 3.5 inch information display screen, a back-up camera and an in-dash CD changer (with MP3/WMA capability).

The top-of-the-line Highlander Limited comes with a softer suspension and additional upscale features such as leather upholstery, a 10-way power driver seat, power-folding/heated outside mirrors, an auto-dimming inside mirror and dual-zone automatic climate control.

Toyota Highlander models of this generation can be found with either front-wheel or all-wheel drive. Under the hood is a very efficient 3.5 liter V6 that produces 270 horsepower and 248 lb-ft of torque. This engine is mated with a 5-speed automatic transmission. And for the 2009 model year, a four-cylinder Highlander was reintroduced, with a 2.7 liter engine good for 187 horsepower and 186 pound-feet of torque, and coupled with 6-speed automatic transmission.

Front-wheel-drive models have an EPA gas mileage rating of 18 mpg city and 24 mpg highway, while AWD models come in at 17 city and 23 highway. Gas mileage for the four-cylinder Highlander is 20 mpg city and 27 highway.

There's also an available Highlander Hybrid, introduced for 2006, powered by a 208 horsepower 3.3-liter V6 engine with three electric motors. Two of the electric motors are used for propulsion, although they also function as generators when braking. The third motor starts the gas engine and recharges the nickel-metal hydride battery pack.

Combined, the total output is the same 270 horsepower as the regular V6. All-wheel drive is standard on the hybrid, as is a specialized continuously variable transmission (CVT). The EPA-estimated gas mileage for the hybrid is 27 mpg in the city and 25 mpg on the highway. Although these numbers may not look particularly impressive when compared to a more typical hybrid like the Prius, they are quite impressive when compared to other seven-passenger SUVs.

Also available in the used Highlander market is the first-generation, which was introduced for the 2001 model year and produced through 2007. Again consisting of base, Sport and Limited models, it was powered by either a 155 horsepower four-cylinder engine or a 220 horsepower 3.0-liter V6. A 4-speed automatic transmission was standard with either engine.

The V6 was increased to 3.3 liters and 230 horsepower with the 2004 model, and models with the V6 were also given a 5-speed automatic transmission.

Fuel economy was again above average for a midsize SUV, ranging from the four-cylinder's 22 mpg city and 27 mpg highway to the all-wheel-drive V6's 18 and 24, respectively.

Even these base models come with a nice list of standard equipment, including air conditioning, power accessories, a CD player and cruise control. And on 2004 and newer models, stability control, a tire-pressure warning system and the third-row seat were also added.

For additional amenities, the Sport trim comes with a sport-tuned suspension, fog lights, 17 inch alloy wheels, a leather-wrapped steering wheel and shifter, as well as a power driver seat.

The top-level Limited trim adds on such features as dual power front seats, heated mirrors and an upgraded JBL sound system.

Highlander models from either generation can also be found with options such as navigation (on the Limited), leather interiors, an in-dash CD changer and a towing package.

All in all, we believe an older, lower-mileage Highlander is worthy of serious consideration for those who need space, but also value a car-like driving performance, plenty of features and decent gas mileage. And we can make a number of suggestions to help you save when purchasing one.

How To Get The Best Price

There are actually several different ways to buy an older Highlander at the lowest price, and even at wholesale. You can click on the links to each of the following methods to get the specific instructions.

First of all, here's a Lowest Price Used Car Buying Guide that details a super effective method, one that often beats down prices even to wholesale levels. And somewhat related to this, here's another excellent method that identifies Price-Distressed Cars Right On Dealer Lots. These are vehicles they are so desperate to unload they would welcome your wholesale offer.

In addition, you can also try the Public Car Auctions in your own geographic area. While there can be a lot of junk vehicles at these auctions, there are often absolute gems sprinkled in as well. This article reviews what to expect at open-to-the-public car auctions and how to locate them in your own area.

Also ... for those of you who might be interested in a brand new Toyota Highlander, if the price was crazy good, here's info on exactly How To Get The Best Price On A New Highlander. This works just phenomenally well.



Other Vehicles Of Possible Interest:
Additional Models Of Possible Interest:


Auto Broker Magic
West Palm Beach, Florida
Site Map | Disclosure
© copyright 2015 - 2022, Josh Rosenberg. All Rights Reserved.