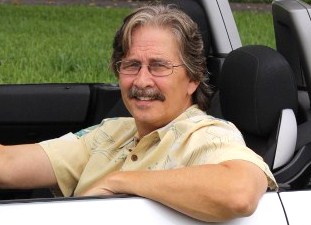 Josh Rosenberg
We don't just talk cars ... we teach how to buy them.

Pre-2015 Toyota Tacoma Overview
And Best Price Buying Advice

In today's extremely overpriced used car market, many shoppers are now looking for "older" models that have aged well as a way to save significant dollars. The Toyota Tacoma is certainly one of these models, making them a viable and definitely more economical option at this time.

The key is to find one with lower mileage, in the 7,000 to 8,000 miles per year range, or even lower. And they are out there to be found with careful shopping.

Potential older model Toyota Tacoma buyers can use this information to help identify which models may be the best fit as well as how to then purchase the vehicle at the best possible price ... and yes, even at wholesale.

We happen to like Tacomas. We think they're a very dependable, durable and versatile truck with good handling, performance and surprising comfort. Not bad on gas mileage either.

We had a number of them here over the years and they continually impressed. We were particularly struck with their construction quality, maneuverability and interior space and comfort. They've also proven to have an above average record for reliability. It's just a solid truck and a mainstay in the midsize pickup segment.

Our customers also reported lower maintenance costs and the ability to carry a lot of miles. Makes sense that these older Tacomas were both an "Editors Most Wanted" and "Consumers" Most Wanted" award winner over at Edmunds.com.

Many body styles: One of the big advantages of the Tacoma is its availability in many body styles and trim levels, thereby meeting the needs of many compact and midsize truck shoppers. Regular, extended cab (Toyota calls it the Access Cab) and crew cab (called the Double Cab) are available along with both short and long cargo bed sizes.

In addition to the base model, there's also a PreRunner and sporty X-Runner model. The PreRunner has the appearance and suspension of a 4-wheel drive, but is not actually a 4WD. And the X-Runner has additional modifications that improve street performance, such as a 6-speed manual transmission, aero lower body trim, low-riding sport suspension, and 18-inch wheels.

And there is an off-road package for the 4WDs for those who need rough and tumble driving abilities.

Power: The Second Generation Tacoma, produced from 2005 through 2014, comes with either a 4-cylinder 2.7 liter or V6 4.0 liter engine and both are quite capable. The 4-cylinder comes with either a 5-speed manual or 4-speed automatic transmission. The V6 offer the choice of a 6-speed manual or 5-speed automatic.

And there were relatively few changes during this run. It should be noted that the 2005 Tacoma had higher engine output numbers than its predecessor, but this was merely a result of a subsequent change in the testing procedure and not in the actual horsepower.

Among more significant changes, stability and traction control, front seat side airbags and side curtain airbags were optional features before the 2009 model, so some of these older Tacomas may not have them. In addition, power door locks and windows were also optional for the first four years of this generation.

The first generation dates back to the Tacoma's introduction in 1995. This Tacoma is smaller but can still be a capable and durable used truck choice when found with lower mileage. These Toyota Tacomas were powered by either one of two offered four-cylinder engines or a 190-horsepower V6. Same as currently, the Tacoma was available in both two-wheel or four-wheel drive with either a 5-speed manual transmission or a 4-speed automatic. Older Tacomas from the '90s were available in either regular-cab or extended-cab (Xtracab) body styles.

The crew-cab (Double Cab) was introduced for the 2001 model year, featuring the largest cabins in the Tacoma lineup and four standard-opening doors. The bed length in the Double cab was reduced, however, to maintain decent on- and off-road maneuverability. A long-bed option for the Double Cab was introduced with the second generation Tacoma.

It should also be noted, in terms of safety, 1997 and later models have a passenger-side airbag and stability control became an available optional feature in 2004.

Our opinion: As a used truck purchase, in our opinion an older, low-mileage Tacoma is still a solid option for those who don't need a large size truck or a V8. You'll likely need to pay a little more for one than the competition, but there is a premium required for a vehicle with this kind of track record.

Lastly, there are actually several different ways to buy a pre-owned Tacoma at the lowest price, and even at wholesale. You can click on the links to each of the following methods to get the specific instructions.

First of all, here's a Lowest Price Used Car Buying Guide that details a very effective method, one that often beats down prices even to wholesale levels. And somewhat related to this, here's another method that identifies Price-Distressed Cars Right On Dealer Lots. These are vehicles they are so desperate to unload they would welcome your wholesale offer.

In addition, you can also try the Public Car Auctions in your own geographic area. While there can be a lot of junk vehicles at these auctions, there are often absolute gems sprinkled in as well. This article reviews what to expect at open-to-the-public car auctions and how to locate them in your own area.

And for those of you who might be interested in a brand new Toyota Tacoma if the price was crazy good, here's info on exactly How To Get The Best Price On A New Truck. This works just phenomenally well.



Other Pages Of Possible Interest:
Additional Models Of Possible Interest:


Auto Broker Magic
West Palm Beach, Florida
Site Map | Disclosure
Copyright 2009 - 2022, Josh Rosenberg. All Rights Reserved.