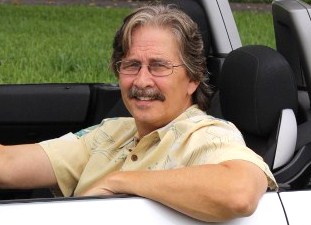 Josh Rosenberg
We don't just talk cars ... we teach how to buy them.

Used Toyota Sienna Buying Guide And
Best Price Strategies

Potential used Toyota Sienna buyers can use this information to help identify which models may be the best fit as well as how to then purchase the vehicle at the best possible price ... and yes, even at wholesale.

In our opinion, the Sienna may well be the best minivan on the market. Aside from all its versatile amenities (in fact, Edmunds.com describes it as "lexus-like luxury"), it's just a superior driving vehicle. It's clearly in another class.

It's extremely smooth and quiet and steers with the lightest of touches. Acceleration is energetic yet it's also valued for fuel economy.

The Sienna has been a leading minivan for some time now and was redesigned for the 2004 model year. This second Sienna generation has been produced through the 2010 model year. The first generation Sienna began with its 1998 debut and ran through the 2003 model. The new generation received refreshed styling, larger dimensions, and additional power.

Also new was the addition of three new available options: head-protecting curtain side airbags, a hideaway 3rd-row seat, and all-wheel drive. Compared to the earlier Siennas, the new ones were longer by 6.5 inches and almost 4 inches wider with a 5.1 inch longer wheelbase.

The number of trim levels offered also grew from three to four, with a new leather-trimmed XLE Limited model joining the CE, LE and XLE. All Siennas come standard with front-wheel drive and some can also be found with the optional all-wheel-drive (except the CE). Incidentally, the AWD package includes run-flat tires.

The new power combination featured a 230 horsepower 3.3 liter V6 engine coupled with a five-speed automatic transmission. For the 2007 through 2010 model years, the Sienna was powered by Toyota's highly-regarded 3.5-liter V6 that produces 266 horsepower.

The shift lever was also moved from the steering column to the lower-center dashboard and all models feature antilock brakes (ABS), a tire-pressure monitor, and a 3500 pound tow package. Limited models also have traction control and antiskid control (available as options in other Sienna models).

Other standard features on all Sienna trims now include remote keyless entry, tilt and telescope steering wheel, power windows for the sliding rear side doors, and both front and rear air conditioning.

Some CE models can be found with the optional power right-side sliding door (standard in other models). Sienna XLE and Limited models come with dual power side doors and the power liftgate. And all models have the removable 2nd-row bucket seats for seven-passenger capacity.

Used Toyota Sienna shoppers should note that the first-generation Sienna was significantly smaller than the second. While it still could accommodate seven passengers, larger families may feel a bit tight due to a nearly 4-inch narrower body and a 5-inch shorter wheelbase. While these are still among the top used minivans available, they also lacked the fold-flat third-row seating popularized by the Honda Odyssey. The Sienna rear seats, however, are easy to maneuver and lightweight enough to be totally removed with little fanfare.

These Siennas offer a smooth performance from their 210-horsepower 3.0-liter V6 engines coupled with a 4-speed automatic transmission. They also earned a solid reputation for above-average reliability. Again, used first-generation Sienna shoppers should note that the right-side power-sliding door didn't debut until 1999. And stability control and front-seat side airbags weren't available options until 2001.

The overall bottom line for the Toyota Sienna is that safety, quality, performance and versatility are all there. Throw in a strong resale value and it's clearly a more than solid choice as a used minivan purchase. And we have a number of suggestions to help you save money when buying one.

Buy at wholesale?

So lastly, there are actually several different ways to buy a used Sienna at the lowest price, and even at wholesale.

First of all, here's a lowest price used car buying guide that details a very effective method, one that often beats down prices even to wholesale levels. And somewhat related to this, here's another method that identifies price-distressed cars right on dealer lots. These are vehicles they are so desperate to unload they would welcome your wholesale offer.

In addition, you can also try the public car auctions in your own geographic area. While there can be a lot of junk vehicles at these auctions, there are often absolute gems sprinkled in as well. This article reviews what to expect at open-to-the-public car auctions and how to locate them in your own area.

And for those of you who might be interested in a brand new Sienna if the price was crazy good, here's info on exactly how to get the best price on any new car. This works just phenomenally well.



Other Pages Of Possible Interest:

Additional Models Of Possible Interest:




Auto Broker Magic
West Palm Beach, Florida
Site Map | Disclosure
© copyright 2015, Josh Rosenberg. All Rights Reserved.