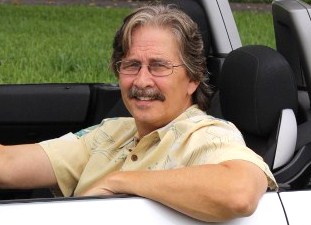 Josh Rosenberg
We don't just talk cars ... we teach how to buy them.

2009 Chrysler 300
Features And Prices


(See Also: "The Ultimate New Car Negotiation Secret")

The 2009 Chrysler 300 again makes a strong case for itself for those who favor a powerful, full-size sedan with rear-wheel drive or all-wheel drive. The 2009 300 also offers a spacious cabin, plenty of luxury features, impressive driving performance and an available long-wheelbase model.

With its debut in 2005, the 300 immediately became a huge boost to Chrysler's struggle to get out of the #3 U.S automaker cellar. With its Mercedes genes, distinctive design, and available V8 power, the 300's accolades were well-deserved.

This year's Chrysler 300 maintains the tradition, and goes still further by adding a number of new enhancements and features. Horsepower and torque have been increased in the 5.7 liter 300C by adding variable valve timing for better performance. Also, all-wheel-drive versions are now equipped with a new active transfer case that disconnects the front axle for improved fuel economy and performance.

In addition, for those seeking a softer and smoother ride, a new comfort-tuned suspension has been introduced. On the other hand, driving enthusiasts may opt for the new Chrysler 300C Heritage that's equipped with the Dodge Charger R/T Daytona's sport-tuned steering and suspension. The SRT8 model has also received a new grille, revised suspension tuning and more standard features.

The 2009 Chrysler 300 is a full-size sedan offered in five trims: LX, Touring, Limited, 300C and SRT8. With the exception of the LX and SRT8 models, they're also available in all-wheel-drive form.

Standard Features And Options:

Standard features on the already well-equipped base LX model include 17 inch alloy wheels, full power accessories, eight-way power driver seat, cruise control, air conditioning, a tilt and telescoping steering column, 60/40-split rear seat, and a four-speaker stereo with CD/MP3 player and an auxiliary audio jack.

The 300 Touring comes with a larger V6 engine, foglamps, automatic headlamps, leather upholstery, leather-trimmed steering wheel and shift knob, dual-zone automatic climate control, and satellite radio. There's also an optional Comfort/Convenience Group that includes heated front seats, power adjustable pedals, auto up/down front power windows, and a power passenger seat.

The 300 Limited adds 18 inch wheels, a comfort-tuned suspension, trip computer, the Comfort/Convenience Group, steering wheel audio controls, and a six-speaker touchscreen-control stereo with a 6-disc CD changer and 30 GB hard drive for digital music storage.

The all-wheel drive versions of the Touring and Limited also come with a larger fuel tank, a five-speed automatic transmission, upgraded brakes, and 18 inch wheels (on the Touring).

The 300C adds a V8 engine, remote start, upgraded leather upholstery, rain-sensing wipers, power-folding and auto-dimming heated exterior mirrors, driver memory, a universal garage opener, a power-adjustable steering column, and "Tortoiseshell" interior trim.

The Protection Group is an optional package available on all trims except the LX, and includes front side airbags, side curtain airbags, an auto-dimming rearview mirror, and Bluetooth phone connectivity with iPod integration. This package also includes rear parking assist on the 300C.

Also available for the Limited and 300C are a rear entertainment system with Sirius Satellite TV and a voice-activated navigation system with real-time traffic.

The Luxury Group for the 300C includes HID headlamps, adaptive cruise control, and heated rear seats. There's also a 300C Heritage package that adds 20 inch wheels, as well as the same suspension, shocks and performance-tuned steering used on the Dodge Charger R/T Daytona. A number of the above luxury features are also part of this package. For those looking for a sunroof, it's optional on all models except the LX.

Also available is the unique Walter P. Chrysler Executive Series long-wheelbase package for the Touring and 300C. It increases rear legroom by adding 6 inches to the standard wheelbase. Also part of this package is both the Comfort/Convenience and Protection Groups, plus the rear entertainment system, uconnect GPS and uconnect Tunes. On the 300C model, this package also includes the Luxury Group and an eight-speaker surround sound system.

The 300 SRT8 comes equipped very similar to the 300C Heritage, but adds a more powerful V8 engine, special stability control calibration, Brembo performance brakes, unique exterior accents, a sunroof and a rear spoiler.

Engines, Powertrain And Gas Mileage:

The base 2009 Chrysler 300 LX is rear-wheel drive only and is powered by a 2.7 liter V6 that generates 178 horsepower and 190 pound-feet of torque. The standard transmission is a four-speed automatic. The EPA estimated gas mileage for this model is 18 mpg city and 26 mpg on the highway.

Both the Touring and Limited come with rear-wheel drive (all-wheel drive is an option) and are powered by a 3.5 liter V6 that produces 250 horsepower and 250 lb-ft of torque. The gas mileage for this engine is 17 mpg city and 24 highway. Fuel economy for the AWD is 15 mpg city and 22 highway. The rear-wheel drive 3.5 liter 300 models come standard with a four-speed automatic transmission. All-wheel drive versions get a five-speed automatic.

The Chrysler 300C is equipped with a 5.7 liter V8 that delivers 359 horsepower and 389 lb-ft of torque. The gas mileage for this model is 15 mpg city and 23 mpg highway for both rear or all-wheel drive versions. A five-speed automatic transmission is standard.

The 300 SRT8 sports a standard five speed automatic transmission and a 6.1 liter V8 that produces 425 horsepower and 420 lb-ft of torque. Gas mileage for the SRT8 is 13 city and 18 highway.

Safety:

Antilock brakes, traction control and stability control are standard on all but the LX. Front seat side airbags are optional on all models and side curtain airbags are standard on the SRT8 and optional on all others.

In government crash tests, the 2009 Chrysler 300 earned a perfect five stars for both driver and passenger protection in frontal impacts. When equipped with the front side and full-length curtain airbags, the 300 earned five stars for passenger protection and four stars for the driver.

Drive:

The Chrysler 300 has led the revival of rear-wheel drive dynamics that was so common in the U.S. several decades ago. But based in a large part on its of Mercedes-Benz technology and underpinnings, the 2009 300 is a far more impressive and agile handler than rear-drives of the past.

For those looking for a high comfort factor and smooth cruising, the Limited and 300C's new comfort suspension tuning should be appealing. And the new 300C Heritage package, with its tighter suspension and big hemi engine, adds a lot of power and performance for driving enthusiasts.

Price:

2009 Chrysler 300 Sedan:

LX, RWD, 2.7L V6: listed retail price: $26,665, invoice price: $24,794

Touring, RWD, 2.7L V6: listed retail price: $26,915, invoice price: $25,168
Touring, RWD, 3.5L V6: listed retail price: $29,935, invoice price: $27,916
Touring, AWD, 3.5L V6: listed retail price: $32,100, invoice price: $29,886

Limited, RWD, 3.5L V6: listed retail price: $34,720, invoice price: $32,270
Limited, AWD, 3.5L V6: listed retail price: $37,025, invoice price: $34,368

C HEMI, RWD, 5.7L V8: listed retail price: $37,135, invoice price: $34,468
C, AWD, 5.7L V8: listed retail price: $39,175, invoice price: $36,324

SRT-8, RWD, 6.1L V8: listed retail price: $44,160, invoice price: $40,861

Other Models Of Possible Interest:

Used Chrysler 300
2011 Chrysler 300
2010 Chrysler 300
2011 Chrysler 200
2011 Chrysler Town And Country
2009 Chrysler Sebring
Used Chrysler PT Cruiser


Additional Pages Of Possible Interest:

Used Chrysler Sebring
2010 Dodge Challenger
Used Dodge Challenger
Used Dodge Ram
2009 Dodge Caliber
2009 Dodge Grand Caravan



Auto Broker Magic
West Palm Beach, Florida
eMail Auto Broker Magic | Site Map
© copyright 2009 - 2021, Josh Rosenberg. All Rights Reserved.