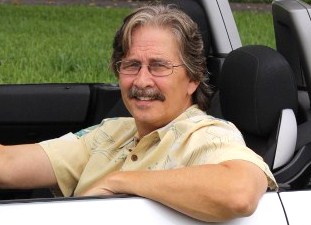 Josh Rosenberg
2010 Dodge Challenger
Features and Pricing




Related: How To Always Get The Lowest Price On A New Challenger




With its iconic looks, strong performing R/T and SRT8 models, comfortable ride, interior roominess and ample cargo capacity, the 2010 Dodge Challenger provides a more upscale overall driving experience than is usually expected in the "muscle car" segment. True, it may not quite measure up performance-wise to some of its traditional rivals, but its no slouch either, while also offering perhaps the most comfortable overall drive.

The Challenger's platform still incorporates some of the Mercedes-Benz suspension components shared during their partnership years with Daimler. It's also the same platform shared with the full-size Dodge Charger and Chrysler 300 sedans. And when compared to the Ford Mustang and Chevy Camaro, the Challenger's strong points include its spacious rear passenger room and its smoother and quieter cabin.

While the Challenger's interior styling may be a bit subdued, modern conveniences such as Bluetooth, navigation and iPod connectivity are available. But when it comes to its down-and-dirty retro exterior design, it is arguably unmatched. And when equipped with either of the optional V8 engines, the Challenger is still capable of providing plenty of thrills.

New for 2010, the Challenger SE is now offered with a 5-speed automatic transmission and stability control as standard. Later in the model year, a new Super Track Pack option which improves handling will be available. In addition, two new traditional Challenger colors have been added: Detonator Yellow and Plum Crazy.

Trims, Standard Features And Options:

The 2010 Dodge Challenger is classified as a large sport coupe and accommodates up to five passengers. There are three available trims associated with the three engine choices: base SE, R/T and SRT8.

Standard features for the already well-equipped Challenger SE include full power accessories, air conditioning, an 8-way power driver seat, 17 inch alloy wheels, a tilt/telescoping steering wheel, a 60/40-split-folding rear seat and a 4-speaker stereo system with a CD/MP3 player and an auxiliary audio jack.

Moving up to the Challenger R/T adds a larger engine, sport-tuned suspension and steering, 18 inch alloy wheels, interior ambient lighting, foglights, a leather-wrapped steering wheel and shift knob, and several exterior enhancements.

The Challenger SRT8 comes with the largest engine plus a still sportier steering and suspension, a limited-slip rear differential, Brembo brakes, 20 inch alloy wheels, black hood stripes, dual hood scoops, 20 inch alloy wheels, leather upholstery, cruise control, heated front seats, front sport seats, automatic xenon headlights, keyless ignition, heated side mirrors, an auto dimming rearview mirror, Bluetooth, a premium sound system and a performance meter with an acceleration, braking and lateral G-force display. Many of these upgraded features are available options on the lower trims.

There's also an optional multimedia system that includes hard-drive-based navigation, digital music storage and Bluetooth. Also optional on the SRT8 is a 13-speaker premium sound system with a 6-disc CD changer, iPod integration and satellite radio. And depending on the model, other options include a sunroof, digital music storage and high-performance summer tires.

The optional Track Pack for the R/T includes a 6-speed manual gearbox, a limited-slip rear differential, a recalibrated performance steering system, hill start assist and pedal accents. Coming later is a Super Track Pack that is expected to include all of the regular Track Pack's equipment plus performance brake pads, a larger rear stabilizer bar, a revised stability control calibration and high performance tires. Many retro-themed Mopar accessories are also available.

Engines, Powertrain And Gas Mileage:

Powering the Challenger SE is a 3.5-liter V6 engine that produces 250 horsepower and 250 pound-feet of torque. It's coupled with a 5-speed automatic transmission (replacing last year's 4-speed).

Under the hood of the Challenger R/T is a 5.7-liter V8 that's good for a robust 372 horsepower and 400 lb-ft of torque. It's mated with either a standard 5-speed automatic or an optional 6-speed manual transmission. With the manual transmission, the R/T's output gets a boost to 376 horsepower and 410 lb-ft.

Powering the high-performance SRT8 is a 6.1-liter V8 engine that generates a hefty 425 horsepower and 420 lb-ft of torque, offered with the same transmission choices as the R/T.

In performance tests, the R/T was timed from a standstill to 60 mph in a quick 5.9 seconds, while the SRT8 did it in just 5.3. While these are indeed very fast times, they lag the Mustang GT and Camaro SS by several tenths.

The EPA-estimated gas mileage for the V6 SE comes in at 17 mpg city and 25 mpg on the highway. The gas mileage rating for the R/T is actually similar, coming in at 16 mpg city and 25 mpg highway with the automatic, while the manual is rated 1 mpg less overall. The fuel economy for the SRT8 stands at 14 and 22, respectively.

Safety:

Standard safety features for all 2010 Dodge Challenger models include stability control and side curtain airbags. In addition, antilock disc brakes (ABS) with brake assist are standard on the R/T and SRT8 models, and are optional on the SE.

The 2010 Challenger aced its government crash tests, earning perfect five-out-of-five-star-ratings for frontal and side-impact protection in all categories.

Interior:

While there are some styling cues from the historic Challenger, such as the distinctive shifter knobs and large beveled dashboard, the overall cabin design is attractive yet subdued. There's really nothing particularly special about it, as opposed to its head turning exterior. Still, there's lots of soft-touch surfaces and the materials quality is quite satisfactory. And there's plenty of available feature goodies for those who want to fancy things up a bit.

The strength of the Challenger's interior is its roominess. Most Challengers have wide and flat front seats that are especially comfortable on long trips, although they do no provide a lot of lateral support. The leather and faux suede sport seats in the SRT8 have better bolstering, however.

Space in the back seat is surprisingly accommodating for two adults, with ample headroom and above average legroom. The rearseat also comes with a split-folding back as well as a fold-down armrest. The Challenger's trunk space is also impressive for this segment, coming in at a very useful 16.2 cubic feet.

Drive:

While the road manners of the 2010 Dodge Challenger are impressive in their own right, it will always be compared to those of the Mustang and Camaro, which are somewhat superior. While the R/T does a great job in soaking up roadbumps and rough spots, its soft suspension and tall sidewalls assure that this sacrifices some handling. Even the SRT8, while certainly impressive, can't quite match the Mustang GT's steering feel and agility on curvy roads.

But as a city driver or cruising down the highway, the Challenger is sure to please. The cabin is incredibly quiet at highway speeds and the ride's smoothness makes longer distance treks a breeze.

How To Get The Lowest Price:

Best Negotiating Tactic: Well, there's definitely a 'best way' when it comes to new car buying. If you want to get the best bottomline, out-the-door price you need to know exactly who to talk to at the dealership, how to make the contact and how to make this person eager to quickly drop prices as low as possible to get your sale.

Here's the details on exactly how to get the best price on a new Dodge Challenger ... or any other car.

Also, For 'Used' Car Buyers ...

Those of you in the market for a used car may want to check out this article about how to buy a used car at the lowest price. It details a super effective buying method, one that often beats down prices to wholesale levels.

And somewhat related to this, here's another excellent method that identifies Price-Distressed Cars Right On Dealer Lots. These are vehicles they are so desperate to unload they would welcome your wholesale offer.

In addition, you can also try Bank Repo And Government Car Auctions in your own geographic area. While there can be a lot of junk vehicles at these auctions, there are often absolute gems sprinkled in as well. This article reviews what to expect at open-to-the-public car auctions and how to locate them in your own area.

Prices:

2010 Dodge Challenger:

SE, RWD: list price: $22,945, invoice price: $22,334
R/T, RWD: list price: $30,860, invoice price: $29,617
SRT8, RWD: list price: $41,230, invoice price: $39,156


Other Models Of Possible Interest:

Used Dodge Challenger
Used Dodge Charger
Used Dodge Caliber
Dodge Charger 2011
Used Dodge Ram


Additional Models Of Possible Interest:

Used Dodge Dakota
Used Chevy Camaro
2011 Chrysler Town And Country
Used Chrysler Sebring
2011 Chrysler 300



Auto Broker Magic
West Palm Beach, Florida
Site Map | Disclosure
© copyright 2010 - 2015, Josh Rosenberg. All Rights Reserved.