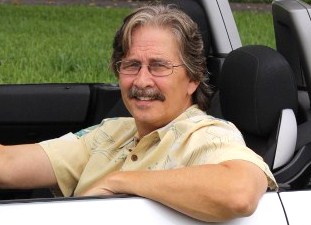 Josh Rosenberg
2010 Ford Mustang
Features And Prices




Related: How To Buy A New Mustang Below Invoice




The updated 2010 Ford Mustang is a bit of a tale of two cars. The new GT V8 offers just tremendous performance value for the dollar. The new V6 model, however, while certainly attractive with the new exterior styling and a much needed interior upgrade, lags in performance and remains a bit outdated.

This isn't to say V6 models should be avoided. They just don't perform as a traditional "muscle car" and the interior quality, while improved, still doesn't quite measure up to similarly priced rivals. While V6 models are "decent cars" overall, and certainly earn extra points for looking good, it's the Mustang GT V8 model that really shines and is likely the best performance-oriented vehicle starting under $30,000 on the planet.

New for 2010 is a refreshed design, both interior and exterior, as well as standard stability control, bigger wheels and a power boost for the V8 GT. Handling has also been improved for both models, while the GT in particularly now gets the suspension tuning from the discontinued Bullitt edition. There's also an optional GT TrackPack that even further tunes the Mustang GT's suspension for still better performance. Ford's voice-activated Sync multimedia integration system has also now been made available for the Mustang.

Trims, Standard Features And Options:

The 2010 Mustang is offered in coupe or convertible forms, each with four trims: V6, V6 Premium, GT and GT Premium.

The base Mustang V6 is already fairly well equipped with standard features that include full power accessories, cruise control, air conditioning, keyless entry, 17 inch alloy wheels and a CD stereo system with an auxiliary audio jack.

The V6 Premium adds the Sync multimedia system, a 6-way power driver seat with lumbar adjustment, leather upholstery, a leather-wrapped steering wheel, color-adjustable gauges, upgraded interior trim and a Shaker 500 audio system with a 6-disc CD changer.

Standard features on the V8-powered GT include everything from the base V6 plus foglamps, dual exhaust tips, 18 inch alloy wheels, a rear spoiler and a limited-slip rear differential. The GT Premium comes with the GT's features, all of the V6 Premium's equipment and a different set of 18 inch wheels.

Optional features for the base Mustang V6 include an anti-theft system as well as an exterior appearance package. There are a number of available packages for the V6 Premium including the Comfort Package (heated front seats, power passenger seat and auto-dimming rearview mirror), the Pony Package (a number of exterior design upgrades), and the Electronics Package (a voice-activated navigation system and automatic climate control).

Other offered optional features include a glass roof, remote start, a tonneau cover for the convertibles, xenon headlamps and a back-up camera (if you have the Electronics Package). In addition, the GT has a 3.73 Rear Axle Package that adds a more performance-oriented 3.73:1 axle ratio, a recalibrated stability control system and upgraded front brakes.

The top-of-the-line GT Premium can be outfitted with all V6 Premium and GT options plus a 3.55 rear axle, various 18 and 19 inch wheel choices and a still more powerful Shaker 1000 audio system (not offered with the Electronics Package). Lastly, the TrackPack for GT models adds the 3.73:1 axle package, 19 inch summer tires and a number of suspension adjustments for improved handling.

Engines, Powertrain And Gas Mileage:

The 2010 Ford Mustang is a rear-wheel drive vehicle that comes with either the standard 5-speed manual transmission or the optional 5-speed automatic. Powering the Mustang V6 is a 4.0 liter V6 engine good for 210 horsepower and 240 lb-ft of torque. Under the hood of the Mustang GT is a 4.6 liter V8 that pumps out 315 horsepower and 325 lb-ft of torque. The GT can go from a standstill to 60 mph in a very fast 5.2 seconds, while the V6 can cover this sprint in a respectable 6.6 seconds.

Even with its power advantage, the GT's EPA gas mileage numbers do not fall sharply as compared to the V6, coming in at 15 mpg city and 22 mpg on the highway with the automatic and 15 city and 23 highway with the manual. Gas mileage ratings for the V6 models are 16 mpg city and 24 mpg highway with the automatic and 17 city and 26 highway with the manual.

Safety:

Standard safety features on all Mustang models include antilock four-wheel disc brakes (ABS), stability control and front-seat side airbags.

Although not yet tested at the time of this writing, in government crash tests the 2009 Mustang was awarded perfect five-star-ratings for front-impact protection and side-impact protection of front passengers. The convertible earned five stars for rear side-impact protection, while the coupe earned four.

Interior:

The 2010 Mustang's interior still maintains its signature retro design and there's been a fairly significant upgrade in materials quality. The overall design is attractive, user-friendly and certainly a welcomed step up from previous interiors. The available Sync system, with its innovative voice-integration for music and Bluetooth functions, is also a well-received addition.

Seating is comfortable and supportive for the most part, particularly in the GT's front seats with their extra side-bolstering. While offering seating for four, it should be kept in mind that the rear seats for both the coupe and convertible are a bit tight for average-size adults. The trunk's storage room is adequate, however, coming in at 12.3 cubic feet in the coupe and 9.7 cubes in the convertible.

Drive:

While the acceleration in the V6 is respectable, the performance in the Mustang GT is much more enjoyable, and nearly as fuel efficient. It's hard to think of a comparable engine in this price range with the same kind of pull, or sound.

This Mustang continues to provide a generally comfortable drive with fairly responsive handling while still employing its more cost-efficient solid-axle rear suspension, especially in the GT. And for driving-enthusiasts looking for that extra sharpness, the TrackPack makes a good choice.

How To Get The Lowest Price:

Best Negotiating Tactic: Well, there's definitely a 'best way' when it comes to new car buying. If you want to get the best bottomline, out-the-door price you need to know exactly who to talk to at the dealership, how to make the contact and how to make this person eager to quickly drop prices as low as possible to get your sale.

Here's the details on exactly how to get the best price on a new Ford Mustang ... or any other car.

Also, For 'Used' Car Buyers ...

Those of you in the market for a used car may want to check out this article about how to buy a used car at the lowest price. It details a super effective buying method, one that often beats down prices to wholesale levels.

And somewhat related to this, here's another excellent method that identifies Price-Distressed Cars Right On Dealer Lots. These are vehicles they are so desperate to unload they would welcome your wholesale offer.

In addition, you can also try Bank Repo And Government Car Auctions in your own geographic area. While there can be a lot of junk vehicles at these auctions, there are often absolute gems sprinkled in as well. This article reviews what to expect at open-to-the-public car auctions and how to locate them in your own area.

Prices:

2010 Ford Mustang:

V6 Coupe: listed retail: $21,395, invoice price: $19,906
V6 Premium Coupe: listed retail: $24,395, invoice price: $22,606

GT Coupe: listed retail: $28,395, invoice price: $26,206
Premium GT Coupe: listed retail: $31,395, invoice price: $28,906

V6 Convertible: listed retail: $26,395, invoice price: $24,406
V6 Premium Convertible: listed retail: $29,395, invoice price: $27,106

GT Convertible: listed retail: $33,395, invoice price: $30,706
GT Premium Convertible: listed retail: $36,395, invoice price: $33,406


Other New And Used Models Of Possible Interest:

Pre-owned Ford Mustang Overview
2013 Ford Mustang Overview
2012 Ford Mustang Review
2011 Ford Mustang Review
2011 Ford Taurus SHO Information
2011 Ford Fusion Review


Additional Models Of Possible Interest:

Review: 2011 Ford Focus
Pre-owned Ford Fusion Guide
Pre-owned Ford Focus Overview
Pre-owned Ford Taurus Info
2011 Ford Fiesta Overview



Auto Broker Magic
West Palm Beach, Florida
Site Map | Disclosure
© copyright 2010 - 2015, Josh Rosenberg. All Rights Reserved.