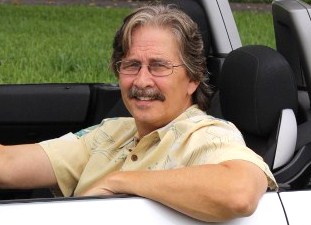 Josh Rosenberg
We don't just talk cars ... we teach how to buy them.

Older Pre-2015 Ford Mustang Overview
And How To Pay The Lowest Price

Have to say we really like older Mustangs. We like the way they look. We like they way they drive. We like the way they sound. And we think they're a lot of car for the money.

And we're far from alone on this. J.D. Power gives these Mustangs it's top rating score of 5 for Style, Body And Interior Quality, and Performance. It's also a nearly annual winner of Edmunds.com's "Editors Most Wanted" and/or "Consumers Most Wanted" awards. It's also a Cars.com "Best Bet" award winner, just to name a few of a long list of independent accolades.

When you think of a Mustang, you think of its classic looks, its refined handling, the GT's V-8 power (how about 0 - 60 in 4.9 seconds?), its "blast-to-drive" manual transmission and the V-8's classic exhaust note.

We're mostly interested in the fourth-generation (1999 - 2004) and fifth-generation (2005-2014) Mustangs here.

The fourth-generation Mustangs offered an excellent mix of fun, performance and affordablility, and are very likely the best of the Fox-body-based Mustangs (produced since the 1970's and ending in 2004). On the negative side, however, would be an aged platform which resulted in some unrefined handling issues along with some lower-grade interior materials.

During this production run, Base, Deluxe and Premium models came with a V6 engine, while the GT Deluxe, GT Premium and Mach 1 were equipped with a V8. Convertible models came in Deluxe and Premium regular and GT versions. Typical standard features on the base model included full power accessories, air-conditioning, 16-inch wheels and a CD player. The Deluxe trim added cruise control, a power driver seat and a spoiler (on the coupes), while the GT Deluxe added an upgraded suspension, a limited-slip differential, sport seats and 17-inch wheels.

The Premium models went on to add a leather interior and an upgraded audio system with a CD changer, while The Mach 1, which was limited in production, included a shaker hood with a ram-air scoop, unique alloy wheels, a lowered and revised sport suspension, upgraded brakes, special alloy wheels and unique interior and exterior trim accents.

Used Mustang shoppers should also note that some Premium models can be found with the 40th Anniversary Package which featured either a red, black or white exterior, unique Arizona Beige wheels, embroidered floor mats, a more-insulated top on convertibles and brushed aluminum pedals (it dropped the rear spoiler on coupes).

Our favorite in this group would be the GT with its very healthy 260-horsepower V8. But if you're interested in something both faster and more unique, you may want to consider the limited edition Mach 1 with its 305-horsepower V8 ... or the supercharged SVT Cobra with a 390-horsepower V8.

Both of these were produced in 2003 and 2004 and can be a bit challenging to find, although a little patience can be well worth it.

With the coming of the fifth generation in 2005, "value" remained one of the Mustang's key draws. And the redesign brought back images of the old Mustang styles of the 60's.

This completely redesigned Mustang adopted an all-new chassis following 25 years of the Fox-body platform. This run was marked by significantly improved ride quality and more precise handling while it still employed a fairly basic solid-axle rear suspension and rear-wheel drive. On the downside, the interior's materials quality remained subpar.

For those who find the standard Mustang coupe or convertible too tame ( it came with a not parrticularly impressive 4.0-liter V6 generating 210 horsepower and 240 lb-ft of torque), for roughly 5 to 6 grand more you can opt for the GT convertible or coupe with its 300-horsepower 4.6-liter V8 with 320 lb-ft. Of course, there's now also the Shelby GT500 (brought back in the 2007 model year) with its supercharged 500-horsepower 5.4-liter V8.

The model lineup started off with V6 Deluxe, V6 Premium, GT Deluxe and GT Premium trims. Standard features on the base V6 Deluxe included full power accessories, air-conditioning, a CD player, keyless entry, 16-inch alloy wheels and cruise control, while the V6 Premium added a power driver seat, upgraded wheels, a 500-watt Shaker 500 audio system and a leather interior on convertible models.

The GT Deluxe added on to the V6 Deluxe's features with sport seats, 17-inch alloy wheels, antilock brakes, 17-inch alloy wheels, a leather-wrapped steering wheel and dual front power seats, while the GT Premium added to the V6 Premium's features with the leather upholstery and the Shaker 500 audio system.

Some of the more significant updates during this production run included the addition of navigation, satellite radio and an auxiliary audio jack for the 2007 model year. 2008 saw side airbags become standard as well as the introduction of the Mustang Bullitt with its firmer suspension tunings, a 315-horsepower V8, high-performance brakes and 18-inch wheels. For 2009, satellite radio became standard and a glass roof became optional.

There were also some significant revisions made in the 2010 model year. This version, while still strongly related to its predecessor, included improved handling, a higher-quality cabin, a more aggressive-looking design, standard stability control and new available features such as a rearview camera and Ford's Sync system.

In 2010, powering the new Mustang was either the previous 210-horsepower 4.0-liter V6 or an updated 315-horsepower 4.6-liter V8. These engines were changed for 2011 when the current 305-horsepower 3.7-liter V6 and 412-horsepower 5.0-liter V8 debuted. 2011 also saw the Mustang get bigger brakes, a revised suspension and a firmer structure for the GT convertible, making 2011 and newer Mustangs the preferable tenth-generation choice.

Changes for 2012 included the reintroduction of the iconic and high-performance Boss 302 model with a 444-horsepower V8, while the GT now offered adjustable power steering settings.

Standard equipment on the base V6 include such features as full power accessories, air-conditioning, 17-inch alloy wheels, air-conditioning and an audio system with a CD player and auxiliary audio jack. The V6 Premium goes on to add a power driver seat, a leather interior, Sync and an upgraded audio system with an iPod/USB interface and satellite radio.

The base GT comes much like the V6, but adds the V8 engine, a rear spoiler, adjustable steering effort, 18-inch alloys and automatic headlights, while the GT Premium mirrors the V6 Premium's equipment. These models can also be found with optional features such as Recaro seats and a Track Pack for manual-transmission GT models that includes a limited-slip Torsen differential, a 3.73 rear axle ratio and performance brake pads.

The performance-oriented Boss 302 is coupe only. In addition to the more powerful V8 engine, it also comes standard with Brembo brakes, adjustable shock absorbers, quad exhaust tips, a 3.73:1 rear-axle ratio, 19-inch wheels, alloy pedals, unique exterior trim and aerodynamic features, special interior trim, a suede-wrapped steering wheel, cloth seats and the base stereo system.

There's also a limited-edition Boss 302 Laguna Seca model that comes with a stiffer suspension, race-compound tires, still more aerodynamic enhancements, the Recaro seats, the Torsen differential, special gauges and the elimination of the rear seat.

Overall, with 4 decades of success behind it, yes, we think the Mustang is an excellent muscle car choice for those looking for more out of a car than just "transportation".

And we can make some suggestions to help you save when buying one.


How To Buy At The Best Price

There are actually several different ways to buy an older used Mustang at the lowest price, and even at wholesale. You can click on the links to each of the following methods to get the specific instructions.

First of all, here's a Lowest Price Used Car Buying Guide that details a super effective method, one that often beats down prices even to wholesale levels. And somewhat related to this, here's another excellent method that identifies Price-Distressed Cars Right On Dealer Lots. These are vehicles they are so desperate to unload they would welcome your wholesale offer.

In addition, you can also try the Public Car Auctions in your own geographic area. While there can be a lot of junk vehicles at these auctions, there are often absolute gems sprinkled in as well. This article reviews what to expect at open-to-the-public car auctions and how to locate them in your own area.

Also ... for those of you who might be interested in a brand new Mustang, if the price was crazy good, here's info on exactly How To Get The Best Price On A New Mustang. This works just phenomenally well.



Other Pages Of Possible Interest:

Additional Models Of Possible Interest:


Auto Broker Magic
West Palm Beach, Florida
Site Map | Disclosure
Copyright 2009 - 2021, Josh Rosenberg. All Rights Reserved.