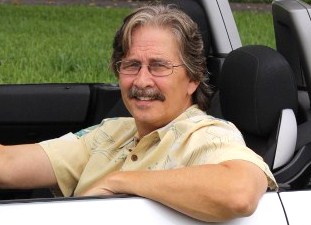 Josh Rosenberg
We don't just talk cars ... we teach how to buy them.

2011 Ford Fiesta Features
Review And Pricing


(See Also: How To Get The Best New Ford Fiesta Deal)




The 2011 Ford Fiesta is finally here in America. It's been available in Europe for years now, providing a highly regarded, well-built, fun-to-drive and fuel efficient subcompact. As gasoline prices rose here and shoppers sought smaller and more economical cars, there were not many choices for American-made vehicles among the top rated vehicles. This has all changed now as the new Fiesta has zoomed to the top of its class.

The 2011 Fiesta offers car buyers an affordable sedan or hatchback with an engaging drive, an appealing cabin, solid construction, outstanding gas mileage and access to a number of high-end luxury features not typically found in an economy car.

While the Honda Fit has been the reigning class leader up until now, the new Fiesta has upped the ante for those who value a sportier driving experience, thanks to its lively engine, responsive steering and agile chassis. The Fiesta demonstrates that when it comes to a small, practical and inexpensive car, one no longer has to be restricted to a boring drive.

Even with its sporty handling, the Fiesta still mangages a smooth and compliant ride as well as a quiet cabin when cruising down the highway. In addition, available features such as keyless ignition and Ford's renowned Sync system (voice-controlled audio, cell phone and other functions) are unexpected features in this segment.

Not all is perfect for the 2011 Fiesta, however. It lags solid picks such as the Honda Fit and Kia Soul when it comes to cargo capacity and rear passenger room. While the Fiesta provides useful storage, these other vehicles would be better suited for those with larger transporting needs.

Trims, Standard Features And Options:

The 2011 Ford Fiesta is available in four-door sedan and hatchback body styles. The sedan is offered in three trims (S, SE, and SEL), while the hatchback has two (SE and SES).

The Fiesta S sedan is the sparsely-equipped base model with standard features that include power mirrors, a capless fuel filter, a 60/40 split-folding rear seat, 15-inch steel wheels, a tilt/telescoping steering wheel and a 4-speaker AM/FM audio system with a USB port and an auxiliary input jack. The SE sedan then adds power door locks, power windows, metallic cabin trim and a CD player.

Standard features added on the SEL sedan include 16-inch premium-painted wheels, an upgraded 6-speaker audio system, satellite radio, a rear spoiler, ambient lighting, LED parking lights, an auto-dimming rearview mirror and the Sync multimedia voice-command system (now also includes turn-by-turn navigation).

The Fiesta SE hatchback is outfitted similar to the SE sedan but also gets a rear spoiler and rear window wiper. The SES hatchback gets the same equipment as the SEL sedan, plus the rear wiper.

There are several option packages that add upper trim features to lower trims. And optional features for the upper trims include keyless ignition/entry and heated leather seats. Other optional features, depending on the model, include a sunroof, additional paint colors and 17-inch alloy wheels.

There's also a Super Fuel Economy package that uses aerodynamic modifications such as underbody panels and a blocked-out lower grille, along with lightweight wheels and special tires to still further improve fuel mileage.

Incidentally, here's an infographic on the 12 automakers who've been giving the best new car deals off MSRP (includes Ford).

Engines, Powertrain And Gas Mileage:

Powering the 2011 Ford Fiesta is a peppy 1.6-liter inline-4 that produces 120 horsepower and 112 pound-feet of torque. It's paired with either a standard 5-speed manual transmission or an optional 6-speed automatic. The automatic is technically an automated dual-clutch manual transmission that allows for faster gearchanges than a traditional torque converter-based automatic. It does not come with a manual-shift feature, unfortunately.

The 2011 Fiesta currently spends less time at the gas pump than any other vehicle in its class. The EPA-estimated gas mileage for an automatic Fiesta comes in at an outstanding 29 mpg city and 40 mpg on the highway. The manual is rated only slightly lower at 28 mpg city and 37 mpg highway. The Fiesta's 40 mpg highway rating is 4 mpg more than the Toyota Yaris and 5 mpg better than the Honda Fit.

This best-in-segment fuel efficiency is due to a number of fuel-saving technologies not typically found in this price range. The Fiesta's a new Duratec® engine with Twin Independent Variable Camshaft Timing (Ti-VCT) features an aggressive deceleration fuel shutoff as well as an engine accessory drive system that reduces the energy necessary to power the air conditioning and alternator.

Additionally, the Fiesta's 6-speed automatic PowerShift transmission combines the fuel advantages of a manual with the driving convenience of an automatic. Toss in the electric power-assisted steering and some aerodynamic design factors and the Fiesta puts up some impressive efficiency numbers.

Safety:

Standard safety features on the new Fiesta are also impressive for the segment and include antilock disc brakes (ABS), traction control, stability control, front-seat side airbags and side curtain airbags.

Government crash testing had not yet been completed at the time of this writing. However, Ford engineers say they expect the highest ratings of five stars due to the Fiesta's assortment of airbags and its body structure designed for strength and rigidity.

Interior:

Ford has sometimes been criticized for its use of cheaper interior materials and an abundance of hard plastic in some of its vehicles. Not so with the Fiesta. Again, with its distinctive styling, solid build quality, soft-touch dash and metallic trim, the Fiesta sports a cabin with a far more premium look and feel than is expected in an economy car. The layout is attractive and well-conceived while the instruments and gauges are easy to read and user-friendly. Particularly impressive is Ford's Sync system (standard in the top trims) which also includes a navigation system. The available keyless entry and ignition system is another more upscale and unexpected feature.

Seating is comfortable and supportive, however taller rear passengers may find the accommodations a bit tight on longer trips. And while the sedan's 12.8 cubic feet of trunk capacity is about average for the class, the Fiesta hatchback's seats do not fold completely flat, allowing for a total of 26 cubic feet, small when compared to the Honda Fit's 57 cubic feet the Kia Soul's 53.

Drive:

Even with a myriad of appealing attributes, the 2011 Ford Fiesta is at its best when demonstrating its both capable and comfortable road manners ... clearly the best drive in its class. From its precise and well-weighted steering, to its energetic engine, to its sophisticated suspension tuning, the Ford Fiesta is equally adept in around-town tight cornering as well as cruising at highway speed. Even with its excellent handling, the Fiesta handles the bumps and rough spots with little fanfare, providing an overall ride quality that is surprisingly smooth and quiet.

It's hard to notice that the Fiesta's acceleration is about average because its performance in stop-and-go traffic and highway merging is so effortless and engaging. The Fiesta's eager four-cylinder engine is quick to rev, providing ample torque down low while remaining silky-smooth when pushed to the redline. The manual is easy to shift and precise while the available 6-speed automated dual-clutch automatic is yet another unexpected feature in this segment.

How To Get The Lowest Price:

Best Negotiating Tactic: Well, there's definitely a 'best way' when it comes to new car buying. If you want to get the best bottomline, out-the-door price you need to know exactly who to talk to at the dealership, how to make the contact and how to make this person eager to quickly drop prices as low as possible to get your sale.

Here's the details on exactly how to get the best price on a new Ford Fiesta ... or any other car.

Also, For 'Used' Car Buyers ...

Those of you in the market for a used car may want to check out this article about how to buy a used car at the lowest price. It details a super effective buying method, one that often beats down prices to wholesale levels.

And somewhat related to this, here's another excellent method that identifies Price-Distressed Cars Right On Dealer Lots. These are vehicles they are so desperate to unload they would welcome your wholesale offer.

In addition, you can also try Public Bank And Government Car Auctions in your own geographic area. While there can be a lot of junk vehicles at these auctions, there are often absolute gems sprinkled in as well. This article reviews what to expect at open-to-the-public car auctions and how to locate them in your own area.

Prices:

2011 Ford Fiesta Sedan:

S, man/auto: list price: $13,320, invoice price: $12,886
SE, man/auto: list price: $14,320, invoice price: $13,826
SEL, man/auto: list price: $16,320, invoice price: $15,706


2011 Ford Fiesta Hatchback:

SE, man/auto: list price: $15,120, invoice price: $14,578
SES, man/auto: list price: $17,120, invoice price: $16,457

Other New And Used Models Of Possible Interest:

2013 Ford Focus Review + Invoice Price
2011 Ford Fusion Invoice Price And Features
2011 Ford Flex Features And Invoice
Used Ford Escape Model Info & Wholesale Strategies
Used Ford Taurus Model Info & Wholesale Strategies


Additional Models Of Possible Interest:

2011 Ford Taurus Overview And Invoice Price
Ford Focus 2011 Features And Invoice Prices
Used Ford Focus Model Info & Wholesale Strategies
Used Ford Fusion Model Info & Wholesale Strategies
2011 Ford Escape Invoice And Feature Review



Auto Broker Magic
West Palm Beach, Florida
Site Map | Disclosure
© copyright 2011 - 2015, Josh Rosenberg. All Rights Reserved.