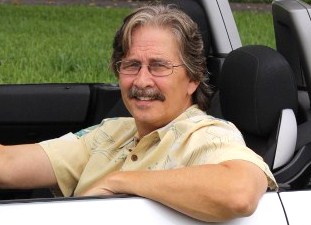 Josh Rosenberg
We don't just talk cars ... we teach how to buy them.

2011 Ford Mustang Overview


(See Also: "The Ultimate New Mustang Negotiation Secret")




Wow ... the "pony" part of the 2011 Ford Mustang has been totally revitalized with new and more powerful V6 and V8 engines ... and all we can say is, "wow". Combined with last year's cabin upgrade, the new Mustang is much improved indeed. Toss in it's performance value for the dollar, excellent crash test scores, and the available Ford Sync system, and the new Mustang is simply the best muscle car on the road.

There seems to be a new philosophy at Ford, evidenced in impressive new models like the Fusion and Flex, that has targeted both improved driving performance as well as quality. After last year's interior upgrade, the 2011 objective was to take on the Mustang's powertrain weakness. And it certainly has succeeded.

The 2011 Mustang is the recipient of all-new engines, including a 305 horsepower V6 and a 412 horsepower V8, as well as new 6-speed manual and automatic transmissions. Other new changes include a revised suspension tuning, bigger brakes, electric power steering (was hydraulic), blind-spot mirrors, added body bracing for the GT convertible, additional noise insulation and Ford's MyKey system (allows driving restrictions to be set up for young drivers).

Having had the same V6 since the '90s, the new 3.7-liter V6 now has all-aluminum construction, variable valve timing and dual overhead camshafts ... enough to deliver just 10 ponies less than last year's V8. The torque is also up to 280 pound-feet, an increase of 40 lb-ft. Still a rear-wheel drive, the new 6-speed transmissions provide better fuel economy, enabling the new Mustang V6 to get an impressive EPA gas mileage rating of 31 mpg on the highway.

Not to be outdone, the V8's displacement was boosted to 5.0 liters. It also has dual overhead cams and four valves per cylinder. Top production is an extremely robust 412 horsepower and 390 lb-ft of torque.

Mustang shoppers may also want to consider alternatives such as the Chevy Camaro with its great styling or the Dodge Challenger. But for overall muscle, looks, features and performance, in our opinion, the 2011 Mustang should take the top pony car of the year award ... and a few others.

Trims, Standard Features And Options:

The 2011 Ford Mustang is offered in coupe and convertible body styles in a choice of four trims: V6, V6 Premium, GT and GT Premium.

Standard features on the base V6 include full power accessories, air conditioning, keyless entry, cruise control, blind-spot mirrors, 17-inch alloy wheels, a limited-slip rear differential and a CD stereo system with an auxiliary audio jack.

The V6 Premium then adds a leather interior, a power driver seat, upgraded 17-inch wheels, Ford's Sync system, a Shaker 500 audio system, a leather-wrapped steering wheel, color-adjustable gauges and upgraded interior trim accents.

The V8-powered GT comes with all of the base V6's features plus a rear spoiler, 18-inch alloy wheels and foglights, while the GT Premium is basically the same as the GT but adds the V6 Premium's equipment plus a different set of 18-inch wheels.

Available optional features for the base Mustang V6 include an alarm system and an exterior appearance package. Options for the V6 Premium are much more plentiful in addition to those available on the base model. The Pony package and Mustang Club of America Special Edition both offer exterior styling enhancements, the Comfort package offers heated front seats, a power passenger seat and an auto-dimming rearview mirror, while the Electronics package adds a voice-activated navigation system and automatic climate control.

Coming later in the model year for the V6 versions is a Performance package that adds 19-inch wheels with summer tires, the suspension and brakes from the GT and a recalibrated stability control system. V6 stand-alone options include a performance 3.31:1 rear-axle ratio, remote start, a glass roof, xenon headlamps, a back-up camera (requires the Electronics package) and a tonneau cover for convertible models.

Options for the V8 Mustang GT include the Brembo Brake package which adds more powerful brakes, the recalibrated stability control system and 19-inch wheels with summer tires. There's also two available performance axles: 3.55:1 and 3.73:1.

The GT Premium has all of the V6 Premium's and GT's options plus a large choice of various 18-inch and 19-inch wheels, a more powerful Shaker 1000 audio system (not available with the Electronics package) and a California Special package which consists of additional exterior styling choices.

Incidentally, if you are seriously thinking about buying one of these models, click here to see the proven method for getting the absolute lowest price on a new Mustang.

Engines, Powertrain And Gas Mileage:

Powering the Mustang V6 is the new 3.7-liter engine that's good for 305 horsepower and 280 lb-ft of torque. Under the hood of the Mustang GT is the new 5.0-liter V8 that delivers 412 horsepower and 390 lb-ft of torque. The standard transmission for both engines is a 6-speed manual, while a 6-speed automatic is optional. In performance tests, the GT was timed from a standstill to 60 mph in a very quick 4.8 seconds.

The EPA-estimated gas mileage for the new Mustang is surprisingly decent as well, with the automatic Mustang V6 coupe coming in at 19 mpg city and 31 mpg highway. The manual transmission V6 is rated just slightly lower at 19 and 29, respectively. The automatic V8 GT is rated at a very respectable 18 mpg city and 25 highway, while the manual comes in at 17 city and 26 highway.

Safety:

Standard safety features on all 2011 Mustangs include antilock four-wheel disc brakes, stability control, front-seat side airbags, blind-spot mirrors and Ford's MyKey system.

In government crash testing, both the 2011 Ford Mustang coupe and convertible were awarded perfect five-star ratings across the board for occupant protection in all frontal and side-impact collision categories.

Interior:

The Mustang's interior still possesses its retro design, but thanks to last year's upgrades, it's material quality has been significantly improved. The overall look is attractive and modern while the instruments and gauge displays are easy to see and user-friendly. Of course, it's certainly not a luxury vehicle, but the improvements were much needed and will likely be noticed and appreciated by just about everyone.

The seating is comfortable and supportive, however, average-size adults will likely be cramped in the rear seats, especially for longer trips. And even though the steering wheel doesn't telescope, most drivers will still find the seating room adequate. Fairly typical of a two-door, trunk capacity is not a highlight, although it comes in at a useful 12.3 cubic feet in the coupe and 9.7 cubes in the convertible.

The optional Sync system is a highly regarded addition for those who can swing it in their budget thanks to its very useful voice-integration technology for music and Bluetooth functions.

Drive:

This is where the Mustang shines brightest. Both new engines have virtually revitalized the 2011 Mustang's driving performance. The V6 no longer disappoints and is now quite quick in its own right, especially when outfitted with the smooth-shifting 6-speed manual. And even the 6-speed automatic is able to keep things lively while improving fuel economy.

But it's the 5.0-liter V8 that's truly capable of providing the thrills right up to its 7,000-rpm limit. And what a sound doing it as well.

With its retuned suspension, the 2011 Mustang is nimble yet controlled, particularly in GT form. And the new electric-assist power steering is another performance booster, feeling responsive and precise.

Prices:

2011 Ford Mustang Coupe:

V6 Coupe: list price: $22,145, invoice price: $21,079
V6 Premium Coupe: list price: $25,845, invoice price: $23,965

GT Coupe: list price: $29,645, invoice price: $27,385
Premium GT Coupe: list price: $32,845, invoice price: $30,265


2011 Ford Mustang Convertible:

V6 Convertible: list price: $27,145, invoice price: $25,678
V6 Premium Convertible: list price: $30,845, invoice price: $28,465

GT Convertible: list price: $34,645, invoice price: $31,885
GT Premium Convertible: list price: $37,845, invoice price: $34,765


Related Resources:

How To Buy A New Mustang At The Best Price

It's totally unnecessary to pay retail prices on new cars, especially given the current economic environment. Here's the super easy and effective method for paying the least for a new car.

Other Models Of Possible Interest:

Used Ford Mustang Overview & Best Price Strategies
2013 Ford Mustang Positives, Negatives, Invoice Prices
2012 Ford Mustang Invoice Prices And Features
2011 Ford Fiesta Pricing And Feature Review
Review: 2012 Ford Focus Invoice Pricing And Features
2011 Ford Escape Features And Prices Review


Additional Models Of Possible Interest:

Ford Taurus 2011 Invoice And Features Overview
2011 Ford Focus Features Review And Prices
Used Ford Taurus Overview & Best Price Strategies
Used Ford Fusion Overview & Best Price Strategies
Used Ford Focus Overview & Best Price Strategies
2011 Ford Fusion Features And Invoice Info



Auto Broker Magic
West Palm Beach, Florida
Site Map | Disclosure
© copyright 2011 - 2015, Josh Rosenberg. All Rights Reserved.