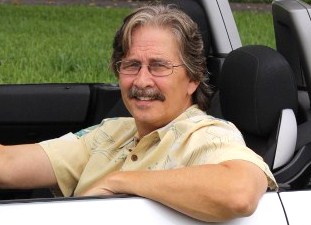 Josh Rosenberg
We don't just talk cars ... we teach how to buy them.

2010 Toyota Corolla Features
Review And Prices


(See Also: How To Get The Best Deal On A New Toyota Corolla)




The 2010 Toyota Corolla is very likely to be one of the year's best-selling vehicles, again. Why? Primarily because it's an economy car that has built a tremendous reputation for dependability over decades.

Next, toss in a compliant ride with little road noise, good fuel economy (particularly with the smaller base engine) and affordable pricing, and you've got a vehicle with wide consumer appeal.

Even with its popular 1.8 liter engine that provides a nice balance of fuel economy and ride comfort, the Corolla also offers a more powerful 2.4 liter four-cylinder that produces 158 horsepower for those looking for a bit more oomph. It's available on the Corolla XRS which also has quicker steering, larger wheels and a front strut tower brace, all for improved handling.

Standard Features And Options:

The 2010 Toyota Corolla is classified as a small economy sedan and is offered in five trim choices: base, LE, S, XLE and XRS.

Standard features on the base Corolla include 15 inch steel wheels, air conditioning, power mirrors, a tilt/telescoping steering wheel, and an MP3/WMA-capable CD stereo with an auxiliary audio jack.

The LE model adds power windows, power locks, and body-color exterior mirrors.

On the Corolla S model, the LE's upgrades are extra-cost options, but additional standard features include 16 inch steel wheels, sport seats, foglights, underbody spoilers, a leather-wrapped steering wheel and two more stereo speakers.

The XLE model, while also equipped with the 16 inch wheels and the upgraded stereo, also adds keyless entry, variable intermittent wipers, a sliding center armrest, electroluminescent gauges, and wood-grain interior trim.

The XRS drops several of the XLE's features, but adds the larger engine, 17 inch alloy wheels, sport-tuned suspension and steering, cruise control, chrome interior accents, and a rear deck spoiler.

Heated mirrors and cruise control are also available as an option on all models (cruise control is standard on the XLE). S, XLE and XRS models can also be equipped with options that include a sunroof, upgraded JBL sound system (with satellite radio and Bluetooth connectivity), and navigation with real-time traffic. In addition, leather upholstery is optional on both the S and XRS trims.

Engines, Powertrain And Gas Mileage:

Powering all Corollas except the XRS is 1.8 liter four-cylinder engine that produces 132 horsepower and 128 pound-feet of torque. The standard transmission for this front-wheel drive sedan is a five-speed manual, while a four-speed automatic is optional. A 1.8 liter Corolla with the automatic transmission goes from a standstill to 60 mph in a respectable-for-its-class 10.1 seconds.

The XRS is powered by the 2.4 liter engine that generates 158 horsepower and 162 lb-ft of torque. As in the other models, a five-speed manual is standard, but this one has an optional five-speed automatic. The manual has a 0 to 60 mph time of 9.1 seconds.

The EPA estimated gas mileage for a 1.8 liter Corolla with the manual transmission is a very strong 26 mpg city and 35 mpg on the highway. The automatic is even slightly better coming in at 27 mpg city. As you might expect, the fuel economy for the larger engine decreases, coming in at 22 mpg city and 30 highway with either transmission.

Safety:

Standard safety features on all Corolla models include antilock brakes (ABS), stability control, front-seat side airbags, full-length side curtain airbags and active front head restraints. The XRS has four-wheel disc brakes while the others have rear drums.

The 2010 Corolla also has solid, if not perfect, government crash test results. The Corolla received four out of five stars for its protection of occupants in frontal impacts. In side impact tests, the Corolla earned a perfect five stars for front occupants and four stars for rear passengers.

Interior:

The interior of the 2010 Corolla is attractive, comfortable and user-friendly. And new for 2010 is a telescoping steering wheel which helps free up space for taller drivers. Rear space is adequate for adults and plenty for children. Trunk space is about average at 12.3 cubic feet, but its unusually large opening is convenient. There's also a double glovebox that increases storage room up front. Overall, materials quality is about average for its class.

Drive:

The Corolla's capable 1.8 liter engine produces decent acceleration and very good fuel economy. This is a car that's great for commuting as its softer suspension keeps its efficient performance comfortable and its solid build quality keeps the road and wind noise at a minimum, even on the highway.

While certainly not a true performance-oriented car, the XRS model adds a little more road pizzaz for those who don't mind sacrificing some fuel efficiency.

How To Get The Lowest Price:

Best Negotiating Tactic: Well, there's definitely a 'best way' when it comes to new car buying. If you want to get the best bottomline, out-the-door price you need to know exactly who to talk to at the dealership, how to make the contact and how to make this person eager to quickly drop prices as low as possible to get your sale.

Here's the details on exactly how to get the best price on a new Toyota Corolla ... or any other car.

Also, For 'Used' Car Buyers ...

Those of you in the market for a used car may want to check out this article about how to buy a used car at the lowest price. It details a super effective buying method, one that often beats down prices to wholesale levels.

And somewhat related to this, here's another excellent method that identifies Price-Distressed Cars Right On Dealer Lots. These are vehicles they are so desperate to unload they would welcome your wholesale offer.

In addition, you can also try Bank Repossession And Government Auto Auction Opportunities in your own geographic area. While there can be a lot of junk vehicles at these auctions, there are often absolute gems sprinkled in as well. This article reviews what to expect at open-to-the-public car auctions and how to locate them in your own area.

Price:

2010 Toyota Corolla Sedan:

Base, manual: listed retail price: $15,350, invoice price: $14,352
Base, auto: listed retail price: $16,150, invoice price: $15,100

S, manual: listed retail price: $16,420, invoice price: $15,023
S, auto: listed retail price: $17,250, invoice price: $15,783

LE, auto: listed retail price: $16,750, invoice price: $15,326

XLE, auto: listed retail price: $17,650, invoice price: $16,149

XRS, manual: listed retail price: $18,860, invoice price: $17,256
XRS, auto: listed retail price: $20,050, invoice price: $18,345

Other Models Of Possible Interest:

Used Toyota Corolla Overview & Best Price Guide
2013 Toyota Corolla Positives + Negatives
2011 Toyota Corolla Features And Invoice Price
2010 Toyota Camry Invoice Prices And Features
2010 Toyota Yaris Invoice Price And Features
2010 Toyota Prius Hybrid Features And Prices
Toyota Prius Used Model Overview & Wholesale Sources


Additional Pages Of Possible Interest:

Used Toyota Yaris Overview & Buying Guide
2011 Toyota Avalon Feature And Price Review
Used Toyota Avalon Info & Wholesale Auction Sources
Used Toyota Camry Wholesale Strategies
Used Toyota Matrix Info & Best Buy Tips
Used Toyota Model Overview & Buying Advice


Auto Broker Magic
West Palm Beach, Florida
Site Map | Disclosure
© copyright 2009 - 2015, Josh Rosenberg. All Rights Reserved.