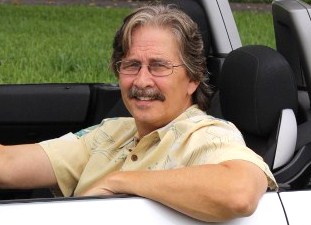 Josh Rosenberg
We don't just talk cars ... we teach how to buy them.

2010 Volkswagen Golf
Features And Prices




Related: How To Buy A New Golf At The Lowest Price

While the 2010 Volkswagen Golf certainly doesn't come cheap in the compact car segment, its impressive driving dynamics, stylish looks, high quality cabin, versatile hatchback design and available diesel engine make its higher price well worth it.

Redesigned for 2010 with an updated and higher quality interior as well as a sharp exterior design refresh, the "Golf" is back, having dropped the "Rabbit" moniker of the last few years. But the biggest news is likely the addition of the Jetta's excellent "TDI" turbodiesel four-cylinder engine to supplement the standard 2.5 liter five cylinder. The TDI is offered with either a 6-speed manual transmission or a dual-clutch automated manual (DSG). The bottom line is a fiesty 236 pound-feet of torque while earning a combined gas mileage rating of 34 mpg.

Trims, Standard Features And Options:

The 2010 VW Golf is offered as either a base 2.5L or TDI, both in two and four-doors choices.

Standard features on the base Golf include full power accessories, 8-way manually adjustable front sport seats, cruise control, air conditioning, 15 inch steel wheels, heated exterior mirrors, a tilt/telescoping steering wheel, a trip computer, a 60/40-split-folding rear seat and an 8-speaker CD/MP3 audio system with an auxiliary audio jack.

In addition to the turbodiesel engine, the Golf TDI adds a sport-tuned suspension, foglights, 17 inch alloy wheels, Bluetooth and a touchscreen sound system with a 6-disc CD changer, satellite radio and an iPod interface.

Available optional features include a sunroof, Bluetooth for base models, heated front seats and rear side airbags on four-door models. In addition, options for the TDI also include navigation with digital music storage, xenon headlamps and a premium audio system.

Engines, Powertrain And Gas Mileage:

Powering the base model is a 2.5 liter five-cylinder engine that generates a robust 170 horsepower and 177 pound-feet of torque. It's paired with either a standard 5-speed manual transmission or an optional 6-speed automatic. Base Golf models in California-emissions states have been classified as partial-zero-emissions vehicles (PZEV).

Under the hood of the 2010 Golf TDI is the 2.0 liter four-cylinder turbodiesel that's good for 140 horsepower and a healthy 236 lb-ft of torque. It's equipped with either a 6-speed manual transmission or Volkswagen's optional 6-speed dual-clutch automated manual (DSG). Essentially, the DSG works like an automatic but with manual control.

The EPA-estimated gas mileage for an automatic Golf is a solid 23 mpg city and 30 mpg on the highway. Manual-transmission models come in at 22 mpg city and 30 highway. The Golf TDI is EPA-rated at an impressive 30 mpg city and 41 on the highway, while TDIs with DSG get highway mileage of 42 mpg.

Safety:

Standard safety features on all 2010 VW Golfs include stability control, antilock disc brakes (ABS), front-seat side airbags and full-length head curtain airbags. In addition, rear-seat side airbags are an available option on four-door models.

In government crash testing, the four-door Golf with the optional rear side airbags was given five out of five stars for side-impact protection and four stars for frontal-impact protection.

Interior:

When it comes to the Golf's interior, it's simply the best available in the compact hatchback segment. It's attractive, well-designed and user-friendly. The overall look and feel is one of premium design, solid construction and high-grade materials.

The 8-way-adjustable front seats are a big plus for this class, even though manual, and the two-door Golfs come with easily-slideable front seats for better rear-seat access. That said, if additional passengers are fairly regularly expected, the four-door would be a much better choice. Even so, since both body styles have the same wheelbase, the overall interior space is similar.

Drive:

The drive of the 2010 Golf is also tops in its class. This vehicle is both quick and capable for an overall confident handling experience. Even while downright dynamic on those back twisty roads, the Golf is still remarkably quiet when cruising down the highway, evidence of its composure at all speeds. While the gas-powered Golf is both quick-off-the-line and refined, the turbodiesel is an appealing alternative due to its combination of strong torque at low speeds and outstanding fuel economy.

How To Get The Lowest Price:

Best Negotiating Tactic: Well, there's definitely a 'best way' when it comes to new car buying. If you want to get the best bottomline, out-the-door price you need to know exactly who to talk to at the dealership, how to make the contact and how to make this person eager to quickly drop prices as low as possible to get your sale.

Here's the details on exactly how to get the best price on a new Volkswagen Golf ... or any other car.

Also, For 'Used' Car Buyers ...

Those of you in the market for a used car may want to check out this article about how to buy a used car at the lowest price. It details a super effective buying method, one that often beats down prices to wholesale levels.

And somewhat related to this, here's another excellent method that identifies Price-Distressed Cars Right On Dealer Lots. These are vehicles they are so desperate to unload they would welcome your wholesale offer.

In addition, you can also try Bank Repo Cars And Government Auto Auction Possibilities in your own geographic area. While there can be a lot of junk vehicles at these auctions, there are often absolute gems sprinkled in as well. This article reviews what to expect at open-to-the-public car auctions and how to locate them in your own area.

Prices:

2010 Volkswagen Golf Hatchback Two-Door:

2.5L, manual: list price: $17,620, invoice price: $16,830
2.5L, auto: list price: $18,720, invoice price: $17,929
TDI, manual: list price: $22,155, invoice price: $22,122
TDI, DSG manual: list price: $23,255, invoice price: $22,221


2010 Volkswagen Golf Hatchback Four-Door:

2.5L, auto: list price: $19,335, invoice price: $18,512
TDI, manual: list price: $22,760, invoice price: $21,695
TDI, DSG manual: list price: $23,860, invoice price: $22,794


Other Models Of Possible Interest:

Pre-owned Volkswagen Model Overview & Best Price Strategies
2011 VW Golf 2.5L And TDI Review
2012 Volkswagen Passat Review
2011 VW Jetta And TDI Review
2011 Volkswagen CC Review
Volkswagen Tiguan 2011 Review


Additional Models Of Possible Interest:

Volkswagen Jetta 2010 Review
2010 Volkswagen CC Review
Review: 2010 Volkswagen Passat
Used VW Jetta Overview & Wholesale Sources
Pre-owned Volkswagen Beetle Info & Best Buy Advice
Used VW Passat Overview & Buying Guide



Auto Broker Magic
West Palm Beach, Florida
Site Map | Disclosure
© copyright 2010 - 2021, Josh Rosenberg. All Rights Reserved.