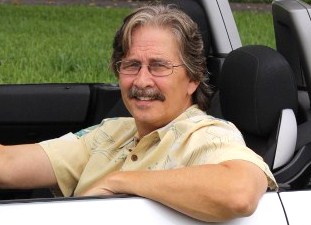 Josh Rosenberg
We don't just talk cars ... we teach how to buy them.

2011 BMW 3-Series Overview


(See Also:) How To Always Get The Best Price On A New 3-Series)

The 2011 BMW 3-Series is once again the likely top entry-level luxury sedan available. Just some of the reasons why include its superior combination of ride comfort and handling, its strong and smooth powertrains, its refined and well-built cabin, its respectable fuel economy and its wide choice of body styles. Nor does it hurt that there's also an elegant hardtop convertible model as well as one with a diesel engine.

Appealing model choices abound, starting with narrowing your choice between sedan, coupe, wagon or convertible. Then there are outstanding engine choices that include two turbocharged six-cylinder's, a high-torgue diesel and an impressive "regular" six-cylinder. Next, there are all sorts of add-on goodies with something for just about everyone.

No other entry-level luxury model has yet been able to match the BMW's renowned balance of dynamic handling with top-notch driving comfort. Usually, one offsets the other to at least some degree. With the 3-Series, they're both at a premium level. Even without an upgrade, the base suspension setup is better than most of the competition, while the Sport package adds the kind of cornering abilities typically found in sports cars without adding any of the associated ride roughness. This balance of performance and comfort is really the key to the 3-Series' longstanding popularity.

And new for the 2011 model year are restyled 3-Series coupe and convertible models as well as a new and still more sport-oriented 335is model. What's more, all 335i models get an all-new engine. While its output remains the same, it now features a single twin-scroll turbocharger (replacing dual single-scroll turbochargers) and combines with direct injection to increase fuel efficiency. It's so improved, in fact, that it gets even better gas mileage than the 328i.

That said, however, the old twin-turbo inline-6 can still be found in the new 335is models. With an overboost function that can briefly boost torque up to 370 lb-ft, these sport-tuned models bridge the performance gap between the 335i and M3 with a 0-60 mph time likely to come in around 5 seconds.

In terms of competition, while the 3-Series may stand at the overall top of its class, it doesn't necessarily provide the most features or equipment for the dollar. Some of the worthy rivals possibly deserving consideration include the Acura TL, the Audi A4, the Audi S4, the Cadillac CTS, the Infiniti G37, the Lincoln MKZ and the Mercedes-Benz C-Class.

Trims, Standard Features And Options:

The 2011 BMW 3-Series is offered in sedan, coupe, wagon and hardtop convertible versions. The base model 328i comes with rear-wheel-drive, while the sedan, coupe and wagon are also offered with all-wheel-drive (xDrive). In 335i models, all except the wagon come with rear-wheel-drive, while the coupe and sedan are also available in xDrive form. In addition, the coupe and convertible are offered as sporty 335is models available in RWD only, as is the diesel sedan 3-Series 335d. This can seem a bit complicated and is perhaps more understandable in the model price list following the article.

Standard features on 328i models include full power accessories, automatic climate control, heated side mirrors, leatherette (premium vinyl) upholstery, rain-sensing wipers, foglamps, automatic headlights, 16-inch wheels and a 10-speaker audio system with HD radio, a CD player and an auxiliary audio jack. The 328i coupe adds a sport-tuned suspension and the convertible adds a power hardtop, power front seats, driver memory functions and an upgraded sound system. Both the coupe and convertible also come with adaptive xenon headlights and 17-inch wheels.

The 335i and 335d models come with power front seats, driver memory, a sunroof (not on the convertible), adaptive xenon headlights (on the sedan and wagon) and 17-inch wheels. Added to the 335is coupe and convertible is a sport-tuned suspension, the more powerful engine, sport seats, a sport steering wheel, 18-inch wheels and a special body kit.

There's also a number of optional packages. In terms of comfort and "pampering" upgrades, the Premium package includes leather upholstery, heat-reflective leather in the convertible, Bluetooth, auto-dimming mirrors, BMW Assist telematics and, on 328i models, power seats with driver memory and a sunroof. The Cold Weather package includes heated front seats, fold-down rear seats (not with the convertible) and retractable headlight washers. The Convenience package includes keyless entry and ignition, adaptive xenon headlights (328i), a power rear sunshade (not on the wagon or convertible), front and rear parking sensors and manual side window shades (on the wagon and sedan).

In terms of performance enhancements, the Sport package is available for all models except the already performance-oriented 335is and includes the sport-tuned suspension for sedans, wagons and convertibles (already standard in the coupe), the sport seats, special "Shadowline" exterior trim, larger wheels and the sport steering wheel. The M Sport package includes many of the 335is features.

Most of the upper model and package features are also available as stand-alone options. Additional stand-alone options include a hard-drive-based navigation system with the iDrive controller, a heated steering wheel, an active steering system (for the 335i and 335is), automatic transmission paddle shifters, active cruise control, an iPod adapter, satellite radio and a Harman Kardon surround-sound stereo system.

Engines, Powertrain And Gas Mileage:

Powering the 328i is a 3.0-liter inline-6 that's good for 230 horsepower and 200 lb-ft of torque. Its paired with a standard 6-speed manual transmission while a 6-speed automatic is optional. In performance tests, a manual 328i sedan was timed from a standstill to 60 mph in a very quick-for-its-class 6.4 seconds. Being heavier, the convertible clocked several tenths more.

The EPA-estimated gas mileage for the 328i is the same for both the automatic and manual, coming in at a very respectable 18 mpg city and 28 mpg on the highway. The wagon came in only slightly lower at 18 mpg city and 27 mpg highway for the automatic and 17 and 26, respectively, with the manual. All-wheel-drive models were also in this same range.

Under the hood of the 335i is a 3.0-liter turbocharged inline-6 that delivers 300 horsepower and 300 lb-ft of torque. Transmission choices are the same as the 328i. Although untested at the time of this writing, previous models did the 0-60 sprint in just over 5 seconds.

Impressively, the gas mileage for the 335i now bests that of the less powerful 328i, coming in at 19 mpg city and 28 mpg highway with either transmission. Numbers for the xDrive dip just slightly.

The 335is offers a more powerful version of the 335i's previous twin-turbocharged inline-6 and generates 320 horsepower and 332 lb-ft of torque. It also features a temporary overboost function which pumps up torque to 370 lb-ft. It's coupled with either a standard 6-speed manual transmission or an optional 7-speed automated dual-clutch manual (called DCT). Also untimed to date, it's expected to be faster than the 335i.

Gas mileage for the 335is is rated at 18 mpg city and 26 mpg highway with the manual, and 17 and 24, respectively, with the DCT.

Powering the 335d is a 3.0-liter twin-turbocharged diesel inline-6 that's good for 265 horsepower and a huge 425 lb-ft of torque. The standard transmission is a 6-speed automatic. The 335d has been timed going from 0 to 60 mph in just 5.9 seconds and has an EPA gas mileage rating of an impressive 23 mpg city and 36 mpg on highway.

Safety:

Standard safety features on most 2011 BMW 3-Series models includes stability control, antilock disc brakes (ABS), front-seat side airbags and full-length side curtain airbags. The convertible doesn't have the side curtains, however, its standard front side airbags extend up to head level and it also comes with pop-up rollover hoops. In addition, BMW Assist Emergency telematics is an available option on all models.

In government crash testing, at the time of this writing the sedan and wagon earned five out of five stars for side-impact protection and four stars for frontal protection.

Interior:

The 3-Series' cabin is refined, well-designed and attractive, while build and materials quality is exceptionally high. Even the base "leatherette" vinyl is impressive with the look and feel of something much better. The standard seats are comfortable and supportive, while those with the Sport package are still more of the same. And the improved iDrive electronics interface that's part of the optional navigation system is user-friendly and one of the best available.

While the rear seats are generally adequate in terms of passenger room, taller passengers will likely be challenged during longer trips. Trunk capacity is about average for the sedan and coupe, while storage room for the wagon comes in at a very useful 61 cubic feet. Cargo room in the convertible is adequate when the top is up, but understandably loses significant space with the top down.

Drive:

Despite a myriad of near good-as-it-gets attributes, the 2011 BMW 3-Series is at its absolute best on the road. The 328i's naturally aspirated inline-6 provides a remarkable smoothness whether driven gently or pushed to the max, while providing enough power to satisfy most drivers.

But for those who want more, the 335i still bears the 328i's refinement while adding a significant surge of torque when needed. And while the the new 335is feels a lot like the 335i in most situations, the overboost function provides a significant power boost when the throttle is floored. And the 335d's massive torque will flatten the driver back into the seat while still geting the best fuel economy in the lineup.

The 3-Series' impressive road manners come thanks to its incredibly well-balanced suspension and exceptional steering and braking abilities. For drivers looking for comfort and luxury in a package that also offers a serious driving "fun-factor", the 3-Series delivers in a big way. It can provide a plush and quiet experience when cruising down the highway on a long distance jaunt, or please true driving enthusiasts who enjoy more challenging endeavors.

How To Get The Lowest Price:

Well, there's definitely a 'best way' when it comes to new car buying. If you want to get the best bottomline, out-the-door price you need to know exactly who to talk to at the dealership, how to make the contact and how to make this person eager to quickly drop prices as low as possible to get your sale.

Here's the details on exactly how to get the best price on a new 3-Series model ... or any other car.

Also, For 'Used' Car Buyers ...

Those of you in the market for a used car may want to check out this article about how to buy a used car at the lowest price. It details a super effective buying method, one that often beats down prices to wholesale levels.

And somewhat related to this, here's another excellent method that identifies Price-Distressed Cars Right On Dealer Lots. These are vehicles they are so desperate to unload they would welcome your wholesale offer.

In addition, you can also try Bank Repossessed And Government Auto Auction Possibilities in your own geographic area. While there can be a lot of junk vehicles at these auctions, there are often absolute gems sprinkled in as well. This article reviews what to expect at open-to-the-public car auctions and how to locate them in your own area.

Prices:

2011 BMW 3 Series Sedan:

328i, RWD: list price: $33,150, invoice price: $30,500
328i xDrive, AWD: list price: $35,150, invoice price: $32,340
335i, RWD: list price: $40,600, invoice price: $37,350
335i xDrive, AWD: list price: $42,600, invoice price: $39,190
335d, RWD: list price: $43,950, invoice price: $40,435

2011 BMW 3 Series Wagon:

328i, RWD: list price: $35,700, invoice price: $32,845
328i xDrive, AWD: list price: $37,700, invoice price: $34,685

2011 BMW 3 Series Coupe:

328i, RWD: list price: $36,200, invoice price: $33,305
328i xDrive, AWD: list price: $38,100, invoice price: $35,050
335i, RWD: list price: $42,650, invoice price: $39,240
335i xDrive, AWD: list price: $44,550, invoice price: $40,985
335is, RWD: list price: $49,650, invoice price: $45,680

2011 BMW 3 Series Convertible:

328i, RWD: list price: $45,000, invoice price: $41,400
335i, RWD: list price: $51,200, invoice price: $47,105
335is, RWD: list price: $58,200, invoice price: $53,545


Other New And Used Models Of Possible Interest:

Pre-owned BMW 3-Series Buying Guide
2013 BMW 3-Series Pros + Cons
BMW 2012 1-Series Review
2011 BMW 550i 535i 528i Review
2011 BMW 1-Series Overview
2011 BMW Z4 Review
2011 BMW X5 Information


Additional Models Of Possible Interest:

Pre-owned BMW Model Overview & Best Price Tips
Used BMW 5-Series Wholesale Sources
Used BMW 335i Info & Auction Sources
Pre-owned BMW Z4 Buying Guide
Used BMW M3 Overview & Wholesale Strategies
Pre-owned BMW X5 Info & Best Price Tips



Auto Broker Magic
West Palm Beach, Florida
Site Map | Disclosure
© copyright 2011 - 2021, Josh Rosenberg. All Rights Reserved.