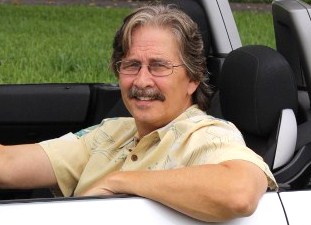 Josh Rosenberg
We don't just talk cars ... we teach how to buy them.

2011 BMW 5-Series
Features and Pricing




Related: How To Negotiate The Best Price On A New BMW 5-Series

The BMW 5-Series has long been simply one of the very best sedans available anywhere. The 2011 model year has seen a complete redesign and this new sixth-generation 5-Series will not disappoint. Some of its most noteworthy attributes include capable and confident handling, strong turbocharged engines, a well-designed and high quality cabin, lots of high-tech goodies and even respectable gas mileage.

And new for 2011 is a power boost all around. The 3.0-liter straight-6 in the 528i has been pumped up another 10 horsepower to 240. A new turbocharger design in the 3.0-liter straight-6 of the 535i, while producing the same horsepower, has increased both low-end torque as well as fuel efficiency. But the biggest surge in gusto was given to 550i which gets the 7-Series' 400-horsepower 4.4-liter turbo V8.

Also new for the redesigned 5 Series is an 8-speed automatic transmission that increases both acceleration and gas mileage over the previous 6-speed automatic. But fear not driving enthusiasts who prefer a manual transmission. It's still offered on all models.

Other mechanical upgrades borrowed from the 7-Series include its new electric-assist steering rack and new multilink front suspension. The new 5-Series is also both slightly wider and longer, and has added about 300 pounds. The more notable new available features include top-view and side-view cameras, a significantly improved iDrive system, a head-up display, an automated parallel parking system and a blind-spot alert system.

Trims, Standard Features And Options:

The 2011 BMW 5-Series is a luxury sedan available in three trims: 528i, 535i and 550i.

Standard features on the BMW 528i include leatherette upholstery, 17-inch wheels, a sunroof, 8-way power front seats, driver memory settings, rain-sensing wipers, dual-zone automatic climate control, power and heated side mirrors, the iDrive control interface, a power tilt/telescopic steering wheel, BMW Assist emergency telematics, Bluetooth and a 12-speaker CD sound system with HD radio.

The BMW 535i is equipped much like the 528i but adds the turbocharged engine, 18-inch wheels and adaptive xenon headlights. And in addition to its larger engine, the BMW 550i adds hard-drive-based navigation with voice controls, leather upholstery, upgraded front seats, auto-dimming mirrors, interior ambiance lighting and parking sensors. All of these features are available options on the 528i and 535i.

Also available is the optional Sport package which adds 19-inch wheels with performance tires, unique exterior trim accents and 14-way Multi-Contour front seats. Another choice on vehicles outfitted with the Sport package is the optional Dynamic Handling package which adds an adaptive suspension.

Other notable optional features, some of which are grouped in additional packages, include active cruise control, heated and ventilated front seats, keyless entry/ignition, a rearview camera, a night-vision camera, side-view and top-view cameras, automatic high-beam headlights, rear clmate control, a heated steering wheel, active four-wheel steering (535i and 550i), a head-up display, a rear sunshade, an automatic parallel-parking system, satellite radio, a premium audio system, smartphone integration, an iPod/USB adapter and a rear-seat entertainment system.

Engines, Powertrain And Gas Mileage:

Under the hood of the 528i is a 3.0-liter straight-6 engine that's good for 240 horsepower and 230 pound feet of torque. Powering the 535i is a turbocharged version of the same engine that produces 300 horsepower and 300 lb-ft of torque. The 550i's turbocharged 4.4-liter V8 cranks out a hefty 400 horsepower and 450 lb-ft.

All models are rear-wheel drive with either the standard 6-speed manual transmission or an optional 8-speed automatic with manual-shift control. There's also an optional sport variant of the automatic that's capable of faster shifts and comes with steering-wheel-mounted shift paddles. All-wheel drive 535i and 550i xDrive versions are expected later in the model year.

BMW has estimated the 528i's time from a standstill to 60 mph in an impressive 6.6 seconds. The 535i does the same task in just 5.7 seconds, while the 550i rockets to 60 mph in an extremely quick 5.0 seconds.

Even with all of this acceleration capacity, the EPA's gas mileage estimates are still above-average for the class. While not yet available on the 528i at the time of this writing, an automatic 535i is rated at 20 mpg city and 29 mpg on the highway. The fuel economy for the 550i dips unsurprisingly, but still comes in at a respectable 17 mpg city and 25 mpg highway.

Safety:

Standard safety features for all 2011 5-Series models include traction control, stability control, antilock disc brakes (ABS), front-seat side airbags, side curtain airbags, active front head restraints and BMW Assist emergency communications. The stability control automatically wipes the brake rotors dry in wet conditions as well as tightens the brake pads when the driver suddenly lifts off the accelerator.

In addition, a pre-collision system (warns of an imminent collision and automatically applys the brakes) comes with models equipped with active cruise control. Also available is a lane-departure warning system and a blind-spot monitor. Both systems alert the driver by vibrating the steering wheel. The blind-spot sytem also employs side-mirror indicators when other vehicles move into the blind spots. A night-vision system is also available.

Interior:

The 5-Series' new interior is attractive, refined and solidly constructed with high quality materials. The overall layout is similar to the 7-Series, including the center display screen and a gauge cluster with an adjustable configurable display. The new buttons and menu array has also made the iDrive controller much more intuitive and allows for significant personalization of features. And if the navigation system is in the budget, it adds a larger and more attractive screen than the standard display.

Seating, both front and rear, is roomy, comfortable and supportive, The optional Multi-Contour seats are especially pampering thanks to loads of adjustment possibilities. Six-footers are nicely accommodated in the back seats making long trips easier to deal with for passengers. Trunk space, while slightly under average for the class, is still quite adequate for most needs at 14 cubic feet.

Drive:

The drive of the 2011 5-Series is again impressively capable and confident, providing a very comfortable ride. And the optional adaptive suspension and active steering are effective handling enhancements for those who value additional athleticism. Overall, the new electric-assist rack is precise and performance on those back, twisty roads is fun, inspiring and definitely at a higher level than class norms.

One of the impressive attributes of the new 5-Series is its delivery of both power and fuel economy. In addition, the new 8-speed automatic is smooth and seamless, but it's nice to have the manual transmission still available for driving enthusiasts.

How To Get The Lowest Price:

Best Negotiating Tactic: Well, there's definitely a 'best way' when it comes to new car buying. If you want to get the best bottomline, out-the-door price you need to know exactly who to talk to at the dealership, how to make the contact and how to make this person eager to quickly drop prices as low as possible to get your sale.

Here's the details on exactly how to get the best price on a new 5-Series model ... or any other car.

Also, For 'Used' Car Buyers ...

Those of you in the market for a used car may want to check out this article about how to buy a used car at the lowest price. It details a super effective buying method, one that often beats down prices to wholesale levels.

And somewhat related to this, here's another excellent method that identifies Price-Distressed Cars Right On Dealer Lots. These are vehicles they are so desperate to unload they would welcome your wholesale offer.

In addition, you can also try Bank Repo And Government Car Auction Possibilities in your own geographic area. While there can be a lot of junk vehicles at these auctions, there are often absolute gems sprinkled in as well. This article reviews what to expect at open-to-the-public car auctions and how to locate them in your own area.

Prices:

2011 BMW 5-Series Sedan:

528i RWD: list price: $44,550, invoice price: $40,985
535i, RWD : list price: $49,600, invoice price: $45,630
535i xDrive, AWD: list price: $51,900, invoice price: $47,750
550i, RWD: list price: $59,700, invoice price: $54,925
550i xDrive, AWD: list price: $62,000, invoice price: $57,040

Other Models Of Possible Interest:

Used BMW 5-Series Guide
2013 BMW 3-Series Review + Invoice Prices
2011 BMW 3-Series Overview
2012 BMW 1-Series Information
Review: 2011 BMW 128i 135i
2011 BMW X5 SUV Review
Used BMW Model Overview
Used BMW 3-Series


Additional Models Of Possible Interest:

Used BMW 335i
Used BMW X5
Used BMW M3
Used BMW Z4
Used Mercedes-Benz E-Class
Used Audi A4
Used Mercedes C-Class



Auto Broker Magic
West Palm Beach, Florida
Site Map | Disclosure
© copyright 2011 - 2021, Josh Rosenberg. All Rights Reserved.