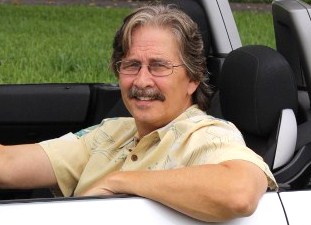 Josh Rosenberg
We don't just talk cars ... we teach how to buy them.

New 2011 Cadillac CTS
Features And Pricing




Related: How To Get A New Cadillac CTS At The Lowest Price




The CTS is a central part of Cadillac's significant shift towards an edgier style and more athletic performance. And with its sporty and angular looks, capable and confident handling, refined and roomy interior, premium features and robust 3.6-liter engine, the 2011 Cadillac CTS is again among the top picks in the luxury sedan segment.

While there's no doubt the 2011 CTS certainly has a lot going for it, an informed final buying decision is enhanced considerably by taking a look at strong rivals as well. Top competitors worthy of consideration in the areas of quality and handling would include sedans such as the Audi A4, the BMW 3-Series the Infiniti G37, the Lincoln MKZ and the Mercedes-Benz C-Class, while the Hyundai Genesis is impressive for its similar luxury level at a lower price.

Trims, Standard Features And Options:

The 2011 Cadillac CTS is classified as a five-passenger midsize luxury sedan and is offered in five trims: 3.0 base, 3.0 Luxury, 3.0 Performance, 3.6 Performance and 3.6 Premium (with the numbers referring to V6 engine size). The CTS-V, Coupe and Wagon will be addressed separately.

Standard features on the base CTS 3.0 include full power accessories, cruise control, an 8-way power driver seat, premium vinyl "leatherette" upholstery, remote keyless entry, 17-inch alloy wheels, dual-zone automatic climate control, automatic headlights, a rear center armrest with a pass-through, an auto-dimming rearview mirror, a tilt/telescoping steering wheel and an 8-speaker audio system with a CD player and satellite radio.

The 3.0 Luxury adds leather upholstery, 10-way power front seats, driver memory settings, a wood-and-leather steering wheel, heated front seats, a 6-disc CD changer, Bluetooth and interior ambient lighting.

Moving up to the CTS 3.0 Performance then adds an upgraded FE2 sport-tuned suspension, 18-inch wheels, a limited-slip rear differential, performance brakes, adaptive HID headlamps and foglights, while the 3.6 Performance comes with a larger V6 engine and a 10-speaker surround-sound audio system with an iPod/USB interface and digital music storage.

In terms of options, both Performance models can be equipped with the Luxury Level Two package that includes remote engine start, keyless entry/ignition, rear parking sensors, heated and cooled front seats, a power tilt/telescoping steering column and a split-folding rear seat.

The CTS 3.6 Premium comes with all the Level Two features plus a hard-drive-based navigation system with real-time traffic and weather, and a panoramic sunroof.

In addition, the panoramic sunroof is optional on all other models, while a rearview camera and the navigation system are available for all models except the base CTS. There's also a 19-inch Summer Tire Performance package offered on the 3.6 models that includes 19-inch wheels with summer tires, an upgraded FE3 performance suspension and enhanced power steering. 19-inch wheels with all-season tires are also offered.

Engines, Powertrain And Gas Mileage:

Powering the 2011 Cadillac CTS is a choice of two V6 engines. The base 3.0-liter V6 is good for 270 horsepower and 223 lb-ft of torque, while the 3.6-liter V6 generates 306 horsepower and 273 pound-feet. The gas mileage for the 3.0 V6 is EPA-estimated at 18 mpg city and 27 mpg on the highway, while that of the more powerful 3.6 comes in at an identical 18 and 27, respectively.

The 3.0 base and Luxury models are paired with either the standard 6-speed manual transmission or an optional 6-speed automatic. On all other models, the 6-speed automatic is standard, however, 3.6 models also offer the manual as an option. All models also come standard with rear-wheel drive, with all-wheel drive available as an option across the board.

In performance tests, the 3.6 V6 with the automatic transmission was timed from a standstill to 60 mph in a very quick 6.7 seconds.

Safety:

Standard safety equipment for the 2011 CTS include stability and traction control, antilock disc brakes (ABS), front-seat side airbags, full-length side curtain airbags and GM's OnStar telematics system.

In government crash tests, the CTS earned the highest possible rating of five stars for side-impact occupant protection and four stars for frontal-impact protection. In performance testing, the CTS 3.6 Premium with the FE2 suspension and all-season tires was able to stop from 60 mph in 117 feet, which is quite good for this class. Performance was even better at 109 feet with the 19-inch wheels and summer tires.

Interior:

Like its exterior, the 2011 CTS' cabin follows a modern and angular design theme. It's attractive and well-built with plenty of soft-touch materials. And those opting for the optional navigation system will find a clever innovation that eliminates the need for a separate control panel thanks to a screen that retracts down into the dash but leaves a small visible section as an audio system touchscreen display.

However, while the design is handsome and upscale, there are some interior flaws. Overall comfort, for example, is not one of this sedan's strengths, as the seatbacks are flat and can feel stiff after a while. Long-legged front-occupants can also be challenged for knee room due to the wide and protruding (although attractive and user-friendly) center stack. Taller rear passengers can also be challenged by the low roof line.

Trunk space is fine at about average for the segment, but the opening is on the narrow side, making for some jostling around with larger items when loading.

Drive:

The driving performance of the 2011 Cadillac CTS is certainly a strong selling point. It simply offers an awful lot of athleticism in the corners while its power is robust and its steering is precise and responsive. When it comes to handling, it's really right up there with its European counterparts.

That said, its high-grade driving dynamics can come at the sacrifice of some ride quality. The FE2 suspension on the Performance models may be too firm for some, while the even firmer FE3 sport suspension may seem downright harsh for those expecting the velvety smooth drive typical of a Cadillac from years gone by.

Power from the base 3.0-liter V6 is adequate but uninspiring compared to the more robust 3.6-liter engine. And if it's in the budget, the 3.6 makes a compelling case for itself since it provides more power while getting the exact same fuel economy.

How To Get The Lowest Price:

Best Negotiating Tactic: Well, there's definitely a 'best way' when it comes to new car buying. If you want to get the best bottomline, out-the-door price you need to know exactly who to talk to at the dealership, how to make the contact and how to make this person eager to quickly drop prices as low as possible to get your sale.

Here's the details on exactly how to get the best price on a new Cadillac CTS ... or any other car.

Also, For 'Used' Car Buyers ...

Those of you in the market for a used car may want to check out this article about how to buy a used car at the lowest price. It details a super effective buying method, one that often beats down prices to wholesale levels.

And somewhat related to this, here's another excellent method that identifies Price-Distressed Cars Right On Dealer Lots. These are vehicles they are so desperate to unload they would welcome your wholesale offer.

In addition, you can also try Repossessed Autos And Government Car Auction Possibilities in your own geographic area. While there can be a lot of junk vehicles at these auctions, there are often absolute gems sprinkled in as well. This article reviews what to expect at open-to-the-public car auctions and how to locate them in your own area.

Price: 2011 Cadillac CTS:

Base, RWD, 3.0L: list price: $35,165, invoice price: $33,231
Base, AWD, 3.0L: list price: $38,365, invoice price: $36,265

Luxury, RWD, 3.0L: list price: $38,220, invoice price: $36,118
Luxury, AWD, 3.0L: list price: $41,420, invoice price: $39,142

Performance, RWD, 3.0L: list price: $39,765, invoice price: $37,578
Performance, RWD, 3.6L: list price: $41,565, invoice price: $39,279
Performance, AWD, 3.0L: list price: $41,665, invoice price: $39,373
Performance, AWD, 3.6L: list price: $43,465, invoice price: $41,074

Premium, RWD, 3.6L: list price: $47,620, invoice price: $45,001
Premium, AWD, 3.6L: list price: $49,520, invoice price: $46,796


Other Models Of Possible Interest:

Pre-owned Cadillac Overview & Best Price Guide
2013 Cadillac CTS Upsides, Downsides & Prices
2012 Cadillac CTS Overview And Prices
2013 Cadillac ATS Overview And Price
2011 Cadillac SRX Features And Invoice Price
2011 Cadillac Escalade Price And Feature Review
Pre-owned Cadillac Escalade Buying Guide
Pre-owned Cadillac SRX Wholesale Sources


Additional Models Of Possible Interest:

Pre-owned Cadillac Model Info & Best Price Tips
2011 Infiniti M37 Features And Prices Review
2011 Acura TL Price And Features
2011 Lexus ES 350 Features And Price
2012 Volvo S60 Sedan Overview
Volkswagen CC 2011 Price And Features
2011 Mercedes-Benz E-Class Price And Features



Auto Broker Magic
West Palm Beach, Florida
Site Map | Disclosure
© copyright 2011 - 2015, Josh Rosenberg. All Rights Reserved.