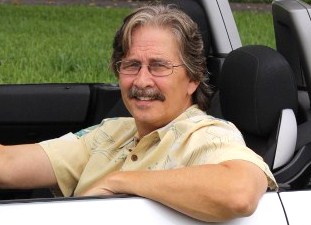 Josh Rosenberg
We don't just talk cars ... we teach how to buy them.

2011 Cadillac SRX
Features And Pricing




Related: How To Get A New Cadillac SRX At The Lowest Price




The attractive, well-built and well-equipped 2011 Cadillac SRX follows on the heels of last year's model which was the #1 selling compact luxury crossover SUV. Its popularity will likely continue as the 2011 version is essentially the same vehicle, noted for its sleek and modern Cadillac design, capable handling, refined interior and long list of available features.

Perhaps its top attribute, however, is one of the most well-equipped, attractive and nicely detailed interiors in the segment, including several features, such as ventilated front seats, that are not offered by competitors. On the downside, rear headroom is on the tight side due to the panoramic sunroof found in most models. In addition, the turbo engine is only available on loaded models.

Trims, Standard Features And Options:

The 2011 Cadillac SRX is available in six trims: Base, Luxury, Performance, Premium, Turbo Performance and Turbo Premium.

Standrad features on the base SRX include full power accessories, leatherette premium vinyl upholstery, an 8-way power driver seat, 18-inch wheels, dual-zone automatic climate control, a tilt/telescoping steering wheel, automatic headlights, roof rails, OnStar and an 8-speaker Bose audio system with a CD player, satellite radio and an auxiliary audio jack.

The SRX Luxury then adds adds a panoramic sunroof, leather upholstery, heated front seats, driver memory settings, an 8-way power passenger seat, keyless entry/ignition, front and rear parking sensors, remote engine start, a power tailgate, power-folding and driver-side-dimming mirrors, automatic wipers, power-adjustable pedals, an auto-dimming rearview mirror, a rearview camera, Bluetooth, a cargo management system, wood trim and interior accent lighting.

Moving up to the SRX Performance adds adaptive suspension dampers, 20-inch wheels, voice-activated navigation, foglamps, adaptive xenon headlights and a 10-speaker Bose surround-sound system with digital music storage and an iPod/USB interface.

The surround-sound and navigation systems are offered together in an optional package for the Luxury trim, while the top-of-the-line SRX Premium adds heated rear seats, ventilated front seats, rear seat audio controls and tri-zone climate control.

The Turbo versions of the SRX Performance and Premium models only differ by their turbocharged engine. And a rear DVD entertainment system with dual seat-mounted screens is available for all models except the base.

Engines, Powertrain And Gas Mileage:

The standard engine on the 2011 SRX is a 3.0-liter V6 that outputs 265 horsepower and 223 pound-feet of torque. It's paired with a 6-speed automatic transmission (the only one available). Front-wheel drive is standard while all-wheel drive is available on all models save the base SRX. Fuel economy is respectable for the class, with an EPA-estimate of 18 mpg city and 25 mpg on the highway with front-wheel-drive, and 17 city and 23 highway with all-wheel drive.

Under the hood of the Turbo models is a turbocharged 2.8-liter V6 that produces 300 horsepower and 295 lb-ft of torque. This engine is paired only with all-wheel drive and a six-speed automatic transmission. The EPA-estimated gas mileage for the Turbo is 15 mpg city and 22 mpg highway.

Safety:

Standard safety features for all 2011 Cadillac SRX models include traction and stability control, antilock disc brakes (ABS), OnStar, front seat side airbags and side curtain airbags.

Government crash tests for the 2011 SRX had not yet been completed at the time of this writing.

Interior:

The SRX's cabin is certainly one of the best in its class. Based on that of its notable CTS sedan sibling, the SRX's interior is classy and refined, while being solidly constructed with high-end materials. Those opting for the optional navigation system will likely be pleased with how the large touchscreen rises out of the dashboard while featuring smart controls and menus for the wide range of infotainment functions. It's widely considered as one of the best integration systems available.

The seating is comfortable and supportive both front and rear. However, the panoramic sunroof (standard on all models but the base) impedes headroom for taller passengers in the rear. On the other hand, the cargo area was cleverly designed to enhance its usefulness and convenience via a power tailgate (not standard on the base SRX) with two-position height settings for avoiding low garage ceilings as well as a U-ring track in the floor where a fence can be used to better protect fragile cargo. Overall, the maximum cargo capacity is 61 cubic feet, with 30 cubes available behind the rear seats.

Drive:

The 2011 Cadillac SRX displays solid and confident road manners. While not designed to be a performance-oriented vehicle, its steering responsiveness is surprisingly sharp and its overall handling is better than one would expect from a fairly heavy SUV. And as a luxury vehicle, it provides a comfortable and quiet ride when cruising down the highway. While acceleration is competent with the 3.0-liter V6 (it's believed to be a downsized version of the CTS's strong 3.6-liter engine), the 2.8-liter turbocharged V6 provides a significant power boost.

How To Get The Lowest Price:

Best Negotiating Tactic: Well, there's definitely a 'best way' when it comes to new car buying. If you want to get the best bottomline, out-the-door price you need to know exactly who to talk to at the dealership, how to make the contact and how to make this person eager to quickly drop prices as low as possible to get your sale.

Here's the details on exactly how to get the best price on a new Cadillac SRX ... or any other car.

Also, For 'Used' Car Buyers ...

Those of you in the market for a used car may want to check out this article about how to buy a used car at the lowest price. It details a super effective buying method, one that often beats down prices to wholesale levels.

And somewhat related to this, here's another excellent method that identifies Price-Distressed Cars Right On Dealer Lots. These are vehicles they are so desperate to unload they would welcome your wholesale offer.

In addition, you can also try Repossessed Bank Autos And Government Car Auction Possibilities in your own geographic area. While there can be a lot of junk vehicles at these auctions, there are often absolute gems sprinkled in as well. This article reviews what to expect at open-to-the-public car auctions and how to locate them in your own area.

Price:

2011 Cadillac SRX:

Base, FWD: list price: $33,830, invoice price: $31,969

Luxury, FWD: list price: $38,260, invoice price: $36,156
Luxury, AWD: list price: $40,755, invoice price: $38,513

Performance, FWD: list price: $42,450, invoice price: $40,115
Performance, AWD: list price: $46,095, invoice price: $43,560

Premium, FWD: list price: $44,895, invoice price: $42,426
Premium, AWD: list price: $48,540, invoice price: $46,870

Turbo Performance, AWD: list price: $49,915, invoice price: $47,170

Turbo Premium, AWD: list price: $52,360, invoice price: $49,480


Other Models Of Possible Interest:

Pre-owned Cadillac SRX Overview & Wholesale Sources
2012 Cadillac CTS Invoice Price And Feature Review
2011 Cadillac CTS Invoice Prices And Features Overview
All New Cadillac ATS Overview And Pricing
2011 Cadillac Escalade Price And Features Review
Cadillac Escalade Used Model Buying Guide


Additional Models Of Possible Interest:

Pre-owned Cadillac CTS Info & Best Price Tips
Pre-owned Cadillac Model Overview & Best Buy Advice
2011 Acura MDX Feature And Price Review
2011 Lexus RX 350 Invoices And Features Info
Nissan Rogue 2011 Features And Pricing Review
Ford Edge 2011 Invoice And Feature Overview



Auto Broker Magic
West Palm Beach, Florida
Site Map | Disclosure
© copyright 2011 - 2015, Josh Rosenberg. All Rights Reserved.