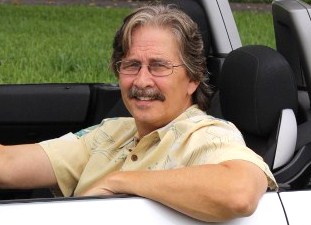 Josh Rosenberg
We don't just talk cars ... we teach how to buy them.

2011 Hyundai Genesis Coupe
Features and Pricing




Related: How To Get The Lowest Price On A New Genesis Coupe




The 2011 Hyundai Genesis Coupe is an attractive combination of looks, quickness and athletic handling. With its agile dynamics, sharp interior and strong performance value for the dollar, the new Genesis coupe is a more than serious contender.

It actually has very little in common with the Genesis Sedan, other than sharing its name. Unlike the roomy and pampering sedan, the coupe is a performance-oriented vehicle with a sleek design and a small rearseat. But like the sedan, it is well-equipped, has a long warranty and is affordably priced.

And powered by either engine, whether the turbocharged 2.0-liter four-cylinder good for 210 horsepower or the 306-horsepower normally aspirated 3.8-liter V6, the Genesis Coupe combines brisk acceleration, responsive steering and lots of cornering grip to provide a top-notch sport coupe driving experience ... and all while being very fuel efficient.

Now in its second year of production, the Genesis Coupe hasn't rested on its laurels. Instead, for 2011 it has improved the quality of interior materials, including using a softer leather for the steering wheel, padding the door armrests and adding more chrome instrument-panel trim accents. Also new is the Genesis 3.8 R-Spec model which couples the 3.8-liter V6 engine with the features of the 2.0T R-Spec.

As appealing as the Genesis Coupe is, it's always a good idea to check out worthy coupe competitors such as the Chevy Camaro, the Dodge Challenger and the Ford Mustang, each impressive in their own ways.

Trims, Standard Features And Options:

The 2011 Hyundai Genesis Coupe is a sport coupe offered in six trims: 2.0T, 2.0T R-Spec, 2.0T Premium, 3.8 R-Spec, 3.8 Grand Touring and 3.8 Track.

Standard features on the already well-equipped base 2.0T include 18-inch cast-aluminum wheels, power windows, power mirrors, power doorlocks, keyless entry, cruise control, air conditioning, a tilt steering column (does not telescope), a trip computer, a leather-wrapped steering wheel and shift knob, steering-wheel mounted audio controls, Bluetooth and a 6-speaker CD/MP3 audio system with USB and iPod connectivity.

The 2.0T R-Spec drops several minor features of the 2.0T but adds a firmer suspension, 19-inch wheels, summer tires, a limited-slip rear differential and Brembo brakes, while the 2.0T Premium drops the R-Spec's enhanced performance equipment but adds navigation, a sunroof, automatic climate control, automatic headlights, keyless ignition/entry, an auto-dimming rearview mirror, a power driver seat and an upgraded 10-speaker audio system.

The 3.8 R-Spec comes with the V6 engine and is equipped much like the 2.0T R-Spec. Standard features on the 3.8 Grand Touring are much like the 2.0T Premium but also include leather upholstery, heated front seats, a rear parking sensor and heated outside mirrors with turn signals. And the 3.8 Track comes like the Grand Touring but also gets the R-Spec's performance features as well as xenon headlights.

Engines, Powertrain And Gas Mileage:

Powering the rear-wheel-drive Hyundai Genesis Coupe is either a turbocharged 2.0-liter inline-4 engine that produces 210 horsepower and 223 pound-feet of torque or a 3.8-liter V6 that delivers a robust 306 horsepower and 266 pound-feet.

The 2.0T is mated with either a 6-speed manual transmission or a 5-speed automatic with manual shift control. The R-Spec comes with manual only while the Premium only comes as an automatic. The 3.8 models are paired with either the 5-speed manual or a 6-speed automatic with manual shift control.

In performance tests, the 3.8 Genesis Coupe has been timed from a standstill to 60 mph in a very quick 5.9 seconds.

The EPA-estimated gas mileage for a 2.0T with manual transmission is 21 mpg city and 30 mpg on the highway, while the automatic takes only a slight dip to 20 mpg city and 30 mpg highway. Gas mileage estimates for the V6 Genesis stand at 17 city and 26 highway with the manual, and 17 and 27, respectively, with the automatic.

Safety:

Standard safety features across all 2011 Hyundai Genesis Coupes include antilock disc brakes (ABS) with brake assist, stability control, front-seat side airbags, full-length side curtain airbags and active front head restraints.

In government crash testing, the new Genesis Coupe scored five out of five stars for frontal-impact driver protection, four stars for front passenger frontal-impact protection and five stars for side-impact driver protection.

Interior:

The Genesis Coupe's cabin is well-designed and attractive while consisting of mostly high-grade materials. Visibility for the driver is excellent despite the low position, although some drivers may be a bit cramped due to the absence of a telescoping steering wheel. The controls and gauges are easy to see and are generally user-friendly as well.

The seats are both comfortable and supportive, however, the rear seats can only really accommodate children. The power seats that come with the higher trims are outstanding, whether briskly cutting corners or cruising down the highway. The trunk's cargo capacity of 10 cubic feet is decent for a car this size and can be expanded by folding down the rear seats.

Drive:

The 2011 Hyundai Genesis Coupe is quite impressive on the road thanks to its responsive steering, quick acceleration and excellent body control, all while still providing an overall comfortable ride quality. Handling can be further improved via the R-Spec models and the 3.8 Track due to their firmer suspensions and better tire grip, but at some sacrifice to ride comfort.

Overall acceleration for the four-cylinder turbo is about average for the segment, while the larger V6 would likely be the best choice for driving enthusiasts.

How To Get The Lowest Price:

Best Negotiating Tactic: Well, there's definitely a 'best way' when it comes to new car buying. If you want to get the best bottomline, out-the-door price you need to know exactly who to talk to at the dealership, how to make the contact and how to make this person eager to quickly drop prices as low as possible to get your sale.

Here's the details on exactly how to get the best price on a new Hyundai Genesis Coupe ... or any other car.

Also, For 'Used' Car Buyers ...

Those of you in the market for a used car may want to check out this article about how to buy a used car at the lowest price. It details a super effective buying method, one that often beats down prices to wholesale levels.

And somewhat related to this, here's another excellent method that identifies Price-Distressed Cars Right On Dealer Lots. These are vehicles they are so desperate to unload they would welcome your wholesale offer.

In addition, you can also try the Wholesale Car Auctions in your own geographic area. While there can be a lot of junk vehicles at these auctions, there are often absolute gems sprinkled in as well. This article reviews what to expect at open-to-the-public car auctions and how to locate them in your own area.

Prices: 2011 Hyundai Genesis Coupe

2.0T, manual: list price: $22,250, invoice price: $21,166
2.0T, automatic: list price: $23,500, invoice price: $22,340
2.0T R-Spec, manual: list price: $24,500, invoice price: $23,280
2.0T Premium, automatic: list price: $26,750, invoice price: $25,396

3.8 R-Spec, manual: list price: $26,750, invoice price: $25,128
3.8 Grand Touring, automatic: list price: $29,750, invoice price: $27,918
3.8 Track, manual: list price: $30,750, invoice price: $28,848
3.8 Track, automatic: list price: $32,250, invoice price: $30,243

Other Models Of Possible Interest:

2012 Hyundai Genesis Overview
2011 Hyundai Sonata Review
2012 Hyundai Elantra Overview
2011 Hyundai Elantra Touring Info
2011 Hyundai Accent Review
2011 Hyundai Santa Fe Features And Invoice
Wholesale Sources For Pre-owned Hyundai Vehicles
Used Hyundai Tiburon Coupe Buying Guide
Wholesale Used Hyundai Sonata Guide


Additional Models Of Possible Interest:

Used Hyundai Elantra Wholesale Strategies
Wholesale Used Hyundai Accent Advice
Used Hyundai Santa Fe Wholesale Sources
2011 Ford Escape Information
Wholesale Used Kia Rio Sources
Used Kia Sedona Wholesale Guide
Wholesale Used Kia Optima Strategies
Wholesale Used Kia Model Auction Sources



Auto Broker Magic
West Palm Beach, Florida
Site Map | Disclosure
© copyright 2010 - 2015, Josh Rosenberg. All Rights Reserved.