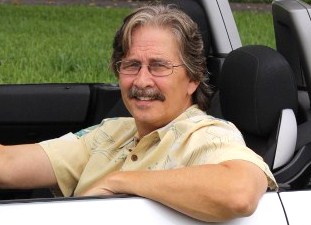 Josh Rosenberg
We don't just talk cars ... we teach how to buy them.

2011 Jeep Wrangler
Features And Pricing




Related: How To Buy A New Wrangler At The Lowest Price

The 2011 Jeep Wrangler largely continues on with what has made this SUV so popular and enduring. With its iconic looks recognized in a glance, outstanding off-road capabilities and overall rough-and-tumble personality, the new Wrangler offers plenty of its own unique and special appeal.

It's even become a bit more domesticated for those less interested in canyon carving and more interested in looking and feeling good around town. The 2011 model sports a new interior with higher quality materials and improved noise insulation, along with new available features such as automatic climate control, power mirrors, steering wheel controls, Bluetooth, heated seats and a USB audio port. In addition, the 2011 Wrangler now comes with standard stability control, hill start assist and trailer stability control.

Trims, Standard Features And Options:

The 2011 Jeep Wrangler is available in both two-door and four-door (Unlimited) body styles, each with three trims: Sport, Rubicon and Sahara.

Standard features on the Wrangler Sport include a manual soft top, cruise control, foglamps, 16-inch steel wheels, a tilt steering wheel, a height-adjustable driver seat, a flip-and-fold removable rear seat and a 6-speaker audio system with a CD player and an auxiliary audio jack. In addition, the Unlimited Sport adds air conditioning, a 60/40-split-folding rear seat and a larger gas tank.

The Rubicon (both the 2-door and 4-door Unlimited) then adds a special off-road suspension, an electronic antiroll bar, 17-inch alloy wheels, special tires, rock rails, a stronger front axle, electronic locking front and rear differentials, a special low-range transfer case, air conditioning, automatic headlights, satellite radio (optional on the Sport), acoustic insulation under the hood and a leather-wrapped steering wheel. The Power Convenience Group is optional on both Sport models and the two-door Rubicon and includes power windows, power doorlocks, heated mirrors and keyless entry (this package is standard on the Rubicon Unlimited).

The Wrangler Sahara is equipped with all the Sport model's features plus air conditioning, automatic headlights, sateillite radio, 18-inch alloy wheels, the acoustic hood insulation, a leather-wrapped steering wheel, the Power Convenience Group, side steps, a 6-speaker Infinity audio system and special exterior and interior trim accents.

Also available is the Connectivity Group which adds Bluetooth on the Sport, an iPod/USB interface and a leather-wrapped steering wheel. The "Freedom Top" is a 3-piece modular hardtop with tinted glass, a rear window wiper and a rear defroster that is optional on all models (it's the same color as the body on the Sahara and black plastic on the Sport and Rubicon trims).

The 2-door Sport can also be outfitted with special half doors with plastic windows, but doing so eliminates the power accessories option. Heated front seats, two-tone leather upholstery and touchscreen navigation are available options on both the Rubicon and Sahara.

Incidentally, here's an infographic listing the 12 carmakers who've given the biggest new car price discounts off MSRP (includes Jeep).

Engines, Powertrain And Gas Mileage:

Powering all 2011 Jeep Wranglers is a 3.8-liter V6 engine that's good for 202 horsepower and 237 pound-feet of torque. It's paired with either the standard 6-speed manual transmission with hill-start assist or the optional 4-speed automatic. The Unlimited can be equipped with either four-wheel drive (includes high- and low-range transfer-case gears) or rear-wheel drive, while all other models are four-wheel drive only. All Rubicons come with a specialized transfer case with extra-low gearing that provides even better off-road capabilities.

The EPA-estimated gas mileage for the 2011 Wrangler is 15 mpg city and 19 mpg on the highway. The rear-wheel drive Unlimited is rated at 15 mpg city and 20 mpg highway.

Safety:

Standard safety features on all 2011 Wranglers include stability control, hill start assist and antilock brakes (ABS). In addition, front-seat side airbags are an available option.

Government crash tests had not yet been conducted on the 2011 Wrangler at the time of this writing.

Interior:

While the Wrangler's new interior is attractive and also sports new features and better grade materials, it still posseses its fundamental Wrangler genes, meaning it's still intended to take on dirt and mud and still be easily cleaned (yes, the Wrangler's interior has a history of even being cleaned with a hose). So, it's nothing fancy and is designed to deal with the rough-and-tumble, dirty and dusty environments this road warrior may take on.

The seating, overall, is comfortable and supportive. The two-door can accommodate two passengers in the rear, while the Unlimited can handle three. The four-door also has a maximum cargo capacity of a very useful 86 cubic feet with the rear seats folded. While the optional hardtop provides additional security (only the glove compartment and center console can be locked with the soft top), you'll need a place to store it when you want to drive in the convertible mode.

Drive:

The Jeep Wrangler's claim to fame, and the 2011 model is no different, is its fairly unstoppable, "go anywhere" off-road capabilities. While all models excel when the going gets tough, the Rubicon is at the top of the class due to all its specialized equipment. It should be noted, however, that the Wrangler Unlimited doesn't have all the maneuverability of the two-door on challenging trails, although it does have more room for cargo.

The Wrangler is also fun to drive around town and may surprise some with its overall fairly capable road manners in normal driving conditions, although it is a bit tippy through tight corners. Not surprisingly, however, its downside is considerable road and wind noise.

How To Get The Lowest Price:

Best Negotiating Tactic: Well, there's definitely a 'best way' when it comes to new car buying. If you want to get the best bottomline, out-the-door price you need to know exactly who to talk to at the dealership, how to make the contact and how to make this person eager to quickly drop prices as low as possible to get your sale.

Here's the details on exactly how to get the best price on a new Jeep Wrangler ... or any other vehicle.

Also, For 'Used' Car Buyers ...

Those of you in the market for a used car may want to check out this article about how to buy a used car at the lowest price. It details a super effective buying method, one that often beats down prices to wholesale levels.

And somewhat related to this, here's another excellent method that identifies Price-Distressed Cars Right On Dealer Lots. These are vehicles they are so desperate to unload they would welcome your wholesale offer.

In addition, you can also try Wholesale Car Auctions in your own geographic area. While there can be a lot of junk vehicles at these auctions, there are often absolute gems sprinkled in as well. This article reviews what to expect at open-to-the-public car auctions and how to locate them in your own area.

Price:

2011 Jeep Wrangler Two-Door:

Sport: list price: $22,045, invoice price: $21,431
Sahara: list price: $27,245, invoice price: $25,723
Rubicon: list price: $29,245, invoice price: $27,543


2011 Jeep Wrangler Four-Door:

Unlimited Sport: list price: $25,545, invoice price: $24,776
Unlimited Sport RHD: list price: $28,910, invoice price: $27,906
Unlimited Sahara: list price: $29,945, invoice price: $28,270
Unlimited Rubicon: list price: $32,745, invoice price: $30,818

Other Models Of Possible Interest:

Used Jeep Wrangler Overview & Wholesale Buying Guide
2012 Jeep Wrangler Features And Invoice Price
2013 Jeep Grand Cherokee Pros, Cons, Invoice Price
2012 Jeep Grand Cherokee Overview
Used Jeep Grand Cherokee Overview & Wholesale Buying Guide
Pre-owned Jeep Liberty Overview & Wholesale Buying Guide
2011 Acura MDX Prices And Features Overview
2011 Lexus RX Features And Invoice Prices Info


Additional Models Of Possible Interest:

2011 Nissan Rogue Invoice And Features Information
2011 Nissan Murano Review And Invoice Prices
2011 Ford Edge Features, Prices, Pictures, Review
2011 Hyundai Santa Fe Review And Price
2011 Cadillac SRX Features And Invoice Prices
Honda Odyssey 2011 Prices And Features Overview
Review: Kia Soul 2011 Price And Features



Auto Broker Magic
West Palm Beach, Florida
Site Map | Disclosure
© copyright 2011 - 2015, Josh Rosenberg. All Rights Reserved.