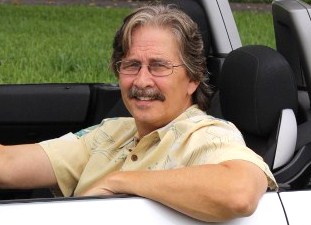 Josh Rosenberg
We don't just talk cars ... we teach how to buy them.

2011 Nissan Altima Sedan And Coupe
Features And Pricing


(See Also: How To Get The Best New Nissan Altima Deal)




Whether coupe or sedan, the 2011 Nissan Altima offers an overall sportier and more engaging driving experience than many of its rivals. In addition to its responsive and capable handling, it also offers a sleek design, both inside and out, loads of available upscale features and quite respectable gas-mileage numbers.

Just how much fun a driver will have in a new Altima will depend to a large extent on the choice made under the hood. While most will be satisfied with the performance of a four-cylinder model due to its sound chassis and responsive steering, it's really the V6 3.5 SR with its healthy thrust and sport-tuned suspension that transforms this "family sedan" into something that feels closer to a "sport sedan".

Looks, features, handling ... its all there in the new Nissan Altima. That said, however, it's always a good idea to check out worthy competitors to help make the most informed final buying decision. Other top choices in this very competitive segment would include the Ford Fusion, the Honda Accord, the Hyundai Sonata and the Mazda 6.

Trims, Standard Features And Options:

The 2011 Altima is offered in both sedan and coupe forms, each with three trims (the Altima Hybrid will be discussed separately): 2.5, 2.5 S and 3.5 SR.

The base 2.5 is sedan-only and only available via customer order. Standard features on the 2.5 include power windows, power mirrors, power doorlocks, air conditioning, keyless entry, cruise control, a trip computer and a tilt/telescoping steering wheel. While the 2.5 is pre-wired with four speakers, an audio system is not included. There are also no optional features for this model.

Moving up to the 2.5 S coupe or sedan adds a 6-speaker stereo with a CD player and an auxiliary audio jack as well as keyless ignition and entry. In addition, the 2.5 S coupe comes with 17-inch alloy wheels.

Optional packages for the 2.5 S include the Special Edition package which adds a rear spoiler, alloy wheels (sedan), a leather-wrapped steering wheel with audio controls, foglights and automatic headlights. The Convenience package adds an 8-way power driver seat and extendable visors along with the automatic headlights, alloy wheels and leather-wrapped steering wheel.

There's also a Convenience Plus package for the sedan that includes dual-zone automatic climate control, a sunroof and manual folding sideview mirrors with turn signals. Also available for the sedan is a Premium Audio package that adds a rearview camera, Bluetooth and a 9-speaker Bose audio system with satellite radio, a color display and an iPod interface, as well as the 2.5 SL package that includes leather upholstery, heated front seats, rear air conditioning vents and an auto-dimming rearview mirror.

Optional packages for the coupe include the 2.5 S Premium package which essentially includes everything from the sedan's optional packages (except the SL package) and the Leather package, which is essentially the SL package plus xenon headlights but without the rear A/C vents.

Opting for the top-of-the-line 3.5 SR adds a V6 engine, a sport-tuned suspension, 17-inch alloy wheels (18-inch on the coupe), heated side mirrors and everthing in the 2.5 S Convenience package. There's also a Sport package for the 3.5 SR sedan that includes a sunroof, dual-zone climate control, foglights and xenon headlights, while the 3.5 SR Premium package for both the sedan and coupe basically includes everything from the 2.5 S coupe Premium package, Premium Audio package and SL package.

Also available on both 2.5 S and 3.5 SR coupe and sedan models is a Technology package that adds a hard-drive navigation system, real-time traffic and weather, digital music storage and Bluetooth streaming audio.

Incidentally, here's an infographic listing the 12 carmakers who've given the biggest new car price discounts off MSRP (includes Nissan).

Engines, Powertrain And Gas Mileage:

The 2011 Nissan Altima is offered with a choice of two engines. Powering all 2.5 models is a 2.5-liter four-cylinder that outputs 175 horsepower and 180 pound-feet of torque. It's paired with a continuously variable automatic transmission (CVT) on the sedan and either a standard 6-speed manual or optional CVT on the coupe.

The EPA-estimated gas mileage for this engine stands at a very good 23 mpg city and 32 mpg on the highway with the CVT and 23 mpg city and 31 mpg highway with the manual.

Under the hood of 3.5 SR models is a 3.5-liter V6 that's good for 270 horsepower and 258 pound-feet of torque, while coming with the same transmission choices as the 2.5. In performance tests, the 3.5 sedan has been timed from a standstill to 60 mph in a very quick 7 seconds. Even faster is the coupe which did it in 6.7 seconds with the CVT and 6.5 seconds with the manual.

The EPA-estimated gas mileage for this engine comes in at a very respectable 20 mpg city and 27 mpg highway with the CVT and 18 and 27, respectively, with the manual.

Safety:

Standard safety features for all 2011 Altimas include traction control, stability control, antilock brakes (ABS), front side airbags and side curtain airbags.

The 2011 Nissan Altima had not yet been government crash tested at the time of this writing. However, The 2010 sedan earned the highest possible rating of five stars for all frontal-impact and side-impact occupant protection categories, while the coupe received five stars for side-impact protection and four stars for frontal-impact protection.

Interior:

The 2011 Altima's cabin is attractive, solidly constructed and user-friendly, while consisting of high-quality materials. The seating is comfortable and supportive both front and rear. It should also be noted that coupes have sportier seats with more side bolstering than the sedans.

Overall space is ample, however, rear headroom is a little tight in the sedan while the rear seats in the coupe are notably cramped, although adequate for two average-size adults on short trips. Cargo capacity in the sedan's trunk is decent at 15.3 cubic feet. It's significantly smaller at 8.2 cubic feet in the coupe.

Drive:

While lacking the sport-tuned suspension of the V6 Altima, models with the four-cylinder engine are still sportier than average for this class due to its responsive handling and composed chassis. Although not as engaging as the V6, the four-cylinder is able to hold its own while it provides an overall comfortable ride quality. Most drivers will be quite satisfied with its road manners.

The V6 Altima's robust output, sport-biased suspension and precise steering make it comparable to a sport sedan and one of the most engaging driving experiences in its class. The coupe has less distance between its front and rear axles which makes it slightly more agile than the sedan, however, the ride is also a bit stiffer.

How To Get The Lowest Price:

Best Negotiating Tactic: Well, there's definitely a 'best way' when it comes to new car buying. If you want to get the best bottomline, out-the-door price you need to know exactly who to talk to at the dealership, how to make the contact and how to make this person eager to quickly drop prices as low as possible to get your sale.

Here's the details on exactly how to get the best price on a new Nissan Altima ... or any other car.

Also, For 'Used' Car Buyers ...

Those of you in the market for a used car may want to check out this article about how to buy a used car at the lowest price. It details a super effective buying method, one that often beats down prices to wholesale levels.

And somewhat related to this, here's another excellent method that identifies Price-Distressed Cars Right On Dealer Lots. These are vehicles they are so desperate to unload they would welcome your wholesale offer.

In addition, you can also try a Wholesale Car Auction in your own geographic area. While there can be a lot of junk vehicles at these auctions, there are often absolute gems sprinkled in as well. This article reviews what to expect at open-to-the-public car auctions and how to locate them in your own area.

Prices: 2011 Nissan Altima Sedan:

2.5, CVT: list price: $19,900, invoice price: $19,078
2.5 S, CVT: list price: $22,060, invoice price: $20,682
3.5 SR, CVT: list price: $24,740, invoice price: $22,930

2011 Nissan Altima Coupe:

2.5 S, manual: list price: $22,940, invoice price: $21,505
2.5 S, CVT: list price: $23,440, invoice price: $21,973
3.5 SR, CVT: list price: $27,770, invoice price: $25,732
3.5 SR, manual: list price: $30,100, invoice price: $27,888


Other New And Used Models Of Possible Interest:

Pre-owned Nissan Altima Overview & Auction Sources
2013 Nissan Altima Positives And Negatives
2012 Nissan Altima Features And Invoice Price
Used Nissan Maxima Info & Wholesale Strategies
2011 Nissan Maxima Price And Features
2011 Nissan Sentra Features And Price
2011 Nissan Versa Pricing And Features Review


Additional Models Of Possible Interest:

Used Nissan Model Overviews & Best Price Help
2011 Nissan Rogue Features And Price Info
Review: 2011 Nissan Murano Features And Price
Pre-owned Nissan Sentra Buying Guide
Pre-owned Nissan Versa Overview & Auction Sources
Used Nissan Rogue Info & Best Buying Tips



Auto Broker Magic
West Palm Beach, Florida
Site Map | Disclosure
© copyright 2011 - 2015, Josh Rosenberg. All Rights Reserved.