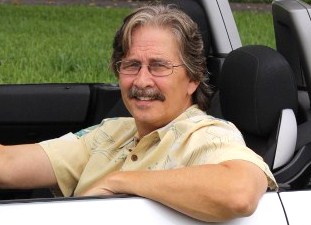 Josh Rosenberg
We don't just talk cars ... we teach how to buy them.

2011 Volkswagen CC
Features And Pricing


(See Also: How To Get The Best New Volkswagen Deal)

The 2011 Volkswagen CC doesn't have too much trouble turning heads thanks to a stylish design that gives it a sleek, coupelike look in a four-door sedan package. In addition to its sporty looks, it also offers a fuel-efficient turbocharged four-cylinder engine, loads of upscale features, a refined cabin and a V6 model with all-wheel drive for those in locations with inclement weather.

Its graceful lines, however, do come at a cost. The sloping roof line reduces both rear headroom and trunk space to less than typical sedan standards and the backseat accommodates two passengers rather than the usual three. But for those who place a high value on style and have less pressing needs for space, these negatives are often seen as insignificant.

Before proceeding, however, it should be noted that car shoppers are usually best served by also checking out and comparing other vehicles in the segment. More traditional family sedans worthy of consideration would include the Honda Accord and the Nissan Altima. Other deserving entry-level luxury sedans would include the Acura TL, the Audi A4 and the Buick LaCrosse.

Trims, Standard Features And Options:

The 2011 Volkswagen CC is a four-passenger sedan available in five trims: 2.0T Sport, 2.0T Lux, 2.0T Lux Plus, 2.0T Lux Limited and VR6 4Motion Executive.

Standard features of the base CC 2.0T Sport include full power accessories, cruise control, rain-sensing wipers, air conditioning, 17-inch alloy wheels, leatherette premium vinyl upholstery, 12-way adjustable front seats, split-folding rear seats, an auto-dimming rearview mirror, a leather-wrapped steering wheel with multifunction controls, a trip computer, hill-hold assist, Bluetooth and an 8-speaker audio system with an in-dash 6-disc CD/MP3 changer, satellite radio, iPod Connectivity and an auxiliary audio jack.

There's also an optional 2.0T R-Line package for the Sport that adds 18-inch wheels, a sportier front spoiler, side skirts, shaded taillights and foglights.

The 2.0T Lux model then adds Navigation, dual-zone automatic climate control, foglights, 18-inch alloy wheels and brushed aluminum interior trim accents. The 2.0T Lux Plus adds an upgraded navigation system, 30GB of digital music storage, a rearview camera, a sunroof, wood interior trim and interior ambient lighting, while the 2.0T Lux Limited adds adaptive bi-xenon headlights and a closable cupholder.

The CC VR6 4Motion Executive adds a more powerful V6 engine, all-wheel drive, steering-wheel-mounted shift paddles, leather upholstery, sport seats, polished 18-inch wheels, driver memory functions, parking sensors, a 10-speaker audio system, a power rear sunshade, heated exterior mirrors and headlight washers.

Engines, Powertrain And Gas Mileage:

The 2011 CC can be powered in a choice of two powertrains: front-wheel drive with a turbocharged inline-4 or all-wheel drive with a V6. The four-cylinder is a 2.0-liter turbo that produces a robust 200 horsepower and 207 pound-feet of torque. Sport trim models come with either the standard 6-speed manual transmission or the optional 6-speed automated manual transmission (DSG). All of the LUX models are only available with the DSG automatic.

The V6 engine is a 3.6-liter and is only offered on the all-wheel-drive VR6 4Motion Executive. It's good for a healthy 280 horsepower and 265 lb-ft of torque and is paired with a traditional six-speed automatic transmission.

In performance tests, the 2.0T CC has been timed from a standstill to 60 mph in a very respectable 7.4 seconds. The EPA-estimated gas mileage for the DSG automatic stands at 22 mpg city and 31 mpg on the highway, while the manual is rated at 21 mpg city and 31 mpg highway. The V6 CC does the 0-60 sprint in a very quick 6.3 seconds. It's gas mileage comes in at 17 and 25, respectively.

Safety:

Standard safety features on all 2011 VW CCs include traction and stability control, antilock disc brakes (ABS) with brake assist, front-seat side airbags, side curtain airbags and hill-hold assist.

In government crash tests, the CC scored four out of five stars for both front and rear occupant protection in frontal-impacts. It also earned five stars for front-passenger protection and four stars for rear-passengers in side-impacts.

Interior:

The 2011 CC boasts the kind of premium cabin across all models that one normally expects from a luxury sedan. The design, materials grade, construction quality and feature range make for an appealing selling point. Even the base vinyl leatherette is better than some of the genuine leather found in some other vehicles.

The seating is comfortable and supportive both front and rear, with the front seats offering a multitude of adjustments to accommodate nearly anyone. The headroom in the rear, however, may be on the tight side for taller passengers due to the sloping roof line, but legroom is generally ample. The back seat sits two and instead of trying to cram in a center seat, the CC accommodates the two passengers with a center covered bin, a flip-down armrest and convenient cupholders.

The trunk has a smallish storage capacity of 13 cubic feet, but the split-folding rear seats feature a center pass-through for longer items.

Drive:

The 2011 Volkswagen CC offers a refined drive that shows a nice balance between luxurious ride quality and sporty handling. While the sport-tuned suspension naturally results in some firmness, most drivers will likely be more than satisfied with the CC's overall smoothness and ability to cushion all but the most serious road problems, while also enjoying an advanced level of capable and confident handling ... and all with very good fuel economy.

Most drivers will likely also be satisfied with the power of the base 2.0-liter turbo engine as the 200 horsepower is plenty strong for a four-cylinder and provides crisp and energetic acceleration. The DSG transmission is also a good one with quick and smooth shifting. Those who place a higher value on power will likely be impressed with the 3.6-liter V6. This is a very quick sedan while its AWD is another plus for those seeking additional sure-footedness in rainy or snowy conditions.

How To Get The Lowest Price:

Best Negotiating Tactic: Well, there's definitely a 'best way' when it comes to new car buying. If you want to get the best bottomline, out-the-door price you need to know exactly who to talk to at the dealership, how to make the contact and how to make this person eager to quickly drop prices as low as possible to get your sale.

Here's the details on exactly how to get the best price on a new Volkswagen ... or any other vehicle.

Also, For 'Used' Car Buyers ...

Those of you in the market for a used car may want to check out this article about how to buy a used car at the lowest price. It details a super effective buying method, one that often beats down prices to wholesale levels.

And somewhat related to this, here's another excellent method that identifies Price-Distressed Cars Right On Dealer Lots. These are vehicles they are so desperate to unload they would welcome your wholesale offer.

In addition, you can also try Wholesale Car Auctions in your own geographic area. While there can be a lot of junk vehicles at these auctions, there are often absolute gems sprinkled in as well. This article reviews what to expect at open-to-the-public car auctions and how to locate them in your own area.

Price: 2011 Volkswagen CC:

2.0T Sport, manual: list price: $28,200, invoice price: $27,045
2.0T Sport, DSG auto: list price: $29,300, invoice price: $28,099

2.0T Lux, DSG auto: list price: $31,175, invoice price: $29,897

2.0T Lux Plus, DSG auto: list price: $33,575, invoice price: $32,199

2.0T Lux Limited, DSG auto: list price: $34,375, invoice price: $32,966

VR6 4Motion Executive, auto: list price: $39,990, invoice price: $38,351


Other Models Of Possible Interest:

Used Volkswagen Model Pros And Cons
2012 Volkswagen CC Features Review
2013 Volkswagen Passat Positives & Negatives
2012 Volkswagen Passat Review
2013 Volkswagen Jetta Invoice Price
2011 Volkswagen Jetta Price And Features


Additional Models Of Possible Interest:

2011 Volkswagen Golf Invoice And Features Info
Review: 2011 Volkswagen Tiguan Prices And Features
2010 VW Passat Prices And Features Review
Used Volkswagen Jetta Overview & Wholesale Strategies
Used VW Passat Overview & Auction Sources
Pre-owned Volkswagen Beetle Highlights & Best Price Tips



Auto Broker Magic
West Palm Beach, Florida
Site Map | Disclosure
© copyright 2011 - 2021, Josh Rosenberg. All Rights Reserved.