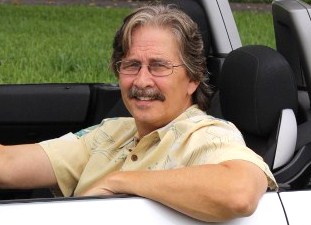 Josh Rosenberg
We don't just talk cars ... we teach how to buy them.

2012 Ford Mustang Coupe, Convertible,
Boss 302 Features And Pricing


(See Also: "How To Get A New Ford Mustang At The Lowest Price")

The 2012 Ford Mustang is again quite arguably at the top of the list when it comes to muscle cars. With its iconic good looks, capable handling, powerful engines and host of customizable optional features and performance upgrades, the new Mustang is tough to beat.

Nor did Ford sit pat after last year's significant upgrade. New this year is the Boss 302 model which was last seen in 1969. This model is truly tuned for the track with V8 engine upgrades that boost production to a very robust 444 ponies as well as other impressive track-ready performance enhancements.

Not that the other models are slouches, mind you. Even the base V6 is good for a healthy 305 horsepower ... all while getting an impressive 31 mpg on the highway. And the V8 GT models step things up to 412 horsepower while both coupes and convertibles come with plenty of appealing options, including brake and suspension performance enhancements and Ford's highly-regarded Sync electronics system.

While the Ford Mustang may reign supreme in terms of the overall package, there are also some worthy competitors. Those shopping this segment may also want to consider the roomier Dodge Challenger as well as the very stylish Chevy Camaro.

Trims, Standard Features And Options:

The 2012 Mustang is offered in both coupe and convertible body styles. In all, there are five trim choices: V6, V6 Premium, GT, GT Premium and Boss 302 (there will be a separate review for the Shelby GT500).

Standard features for the base V6 model include full power accessories, cruise control, keyless entry, air-conditioning, integrated blind-spot mirrors, a tilt steering wheel, a trip computer, a low tire pressure warning, a limited-slip rear differential, 17-inch alloy wheels, dual exhaust, speed-sensing steering and a 5-speaker audio system with a CD player, an MP3 decoder and an auxiliary audio jack.

Moving up to the V6 Premium adds a power driver seat, leather upholstery, Ford's Sync system, color-adjustable gauges, an auto-dimming rearview mirror, upgraded interior trim accents, ambient lighting, a garage door transmitter, upgraded 17-inch wheels and an 8-speaker stereo system with an USB/iPod audio interface and satellite radio.

Incidentally, here's an infographic on the 12 automakers who've been giving the best new car deals off MSRP (includes Ford).

Standard features on the V8 Mustang GT include the base V6's features along with 18-inch alloys, a rear spoiler, foglamps and automatic headlights, while the GT Premium also comes with these features plus a different set of 18-inch alloys and the V6 Premium's features.

The performance-oriented Boss 302 is coupe only. In addition to the more powerful V8 engine, it also comes standard with Brembo brakes, adjustable shock absorbers, quad exhaust tips, a 3.73:1 rear-axle ratio, 19-inch wheels, alloy pedals, unique exterior trim and aerodynamic features, special interior trim, a suede-wrapped steering wheel, cloth seats and the base stereo system. Optional on the Boss 302 are a Torsen limited-slip rear differential as well as the GT500's Recaro front seats.

There's also a limited-edition Boss 302 Laguna Seca model that comes with a stiffer suspension, race-compound tires, still more aerodynamic enhancements, the Recaro seats, the Torsen differential, special gauges and the elimination of the rear seat.

Available optional features on the V6 Mustang trim include an exterior appearance package that adds a rear spoiler and bodywork graphics. There's also a V6 Performance package for manual-transmission coupes that adds 19-inch wheels, summer tires, a 3.31 rear axle ratio, a number of brake and suspension upgrades, and recalibrated stability control. In addition, all V6 models are offered optional rear parking sensors that come bundled with an anti-theft system and wheel locks.

The V6 Premium models have the V6's options as well as the Pony package and the Mustang Club of America Special Edition, both of which include 18-inch wheels and several exterior styling upgrades. Also available is the Electronics package which adds voice-activated navigation, HD radio and automatic climate control, while the Comfort Group package chips in with heated front seats and a power passenger seat. Stand-alone options for the V6 Premium include a back-up camera, a glass roof, remote ignition, a tonneau cover for the convertible and xenon headlamps.

Options for the Mustang GT include the recalibrated stability control system, 19-inch wheels, summer tires and upgraded Brembo brakes. Also available are either 3.55:1 or 3.73:1 axles for faster acceleration. The GT Premium is offered with all the V6 Premium and GT packages as well as multiple 18-inch and 19-inch wheel choices. Also available for the GT Premium is a more powerful 10-speaker audio system and the California Special package which adds still more exterior styling cues.

Engines, Powertrain And Gas Mileage:

Under the hood of the 2012 Mustang V6 is a 3.7-liter engine that generates 305 horsepower and 280 pound-feet of torque. Powering the Mustang GT is a 5.0-liter V8 that pumps out 412 horsepower and 390 pound-feet. Both come standard with a 6-speed manual transmission. A 6-speed automatic is optional. The Mustang Boss 302 is 6-speed manual only and its enhanced V8 boosts output to a prodigious 444 horsepower and 380 lb-ft of torque.

The Mustang V6's EPA-estimated gas mileage is surprisingly respectable, coming in at 19 mpg city and 31 mpg on the highway with the automatic transmission. The rating for the manual V6 comes in at 19 mpg city and 29 mpg highway. Gas mileage for the GT is EPA-estimated at 18 city and 25 highway with the automatic, 17 and 26, respectively, with the manual. Optional choices with more aggressive rear differential gear ratios will lower these numbers.

Safety:

Standard safety features across all 2012 Ford Mustang models include stability control, traction control, antilock brakes (ABS), brake assist, a panic alarm, an immobilizer, front seat airbags, front-seat side airbags and Ford's MyKey system which limits maximum speed and sound system volume levels.

Government crash tests for the 2012 Ford Mustang had not yet been completed at the time of this writing, however, last year's coupe and convertible models both earned 5-star ratings (the highest) in all frontal and side-impact occupant protection categories.

Interior:

The Mustang's cabin is attractive and the features plentiful. Some, like Sync's voice-activation system (which makes audio, phone and navigation operations a snap), are quite advanced and particularly useful. That said, the Mustang's interior isn't without some shortcomings.

First, the materials quality is not consistently high and there's also an abundance of hard plastics. While the result is satisfactory, some may find that there is a lack of an overall solid feel inside. In addition, while the front seats are comfortable and supportive, the steering wheel doesn't telescope. While this shouldn't be a problem for most drivers, some may find it less comfortable.

The rear seat is also cramped for most adults, making this a consideration for those who anticipate regularly transporting full-size rear passengers. The coupe's trunk, however, provides respectable cargo space with a capacity of 12.3 cubic feet. The convertible's is smaller at 9.7 cubic feet.

Drive:

The 2012 Ford Mustang shines brightest on the road nomatter the model or the engine. Even the base V6 provides impressive power, certainly enough to please even most driving enthusiasts. Of course, the V8 ups the ante in terms of oomph-factor and adds considerably to the Mustang's notable and throaty exhaust sound, while beefing up performance with all the additional torque. The steering for all models is responsive, while the overall handling is firm and capable on those back twisty roads.

Of course, the Boss 302 ups the ante even further. It's simply the quickest and best-handling production Mustang ever. Not enough? Well, it also comes with Ford's new TracKey technology which includes two keys, red and black. The red key is used only on racetracks because it makes it a street-illegal racecar by unlocking two-stage launch control, increasing low-end torque and aggressively enhancing throttle response, along with a few other race-track ready goodies.

Also, For 'Used' Car Buyers ...

Those of you in the market for a used car may want to check out this article about how to buy a used car at the lowest price. It details a super effective buying method, one that often beats down prices to wholesale levels.

And somewhat related to this, here's another excellent method that identifies Price-Distressed Cars Right On Dealer Lots. These are vehicles they are so desperate to unload they would welcome your wholesale offer.

In addition, you can also try a Public Car Auction in your own geographic area. While there can be a lot of junk vehicles at these auctions, there are often absolute gems sprinkled in as well. This article reviews what to expect at open-to-the-public car auctions and how to locate them in your own area.

Prices:


2012 Ford Mustang Coupe:

V6: list: $22,310, invoice: $21,245
V6 Premium: list: $26,310, invoice: $24,399

GT: list: $29,310, invoice: $27,099
GT Premium: list: $33,310, invoice: $30,699

Boss 302: list: $40,310, invoice: $36,999


2012 Ford Mustang Convertible:

V6: list: $27,310, invoice: $25,845
V6 Premium: list: $31,310, invoice: $28,899

GT: list: $34,310, invoice: $31,599
GT Premium: list: $38,310, invoice: $35,199


Still More Savings:

The secret to low-rate car loans, big insurance savings ... and more

Other Models Of Possible Interest:

Pre-owned Ford Mustang Information
2013 Ford Mustang
2012 Ford Focus
Ford Fusion 2012
2012 Ford Escape
2011 Ford Fusion


Additional Models Of Possible Interest:

Review: 2011 Ford Taurus
2011 Ford Fiesta
Pre-owned Ford Taurus Auction Sources
Used Ford Fusion Wholesale Sources
Wholesale Used Ford Focus Information
2013 Ford Escape Positives and Negatives



Auto Broker Magic
West Palm Beach, Florida
Site Map | Disclosure
© copyright 2012 - 2015, Josh Rosenberg. All Rights Reserved.