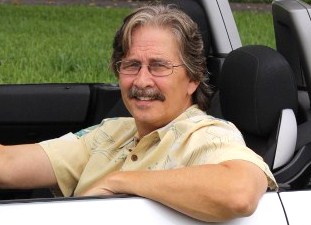 Josh Rosenberg
We don't just talk cars ... we teach how to buy them.

2012 Volkswagen Jetta
Highlights Review


(See Also: "How To Buy A New Volkswagen Jetta At The Lowest Price")

The 2012 Volkswagen Jetta is a solid midsize sedan choice offering a comfortable ride, spacious cabin, plenty of features, a fuel-efficient turbo diesel version (TDI) and recently reduced prices. VW decided with last year's model to tone down a bit in terms of some features and equipment. The result was a new Jetta that was no longer head and shoulders above many of its rivals, as well as pricier, but one that now is very competitive in its segment on the basis of price, ride quality and features.

It turns out the move was the right one as the new Jetta apparently struck a cord with consumers and sales increased significantly.

Past Jetta owners should take note, however, that the cost- cutting came at the expense of some niceties. Noticeably, for example, the interior has been downgraded to some extent with the use of harder plastics rather than the previous abundance of soft-touch materials. In addition, the rear suspension isn't as sophisticated, lower trims now have rear drum brakes instead of rear discs, there are no longer rear air vents and the front armrest is now non-adjustable. That said, the Jetta remains worthy of serious consideration for buyers in this segment.

And because we believe it always makes good sense to also check out other top choices before making a final buying decision, some worth a look would include the Honda Civic, the redesigned Hyundai Elantra, the Kia Forte and the Mazda3, the Chevy Cruze and the Ford Focus.

Trims, Standard Features And Options:

The 2012 VW Jetta is a midsize sedan offered in 6 trims: Base, S, SE, SEL, SEL Premium and TDI (the Jetta Sportwagen will be reviewed separately).

Standard features on the fairly stripped-down Jetta Base include power windows, power door locks, automatic headlights, halogen headlights, a tire pressure monitor, a rear window defroster, 15-inch steel wheels, an anti-theft engine immobilizer, height-adjustable front seats, a full array of safety features (see below), a tilt/telescoping steering wheel, a 60/40 split-folding rear seat and a 4-speaker AM/FM radio.

Moving up to the popular Jetta S adds air-conditioning, heated power mirrors, keyless entry, steering wheel mounted audio controls and a 4-speaker audio system with a CD player, an MP3/WMA player and auxiliary audio jack, while choosing an S with a sunroof also adds cruise control and a front center console.

Opting for the Jetta SE adds a more powerful engine, V-TEX leatherette upholstery, cruise control, 16-inch steel wheels, chrome and leather trim accents, a front center armrest and storage compartment, a rear-seat center armrest and a trunk pass-through. The optional SE Convenience package includes heated front seats, Bluetooth, a leather-wrapped steering wheel, heated windshield washer nozzles, 16-inch alloy wheels and a 6-speaker audio system with satellite radio and an iPod interface. Adding a sunroof to the Convenience package also adds a premium 6-speaker audio system with a touchscreen display, a 6-disc CD changer and an SD memory card reader.

The Jetta SEL adds all the SE's optional features except the sunroof (it's a stand-alone option), along with keyless entry/ignition, navigation, a trip computer, rear disc brakes, foglamps, chrome exterior trim, 17-inch alloy wheels and manual front seat lumbar adjustment, while the SEL Premium goes on to add two-tone sport seats, a soft-touch upgraded dashboard and black accented Joda 17-inch alloy wheels.

The Jetta TDI comes with a turbocharged diesel engine and is outfitted much like an SE with both the Convenience and Sunroof packages. It also comes with the SEL's rear disc brakes and trip computer, while selecting the optional navigation system also adds the touchscreen navigation/stereo display, keyless entry/ignition, foglamps, manual front seat lumbar adjustment and exterior chrome trim.

Engines, Powertrain And Gas Mileage:

Under the hood of the 2012 Volkswagen Jetta Base and S models is a 2.0-liter four-cylinder engine that outputs 115 horsepower and 125 pound-feet of torque. It's paired with a 5-speed manual transmission while a 6-speed automatic is optional. Gas mileage for this engine is EPA-estimated at 23 mpg city and 29 mpg on the highway when equipped with the automatic and 24 mpg city and 34 mpg highway with the manual.

Powering the SE, SEL and SEL Premium is a 2.5-liter inline-5 that generates 170 horsepower and 177 pound-feet of torque with the same transmission choices as above. Its fuel economy comes in similar to the smaller engine at 24 mpg city and 31 on the highway with the automatic and 23 and 33, respectively, with the manual. In performance tests, a Jetta SEL with a manual transmission was timed from a standstill to 60 mph in 8.4 seconds, a very respectable performance for a midsize sedan with this kind of fuel economy.

The Jetta TDI is equipped with a turbocharged 2.0-liter diesel inline-4 that pumps out 140 horsepower and 236 pound-feet of torque. It's coupled with a standard 6-speed manual transmission while a 6-speed dual-clutch automated manual is an available option. Gas mileage for the TDI is an outstanding 30 city and 42 highway with either transmission.

Safety:

Standard safety features for all 2012 Jettas include stability control, traction control, antilock brakes (ABS) with brake assist, front side airbags, active front head restraints and side curtain airbags, The Base, S and SE models have rear drum brakes, while the SEL, SEL Premium and TDI have rear discs.

In government crash testing, the Jetta received four out of five stars for an overall score. It received four stars for overall frontal-impact occupant protection and five stars for overall side-impact occupant protection.

Interior:

While the 2012 Jetta's cabin is not the standout it once was, it remains attractive, roomy and user-friendly ... about on par with other midsize rivals. While some of the higher-grade materials have been replaced with less costly ones, the build quality remains high and the seating is also comfortable and supportive both front and rear. It should be noted that the SEL Premium model comes with most of those nicer materials of the past.

The 2012 Volkswagen Jetta's interior is rather spacious for a sedan of this size and the back seat should be able to accommodate most full-size adult passengers. Also a plus is its generous trunk with a 15.5 cubic-foot capacity, more than the larger class Honda Accord, for example.

Drive:

True to its European roots, the drive of the 2012 Jetta remains confident and capable. The Jetta's steering is precise and responsive when corning, while its overall ride quality is comfortable and pleasing as the suspension does a good job of handling most road bumps and rough spots. That said, while its performance is quite capable, it's less sophisticated suspension (changed to a semi-independent torsion beam from an independent rear suspension) has somewhat diminished its previous level of athleticism.

Power from the 2.0-liter engine is adequate but uninspiring. And because its fuel economy is about the same as the 2.5, the larger engine makes a lot of sense. The Jetta TDI is an impressive performer both for its robust low-end torgue and outstanding fuel economy. The TDI is at its best when equipped with the manual transmission, however, the automated/manual (DSG) is a good one as well.

How To Get The Lowest Price:

Best Negotiating Tactic: Well, there's definitely a 'best way' when it comes to new car buying. If you want to get the best bottomline, out-the-door price you need to know exactly who to talk to at the dealership, how to make the contact and how to make this person eager to quickly drop prices as low as possible to get your sale.

Here's the details on exactly how to get the best price on a new Volkswagen Jetta ... or any other car.

Invoice And Sticker Prices




| Model | Invoice Price | Sticker Price |
| --- | --- | --- |
| Base, manual | $14,894 | $15,515 |
| Base, automatic | $15,950 | $16,615 |
| S, manual | $15,979 | $16,645 |
| S, automatic | $17,035 | $17,745 |
| SE, manual | $17,977 | $18,725 |
| SE, automatic | $19,033 | $19,825 |
| SEL, manual | $22,507 | $23,445 |
| SEL, automatic | $23,563 | $24,545 |
| SEL Premium, automatic | $23,813 | $24,805 |
| TDI, manual | $21,864 | $22,775 |
| TDI, auto/manual | $22,921 | $23,875 |

Other Models Of Possible Interest:

Pre-Owned Volkswagen Jetta Overview
2013 VW Jetta Pros, Cons, Invoice Price
2012 Volkswagen CC Review
2013 Volkswagen Passat Review & Invoice Prices
2012 Volkswagen Passat Overview
2011 Volkswagen Jetta Guide
2011 Volkswagen CC Overview


Additional Models Of Possible Interest:

2013 Hyundai Elantra Positives, Negatives, Prices
2011 Volkswagen Golf Review
2011 Volkswagen Tiguan Overview
Pre-Owned VW Passat Guide
Pre-Owned Volkswagen Beetle Overview
Other Pre-Owned Volkswagen Models



Auto Broker Magic
West Palm Beach, Florida
Site Map | Disclosure
© copyright 2012 - 2021, Josh Rosenberg. All Rights Reserved.