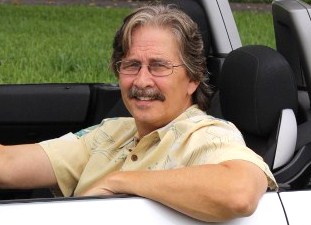 Josh Rosenberg
We don't just talk cars ... we teach how to buy them.

The Pros And Cons Of Some Of Our
Favorite Older Volkswagen Models

In today's very high-priced used car market, many shoppers are now looking for "older" models that have aged well as a way to save significant dollars. And a lower mileage Volkswagen can definitely be a viable and more economical option at this time.

In fact, after reading this, you may want to see if there are indeed some of these older models worthy of consideration in your own area by going here to Edmunds.com. Nearly all dealers list their vehicles there. (It's pretty simple ... click on the "Used Cars For Sale" tab, put in the make and model and usually you may be surprised by some that really stand out. Then you can sort by "Oldest First" to save time.)

When you think of Volkswagen, you think of vehicles built both creatively and solidly. Two of the world's five best-selling cars of all time are Volkswagens. The Golf comes in at #3 and the Beetle at #4. (Believe it or not, the old Ford Model T is #5. The Toyota Corolla is #1 and the Ford F-Series truck is #2.)

The bottom line on Volkswagens is that performance and handling, along with energetic engines, make them just plain fun to drive. Even family sedans such as the Jetta and Passat fall into this category.

They also have more than history on their side. Vehicles such as the Golf, Passat and Touareg were nearly perennial winners of Edmunds.com's prestigious "Editors Most Wanted" award. Even the reintroduced Rabbit took home their "Lowest True Cost To Own" award.

We've driven many Volkswagens over the years and have always been impressed, even with their older pre-2013 models. Here's a few of our favorites, assuming you are patient and search out the still remaining relatively lower mileage vehicles (they are out there):

Volkswagen Beetle: The Beetle is simply a legend in the automotive world and has been ably serving drivers across the globe for decades. Whether hatchback or convertible, base or turbo, this fun-to-drive car with its classic unique design is a real pleaser.

Aside from a new Beetle generation introduced for the 2012 model year, the next most recent generation was produced for the 1998 - 2010 model years. While this production run came with a multitude of model name changes, the reality is that they were quite similar, although modernized, as the years went by. Typical standard features on the base model coupe on post-2005 models, for example, included power windows, power door locks, 16-inch alloy wheels, remote keyless entry, air-conditioning, cruise control, heated exterior mirrors, a tilt and telescoping steering wheel, leatherette upholstery, stability control, traction control, antilock disc brakes, satellite radio (2008 and newer) and a CD/MP3 stereo with an auxiliary input jack.

Also very popular through the 2005 model year was the Beetle powered by a 2.0-liter four-cylinder good for 115 horsepower as well as the TDI model produced through 2006 with a 1.9-liter turbodiesel engine that produced 100 horsepower and 177 lb-ft of torque with gas mileage of about 40 mpg.

Overall Pros: Iconic design, long list of standard features, lively engines, good gas mileage.

Overall Cons: Some are tired of the aged design, cramped backseat, limited storage space.

Volkswagen Golf: The Golf (briefly renamed the Rabbit for the 2006 - 2009 model years) has long stood out in the compact car segment. And the generation introduced in 2012 is hard pressed to be matched by any class rival for its overall refinement level and upscale amenities. This comfortable and practical hatchback also offers a level of handling athleticism not usually available in the category.

Prospective used Golf buyers should be aware that it is indeed priced at somewhat of a premium, but for good reason. It's cabin is at a classy, near-luxury quality level, while it also boasts an impressive European combination of smooth ride quality with an engaging drive. And likely the best of the offerings is the TDI model due to its higher equipment level, strong engine and excellent fuel efficiency. While the base engine model is definitely powerful for the class, it's gas mileage performance suffers. There's also a high-performance Golf GTI version (see below).

The fifth-generation model (the Rabbit), was essentially the same well-engineered hatchback, but came with a single engine: a 150-horsepower five-cylinder that was upgraded to 170 horses for 2008. We also like the fourth-generation Golfs introduced in 1999 and produced until mid-2006. This version offers a long list of standard features as well as a turbodiesel model ... extremely rare in the economy car segment. There was also a convertible model during this production run sold under the Cabrio name.

Overall Pros: Excellent build quality, upscale look and feel, strong engines, comfortable yet engaging drive, functional hatchback design, many standard features.

Overall Cons: Mediocre fuel economy in non-TDI models, weak acceleration in base 2.0-liter older models, premium price.

Volkswagen GTI: With a powerful engine and brakes, a sport-tuned suspension, and additional interior and exterior features, VW has been taking its entry-level economy car and turning it into a budget performance car for the last 25 years. It's 200-horsepower turbo charged 2.0 liter 4-cylinder engine and six-speed manual transmission (standard) makes the GTI another very entertaining older Volkswagen to drive.

The fifth generation introduced in 2006 and the sixth in 2010 are the most worthy of serious consideration. The 2006 version was improved over its predecessor with a stiffer body structure, a fully independent suspension and the aforementioned 200-hp turbo engine. Typical standard features also included 17-inch alloy wheels, bi-xenon headlights, sport seats, tartan upholstery and a 10-speaker audio system with a 6-disc CD changer and auxiliary audio jack (2007 and older models).

The sixth-generation, produced until 2012, revised the styling, substantially upgraded the interior to near "luxury car" levels and added new features ... it's really tops in its class when it comes to cabin refinement and build quality. And on the road, while there may be more powerful rivals, this GTI's suspension offers a well-balanced combination of ride quality and sporty handling ability, resulting in impressive cornering speeds without sacrificing driving comfort over bumps and rough spots.

Overall Pros: Hatchback functionality, high-quality interior (top-of-the-line post-2009), powerful turbocharged engine, excellent balance of ride quality and handling ability.

Overall Cons: A bit pricey, some rivals are faster, some rivals have better handling.

Volkswagen Jetta: This sport sedan (and wagon in some years) is noted for its strong engines, tight suspension and responsive handling. Most models are loaded with features that give it a premium feel and there's plenty of room for passengers. Definitely for drivers looking for a more entertaining drive.

We're big fans of the Jetta's fifth generation, produced for the 2005 - 2010 model years, thanks to a ride that is smooth and quiet yet still quite performance oriented, ample rear passenger room and an overall interior fit and finish that will definitely give you a "premium" feel. The Value Edition and 2.5 models are powered by a 150-horsepower 2.5-liter 5-cylinder engine. This is a significant improvement from earlier base models and are very well equipped as well. For better gas mileage, the TDI trim has a 100-horsepower 1.9-liter diesel engine which boosts mpg into the 30's.

Although we're not as big fans of the sixth-generation Jetta that debuted for 2011, we still very much like the earlier models produced during Jetta's fourth generation (1999 to 2004), which was slightly smaller and perhaps the best looking of the Jettas with its more edgy styling. Like its follower, this generation is an extremely entertaining car to drive with top-notch build and feature quality. However, the base 2.0-liter engine was not particularly lively and offered only average fuel efficiency. Because of this, we feel Jettas equipped with the very capable turbocharged 1.8T four-cylinder make a better choice. This engine was available in the sedan beginning with the 2000 model year and in the wagon beginning with the 2002 model.

Overall Pros: Solid build quality, gutsy turbocharged engine, high ride quality, nimble handling in upper trims, high quality interior, many safety features.

Overall Cons: Mediocre gas mileage in non-diesel models, somewhat bland exterior post-2004, tighter rear legroom pre-2005.

Volkswagen Passat: The Passat has long been a favorite of car buyers looking for a little more luxury and performance than is available in the typical sedan (or wagon). With its refined styling, very capable handling and upscale feature quality, the Passat ably fills the gap between a boring sedan and the expensive luxury sedans.

The most available older Volkswagen Passat models in the market come from its third-generation which made its debut for the 2006 model year and was produced through 2010. The drive quality in these Passats strike a nice balance. While it can be quiet and smooth with an emphasis on comfort, as we would expect from a luxury vehicle, it also has an unmistakeable 'edge' to it and displays some real athletic driving dynamics.

Also very available in the used market is the Passat's second generation, produced from 1998 - 2005. These Passats are somewhat smaller but remain appealing for their refined styling, capable handling and solid construction. They were based on the Audi A4 platform (but elongated) and also have an overall luxury look and feel.

Overall Pros: Nice combination of ride quality and handling, upscale cabin, lots of features, athletic turbocharged version, also available as a wagon.

Overall Cons: Pricey, somewhat elevated road noise, older models have less rear seat room than some competitors.

There's other Volkswagens we like as well, but I think you get the point. Overall, they make a solid choice when carefully shopped.

So lastly, there are actually several different ways to buy a used Volkswagen at the lowest price, and even at wholesale.

First of all, here's a lowest price used car buying guide that details a very effective method, one that often beats down prices even to wholesale levels. And somewhat related to this, here's another method that identifies price-distressed cars right on dealer lots. These are vehicles they are so desperate to unload they would welcome your wholesale offer.

In addition, you can also try the public car auctions in your own geographic area. While there can be a lot of junk vehicles at these auctions, there are often absolute gems sprinkled in as well. This article reviews what to expect at open-to-the-public car auctions and how to locate them in your own area.

And for those of you who might be interested in a brand new Volkswagen if the price was crazy good, here's info on exactly how to get the best price on any new car. This works just phenomenally well.



Other Older Model Overviews:

More Older Model Overviews:


Auto Broker Magic
West Palm Beach, Florida
Site Map | Disclosure
Copyright 2009-2021, Josh Rosenberg. All Rights Reserved.