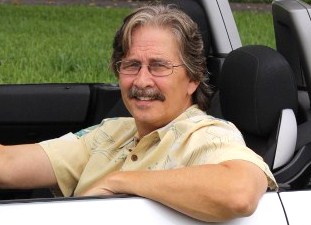 Josh Rosenberg
We don't just talk cars ... we teach how to buy them.

"Older VW Beetles (The Infamous "Bug") Buying
Guide And Best Price Strategies"

Potential older Volkswagen Beetle buyers can use this information to help identify which models may be the best fit as well as how to then purchase the vehicle at the best possible price ... and yes, even at wholesale. And yes, careful shopping still reveals lower mileage models are out there.

We happen to be big fans of the VW Beetle. Of course, it's famous for its distinctive styling ... but what a RIDE, folks! Remember, this is a "Volkswagen", and as such, the Beetle drives like a Volkswagen ... which is just plain entertaining. And at the same time, the Bug (2005 for example) gets gas mileage of 24 mpg city and 31 mpg highway. And the Beetle diesel gets 42 mpg city and 49 (these are the 5-speeds). Not too shabby on both counts.

The primary trim designations through the 2005 model year consisted of GL, GLS and GLX versions, while the standard engine was a 2.0-liter four-cylinder good for 115 horsepower. All of these models can be found with either the standard 5-speed manual transmission or the optional 4-speed automatic. In addition, there was the TDI model produced through 2006 with a 1.9-liter turbodiesel engine that produced 100 horsepower.

Also available from the 1999 - 2005 model years was the 1.8T model, powered by a fiesty and popular 1.8-liter four-cylinder turbocharged gasoline engine that pumped out 150 horsepower. And for those looking for the quickest Beetle, the 2002 through 2004 model years also included a Turbo S coupe equipped with a 180-horsepower version of the 1.8T turbo engine along with a 6-speed manual transmission.

Used Beetle shoppers should also note that 2006 through 2010 models come with the same 2.5-liter five-cylinder engine that generates 150 horsepower and 170 pound-feet of torque, and is paired with either a 5-speed manual or 6-speed automatic transmission.

During this run, model names were changed frequently, as seems to be Volkswagen's pattern with the Beetle. Still produced in both coupe and convertible body styles, trim names changed around quite a bit and included 2.5, 2.5L, S and SE designations.

Nomatter the name, and while there were some minor variations from year to year, most years included two trim levels. Standard features on the base model coupe typically included power windows, power door locks, 16-inch alloy wheels, remote keyless entry, air-conditioning, cruise control, heated exterior mirrors, a tilt and telescoping steering wheel, leatherette upholstery, stability control, traction control, antilock disc brakes, satellite radio (2008 and newer) and a CD/MP3 stereo with an auxiliary input jack.

The higher trim then usually added such features as 17-inch alloy wheels, a sunroof, an upgraded stereo system, heated front seats, windshield washer nozzles and a leather-wrapped steering wheel. However, some of these features can be also be found on the lower trims where they had been added as options.

Beetle convertibles were equipped much the same, but added a manual soft top on the lower trim and a semiautomatic power top on the upper trim. There was also a "Triple White" convertible model in 2008 which also added ... not surprisingly ... a unique white exterior, a white-and-black interior and special headrest badging.

These older Volkswagen Beetles can also be found with optional features such as a premium audio system with a CD/MP3 player, a power sunroof on the base coupes, 17-inch wheels, a rear spoiler and a trunk-mounted 6-disc CD changer.

Overall, a used Beetle Bug can make a unique and fun to drive second-hand car.


How To Buy At The Best Price

There are actually several different ways to buy a used Beetle at the lowest price, and even at wholesale. You can click on the links to each of the following methods to get the specific instructions.

First of all, here's a Lowest Price Used Car Buying Guide that details a super effective method, one that often beats down prices even to wholesale levels. And somewhat related to this, here's another excellent method that identifies Price-Distressed Cars Right On Dealer Lots. These are vehicles they are so desperate to unload they would welcome your wholesale offer.

In addition, you can also try the Public Auto Auctions in your own geographic area. While there can be a lot of junk vehicles at these auctions, there are often absolute gems sprinkled in as well. This article reviews what to expect at open-to-the-public car auctions and how to locate them in your own area.

Also ... for those of you who might be interested in a brand new VW Beetle, if the price was crazy good, here's info on exactly How To Get The Best Price On A Beetle. This works just phenomenally well.




Here's a particularly distinctive 2002 Volkswagen Beetle GLS 1.8T.


Other Pages Of Possible Interest:


Additional Models Of Possible Interest:


Auto Broker Magic
West Palm Beach, Florida
Site Map | Disclosure
© copyright 2006 - 2021, Josh Rosenberg. All Rights Reserved.